Walking Through 200 Years of Johnnie Walker's History (Episode 850: December 20, 2020)
Read Post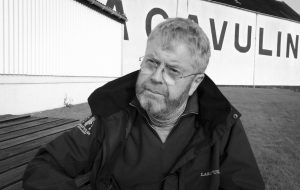 Johnnie Walker is marking its 200th anniversary in 2020, and Diageo's Dr. Nick Morgan joins us to discuss his new...
Read More
Diageo Planning £150 Million Investment in Scotch Whisky Tourism
Read Post
April 16, 2018 – With Scotch Whisky-related tourism at record highs, Diageo has announced plans to invest £150 million pounds...
Read More
Ian MacMillan has been overseeing the whiskies from Deanston, Tobermory, and Bunnahabhain for years…but Cognac cask finishes were one thing he...
Read More
May 24, 2013 – A bottle of The Macallan Anniversary Malt from 1983 led the bidding at this week's McTear's...
Read More
Four times each year, Woodford Reserve master distiller Chris Morris becomes the headmaster of the Woodford Reserve Bourbon Academy. His...
Read More
English farmers send barley north to Scotland, and sooner or later, the Scots send it back as whisky. The Nelstrop...
Read More
Having a holiday party this season? Master mixologist Dale DeGroff gives us some tips on cocktails and entertaining in this...
Read More
A bit of Irish distilling history is being brought back to life this weekend, if only for one day. Commercial...
Read More
Last time around, I mentioned the Laing Brothers and their vatting of casks from Laphroaig and Macallan to create the...
Read More