December 6, 2014 – Construction work has started on Edrington's new Macallan Distillery near Craigellachie, Scotland. Edrington chairman Ian Curle...
Read More
Stuart Nickerson has kept a low profile since leaving Glenglassaugh Distillery following its sale last year, but he has several...
Read More
August 5, 2014 – As expected, Moray Council members have given the green light to Edrington's plans for a £100...
Read More
Tokyo's whisky bars are legendary, but so hard to find that they're often compared to Prohibition-era speakeasies. Hidetsugo Ueno owns...
Read More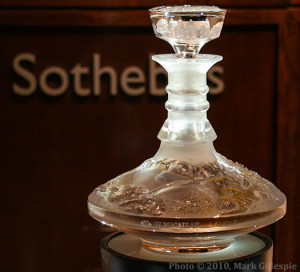 Whisky truly is the "water of life", and as many as 60,000 people will benefit from the sale of one...
Read More
The Whisky Guild held its annual "Whisky on the Hudson" tasting and dinner cruise in New York City the other...
Read More
Last September, Ian Buxton gave us a preview of his "Classic Expressions" series of vintage whisky books, lovingly re-printed under...
Read More