Doubling Distilleries on the Isle of Arran (Episode 720: August 19, 2018)
Read Post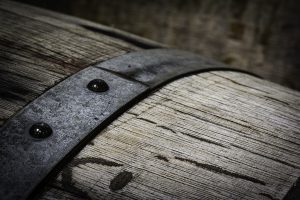 It's been a hot, dry summer in Scotland, and Euan Mitchell isn't complaining a bit. The managing director of Isle...
Read More
Distillery managers come and go at Lagavulin, but Iain McArthur is a fixture at the legendary Islay distillery. McArthur's something...
Read More
July 23, 2015 – Templeton Rye Spirits LLC will be on the hook for up to $2.5 million dollars in...
Read More
July 15, 2015 – Keith Kerkhoff is mad. Actually, he's more than just mad. "I'm pissed off," the co-founder of...
Read More
July 13, 2015 – Iowa's Templeton Rye Whiskey has settled a series of class-action lawsuits filed last year over allegations...
Read More
With all of the issues being raised over whisky labeling in the US and a new lawsuit challenging claims on...
Read More
September 22, 2014 – A Chicago-based law firm has targeted Iowa's Templeton Rye as the first whisky brand to face...
Read More