Stories
Whisky is a passion to explore. From the history of the spirit to the evolution of the industry, the story of whisky helps fuel that passion. Often, it's easy to forget that whisky is also a global multibillion dollar industry. The stories of whisky — from news and new releases to in-depth inquires and what goes on behind the label — blend together to help us appreciate the spirit of whisky.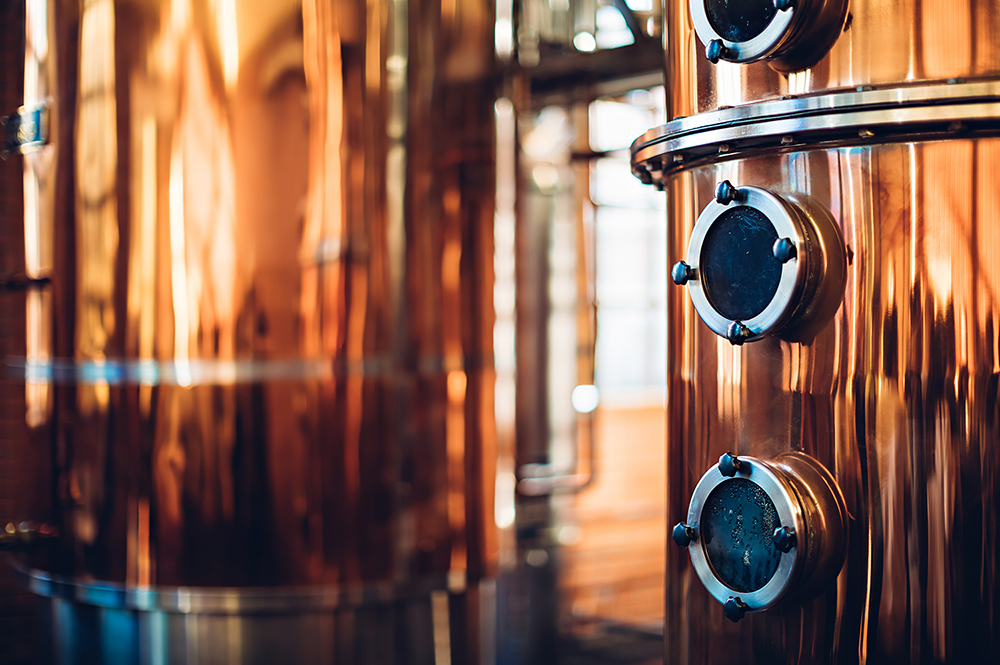 Templeton Rye's Kerkhoff Calls Settlement "Legalized Stealing"
July 15, 2015 – Keith Kerkhoff is mad. Actually, he's more than just mad.
"I'm pissed off," the co-founder of Templeton Rye Whiskey said after picking up the phone Wednesday, the day after a settlement was announced covering three separate class-action lawsuits filed against Templeton Rye over its labeling. While the terms of the settlement have not yet been filed with the U.S. District Court in Chicago, Kerkhoff confirmed that consumers who purchased Templeton Rye since 2006 will be eligible to apply for refunds of either $3 or $6 per bottle (up to six bottles) depending on whether they have receipts. The settlement must still be approved by District Court Judge Joan Gotschall, and only then will lawyers establish a procedure for consumers to apply for the refunds.
"Snakes stealing…it's legalized stealing," Kerkhoff said while declining to comment on why he and co-founder Scott Bush decided to settle the case instead of going to trial. "It's all about greedy people…what damage was done…if people didn't like our product, they wouldn't have bought a second bottle. They bought it because of the unique taste, the unique flavor we have, and the story behind it."
Listen to Mark Gillespie's entire interview with Keith Kerkhoff:

That story was part of the reason behind the lawsuits filed in Chicago and Iowa. Templeton Rye had been marketed as being derived from the Kerkhoff family's Prohibition-era whiskey recipe. which the brand's web site has described as being a favorite of legendary mobster Al Capone. The founders had always been clear about the fact that their whiskey has been distilled and matured at MGP Ingredients in Lawrenceburg, Indiana, but was shipped to Templeton, Iowa for bottling. In a WhiskyCast interview last year, Kerkhoff and Bush confirmed that they add a proprietary flavoring compound and local water to replicate the original Kerkhoff family recipe's taste before bottling in Templeton. In the lawsuits, plaintiffs accused Templeton Rye of misrepresenting itself as a "small batch" whiskey distilled in Iowa using a "Prohibition-era recipe" – and claimed they paid more for Templeton Rye than they would have had they known the complete story.
"We had it on our web site that it was being distilled in Indiana," Kerkhoff said. "We never said it was distilled in Iowa…we said that it was 'Made in Iowa' on a t-shirt, and we never had that on the bottle." Templeton Rye bottles have always carried the term "Produced & Bottled by Templeton Rye Spirits LLC, Templeton, Iowa" – which complies with federal regulations for whiskies produced by so-called non-distiller producers such as Templeton. Last fall, "Distilled in Indiana" was added to the back label of Templeton Rye bottles, and Kerkhoff said his brand is committed to being a leader in label transparency.
Kerkhoff acknowledged the settlement includes a maximum cap for the fund that will be established to cover the cost of refunds and legal fees, but declined to specify the limit of Templeton Rye's exposure or the settlement earlier this year that relieved the company's insurer of responsibility for defending or paying any damages in the lawsuits. He admitted that the cost of the settlement may make it hard for the founders to continue supporting charitable and community programs in Templeton, where the whiskey producer is one of the farming town's major employers.
"It's all about the community…it's about us donating to the community of Templeton and being an Iowa company…we've always supported the Western Iowa and the state of Iowa with a lot of charities. We gave $250,000 toward the building of a community center in Templeton, Iowa…we were the lead donor on that….we are a company that's progressive and does a lot of good things."
No court date has been set for a hearing on the settlement. WhiskyCast has contacted the Chicago-based lawyers for the plaintiffs, but has not received a response.
This story will be updated with additional information as needed.
Links: Templeton Rye