Scotland's Bladnoch Distillery celebrates its 200th anniversary this year, but the Lowlands distillery almost never made it to that milestone....
Read More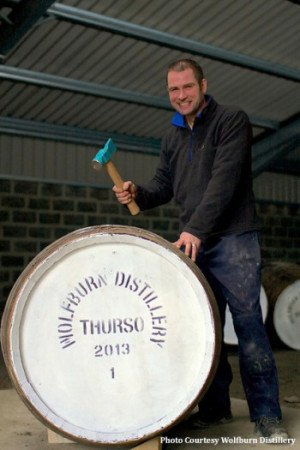 It's hard to keep things quiet in the close-knit Scotch Whisky industry, but that's exactly what the owners of the...
Read More
Georgina Bell is part of a new generation of whisky connoisseurs, and is already making her place in the whisky...
Read More
This week, we promise a politics-free episode! We'll look at the history and future of India's Amrut Distillery with third-generation...
Read More
Par Caldenby caught the whisky bug at an early age, but built a career as a lawyer in Sweden. The...
Read More
In our final episode from Whisky Live Paris, we'll get updates on the process of exporting Nikka's Japanese whiskies to...
Read More
Brown-Forman's cooperage in Louisville, Kentucky has an impact on whiskies all over the world. The cooperage makes all of the...
Read More
Glenfiddich will be releasing just 50 bottles of its 50-year-old single malt a year for the next 10 years, and...
Read More
We've seen an explosion in the number of whisky bloggers over the past year, and one of the most popular...
Read More