About to Buy a Rare Whisky? It Could Be a Fake! (Episode 747: December 30, 2018)
Read Post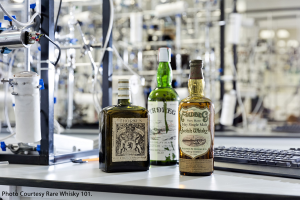 2018 may go down in whisky history as the "Year of the Collector" as whisky collecting became popular not only...
Read More
TTB Seeking Public Input On Proposed Update to Alcohol Regulations
Read Post

Updated March 20, 2019 – CFR Title 27, Part 5. Unless you're in the alcoholic beverage industry, you've probably never heard...
Read More
Louisville isn't just famous for Bourbon…it's also becoming a popular city for culinary connoisseurs, and the foodies are flocking to...
Read More
It's Father's Day weekend, and we have two stories to share on this week's WhiskyCast In-Depth. Euan Henderson didn't want...
Read More
Emerging markets have been responsible for most of the growth in whisky sales worldwide, and Billy Walker of BenRiach and...
Read More