WhiskyCast is where it all begins. Now completing our 10th year, each weekly episode brings you the latest in whisky news, along with the latest events, tasting notes, comments from other listeners, and the weekly "In-Depth" segment features interviews with the people who help make whisky the "water of life".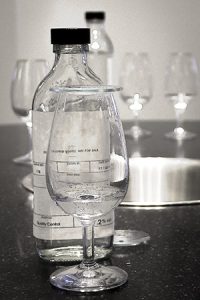 Blending is part art and part science, and unless you're drinking a single cask whisky, every dram you try has been tweaked by the nose of an experienced blender. Nancy Fraley describes herself as a "ghost blender," but it's fair to call her and other blending consultants "noses for hire" – working in the background to create whiskies for distillers large and small. Nancy's client list is shrouded in the secrecy of non-disclosure agreements, but she can talk about some of her work and shares some of her secrets with us on this week's WhiskyCast In-Depth.
In the news, we'll look at a couple of whiskies raising serious money for charities, along with a new chapter of the Red Tape Follies. We'll also have some of your final drams of 2016 and the first drams of 2017 as we kick off a new year.
Links:
O.F.C. Vintages Charities
 |
Lagavulin Charity Bottling
 |
North of 7 Distillery
|
CBC News
 |
BrewDog
 |
Wyoming Whiskey
|
High West
|
Loch Lomond
---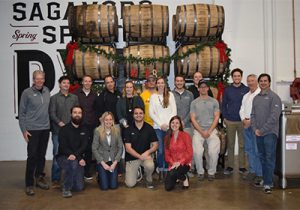 The founders of Baltimore's Sagamore Spirits could have chosen to buy a distillery anywhere they wanted to, but they wanted to help revive Baltimore's heritage of making Rye whiskey – and help bring a long-suffering waterfront neighborhood back to life. Sagamore Spirit's new distillery will open next month, and this week, a new cask-strength version of Sagamore Spirit Rye was unveiled to go along with the original version that made its debut earlier this year. We'll talk with Sagamore Spirit's Brian Treacy on this week's WhiskyCast In-Depth, along with Sazerac CEO Mark Brown, who finished off his year with more acquisitions. Sazerac has bought the Tennessee distillery built to make Popcorn Sutton moonshine, and will begin a long-term project to enter the Tennessee Whiskey business. In the news, yet another distillery has been sold, with Australia's Tasmania Distillery changing hands – and name. It'll share the name of its award-winning Sullivan's Cove single malt whisky, and distillery manager Patrick Maguire will explain the reasons behind the sale and why he's staying on under the new ownership.
Links:
Sagamore Spirit
|
Sazerac
|
Sullivan's Cove
|
Popcorn Sutton
|
Louisville Courier-Journal
|
Maker's Mark
|
Booker's Bourbon
|
Bushmills
|
Jack Daniel's
|
The Baltimore Whiskey Company
|
Pikesville Rye
| 
Classic Malts
|
Evan Williams
|
Reserve 101
---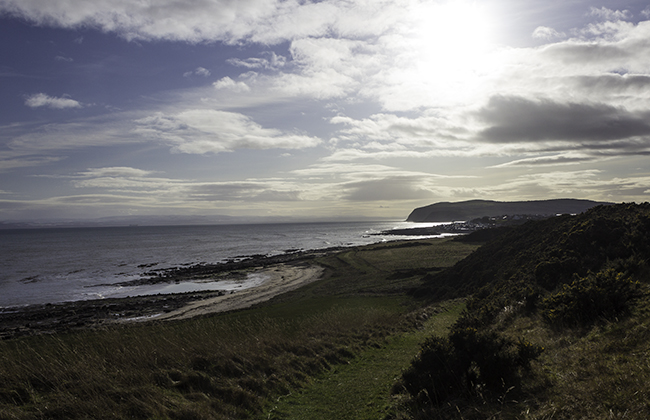 What do oysters have to do with making whisky? You might not think there's much in common, but Glenmorangie is working with Scotland's Heriot-Watt University on a project to restore the European Flat oyster population to Scotland's Dornoch Firth. The oyster beds were wiped out by overfishing a century ago, but a healthy oyster population in the firth would help the overall ecosystem in the area around the distillery. We'll talk  about the project with Glenmorangie's Dr. Bill Lumsden and Louise Schiavone, who recently wrote about the project for National Geographic. We'll also have an exclusive interview with Pernod Ricard chairman and CEO Alexandre Ricard on his recent deal to return the company to American whiskey production with West Virginia's Smooth Ambler Spirits, along with his outlook for the whisky business in what's shaping up to be a period of economic uncertainty.
Links:
Glenmorangie
|
National Geographic
|
Pernod Ricard
|
Smooth Ambler
|
Kavalan
|
Malt Maniacs Awards
|
Bowmore
|
Glen Moray
|
Gordon & MacPhail
|
Windsor Star
 |
High West
|
Glenfarclas
---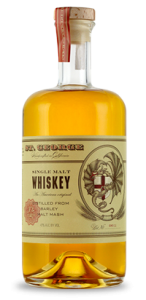 A couple of weeks ago, we credited San Francisco's Anchor Distilling with being the birthplace of the American craft distilling movement in 1993. While Anchor was one of the early pioneers, the real birthplace was just across the bay at St. George Spirits, where Jörg Rupf started making eau de vie, whiskey, and other spirits in his Holstein still in 1982. Jörg retired several years ago, and his protégé Lance Winters is now the president and head distiller at St. George. We'll talk craft distilling history with Lance Winters on this week's WhiskyCast In-Depth, and how he aced his job interview with Jörg with a bottle of homemade whiskey.
In the news, yet another craft distiller has been sold as Pernod Ricard takes a majority stake in West Virginia's Smooth Ambler Spirits, and the deal marks Pernod Ricard's return to the American whiskey market. Beam Suntory is raising prices and cutting availability for Booker's Bourbon, and we'll have reaction from angry Bourbon fans. Irish distillers are hoping to become a major force in the country's tourism industry, and we'll explain why it's not a good idea to get health advice from a guy named "Booger."
Links:
St. George Spirits
|
Smooth Ambler Spirits
|
Pernod Ricard
|
Booker's Bourbon
|
Irish Whiskey Association
|
Rare Whisky 101
|
The Macallan
|
Arran
|
Kerrygold
|
Chapel Gate Whiskey Company
|
Anchor Distilling
---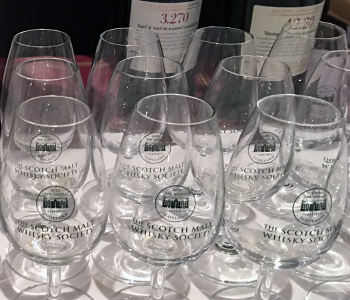 Earlier this year, we reported on the Scotch Malt Whisky Society's changes in the US, with marketing and promotion for the global whisky club and independent bottler changing from the Shayne family, which founded the US chapter in 1993, to a firm led by longtime industry veteran Arnaud Brachet. It's been several months, and we'll sit down with Brachet for an update on the Society's progress on this week's WhiskyCast In-Depth. We'll also take a look at the science of whisky, as Buffalo Trace's Harlen Wheatley shares the findings of his first "Warehouse X" experiments. In the news, Rémy Cointreau is making another move to expand its whisky business with the acquisition of Seattle's Westland Distillery. Master Blender Matt Hofmann is one of Westland's co-founders, and explains why Rémy's bid persuaded him where others had previously fallen short. We'll also check the police blotter in Kentucky, where a delivery driver faces prison time after trying to sell whiskey and other spirits stolen from Beam Suntory's Frankfort warehouse and another "Pappygate" suspect has taken a plea deal.
Links:
Buffalo Trace's "Warehouse X"
|
Scotch Malt Whisky Society
 |
Rémy Cointreau
 | 
Westland Distillery
 |
Kentucky ABC
 |
The State Journal
|
Virginia ABC
|
Pennsylvania LCB
|
R&B Distillers
|
Dornoch Distillery
|
Icons of Whisky Awards
|
Old Pulteney
|
Two Brewers
|
Highland Park
|
Jim Beam
|
Jameson
---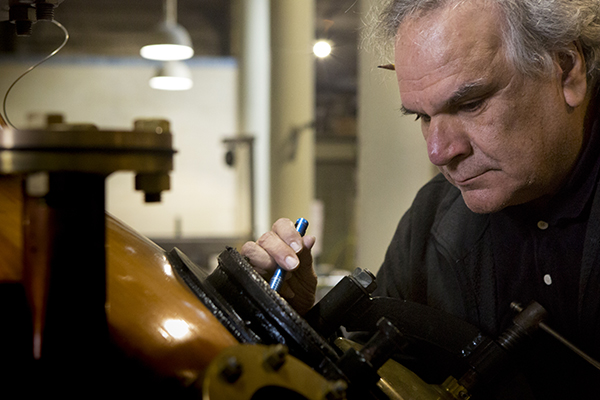 What we think of today as the boom in craft distilling started 20 years ago this year, when San Francisco brewer Fritz Maytag bottled the first batch of Old Potrero Single Malt Straight Rye Whiskey at Anchor Brewing in the city's Potrero Hill neighborhood. In 1993, Maytag and his staff cobbled together parts to build a distillery inside the brewery, long known for its Anchor Steam beer, and Bruce Joseph was put in charge of running the still. Today, Bruce Joseph is still Anchor's head distiller, and he'll join us for this week's WhiskyCast In-Depth.
In the news, the results of this year's International Wine & Spirits Competition are in, with William Grant & Sons taking top honors. Two more estate distilleries are being proposed in Scotland, and while North Dakota is known for its barley…it's never been known for its whiskey…until now. Glen Fargo American Malt Whiskey was unveiled this week in Fargo, and we'll find out how its creator avoided a costly legal battle over the name. We'll also have details on this week's new whiskies, along with a way to count down the days – or drams – until Christmas.
Links:
Anchor Distilling
 |
International Wine & Spirits Competition
|
Crown Royal
|
The Wall Street Journal
|
Nikka Whisky
| 
Ardross Distillery Plans/Highland Council
|
Ardgowan Distillery
|
Proof Artisan Distillers
 |
Scotch Whisky Association
|
Dingle Distillery
|
Ballantine's
|
Connemara
|
BenRiach
|
GlenDronach
|
Kensington Wine Market
|
Drinks by the Dram
|
"101 Whiskies to Try Before You Die"
|
Gordon & MacPhail
| 
The Singleton of Glendullan
---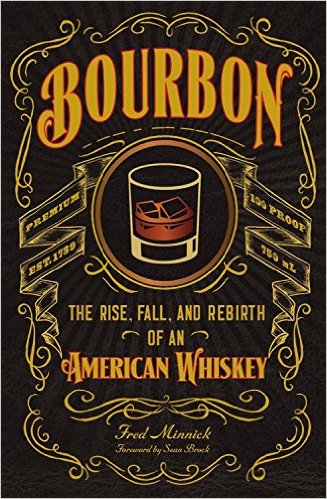 Bourbon's history is as murky as a fermenter full of mash, and questions about the origins of Bourbon have led to more than a few arguments over the years. Now, author Fred Minnick is wading right into the middle of those debates with his latest book, "Bourbon: The Rise, Fall, and Rebirth of an American Whiskey." He's researched everything from Bourbon's early days to the role slavery played in its development and why the Bourbon industry crashed in the 70's and 80's in the face of competition from vodka, rum, and other spirits, and you can hear our conversation with Fred Minnick on WhiskyCast In-Depth.
In the news, the Scotch Whisky Association is betting on one final appeal in its bid to block Scotland's minimum unit pricing plan for alcohol sales, while US Surgeon General Dr. Vivek Murthy's new report on substance abuse calls for higher alcohol taxes to reduce consumption. For those who can afford a $5,000 bottle of Bourbon, Michter's figures no amount of taxes will make any difference in sales of its new Celebration Sour Mash, and that's just one of the new whiskies we'll have details on. Finally, why are some Manhattans great and others made with the same ingredients…not so great? We'll try to help a listener solve her problem with bad bartending.
Links:
FredMinnick.com
 |
Scotch Whisky Association
|
Office of the Surgeon General
|
Distilled Spirits Council
 |
House Spirits
|
Jewish Whisky Company
|
Michter's
|
Old Potrero
|
Douglas Laing & Co.
|
Walsh Whiskey Distillery
|
Classic Malts
 |
Diageo
|
National Museum of Scotland
---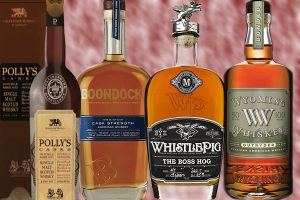 This week, we're celebrating the 11th anniversary of WhiskyCast with a potpourri of sorts, as we catch up with people from all over the world of whisky. We'll hear from Beam Suntory CEO Matt Shattock on his hopes for the incoming Trump Administration's policy goals related to the whisky industry, which can be affected by everything from taxes and trade treaties to agricultural policy.  We'll talk with Paul Hletko of FEW Spirits about his new collaboration with Mike Miller and the folks from Delilah's in Chicago, and Dave Scheurich tells us about Boondocks – the whiskey that lured him out of retirement. Dave Pickerell shares details on the latest Boss Hog release from WhistlePig Rye, and Sam Mead explains the story behind Wyoming Whiskey's Outryder.  In the news, MGP is expanding its footprint in whisky with the purchase of the Cincinnati-based George Remus line of whiskies, and farther down the Ohio River, Angel's Envy is ready to open the doors of its new distillery on Louisville's Whiskey Row to the public. Alexander Murray & Co. has teamed up with the brewers at Firestone Walker on a new single malt, and we'll finally get the answer on where Costco gets its Kirkland-branded whiskies from!
Links:
Beam Suntory
|
MGP Ingredients
|
Sagamore Spirit
|
Baltimore Sun
|
Angel's Envy
|
The Balvenie
|
English Whisky Company
|
The Glenturret
|
FEW Spirits
|
Delilah's
|
WhistlePig Rye
|
Hillrock Estate
|
Wyoming Whiskey
|
Boondocks Whiskey
|
Alexander Murray & Co.
|
Usquaebach
|
Compass Box
---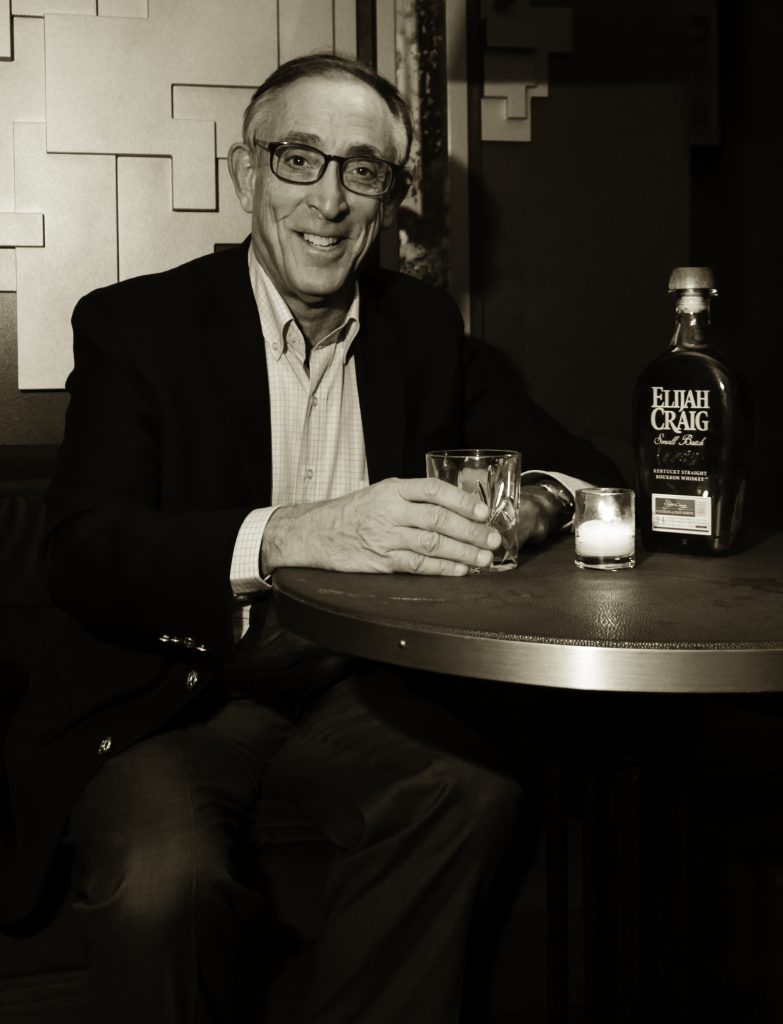 This Monday marks the 20th anniversary of the fire that destroyed Heaven Hill's distillery and 90,000 barrels of whiskey in Bardstown, Kentucky. Not a single employee lost their job after the fire, even though it took the family-owned company several years to resume full production at the Bernheim Distillery in Louisville. Then as now, Max Shapira was president of Heaven Hill, and even though three members of the Shapira family's next generation are in senior management roles at Heaven Hill, he's not ready to step aside and let them run the company just yet. We'll talk with Max Shapira about the fire, managing a family-owned business, and planning for future whiskey demand on this week's WhiskyCast In-Depth.
We have plenty of new whiskies to talk about this week, along with millions of dollars in new investment to expand whisky production in Scotland and Kentucky. The annual search to find rare bottles of Pappy Van Winkle is underway, along with Bruichladdich's biggest batch of new single malts in several years. Highland Park is playing with fire, Midleton's Brian Nation is putting his own stamp on the annual release of Midleton Very Rare, and Corby's Dr. Don Livermore dug deep into his warehouse to come up with vintage Scotch Whisky for a new Wiser's release that links Scotland and Canada. We'll also look at how one member of the World Series champion Chicago Cubs chose to celebrate the team's victory this week with gifts for his teammates.
Links:
Heaven Hill
|
The Times
|
Diageo
|
National Museum of Scotland
|
Chivas Brothers
|
Beam Suntory
|
Old Rip Van Winkle
|
Bowmore
|
The Balvenie
|
Highland Park
 |
Bruichladdich
|
Midleton Very Rare
|
Teeling Whiskey Company
|
Wiser's
|
BC Liquor Stores
|
anCnoc
|
Johnnie Walker
 |
Scapa
---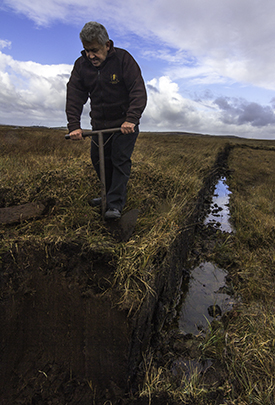 Distillery managers come and go at Lagavulin, but Iain McArthur is a fixture at the legendary Islay distillery. McArthur's something of a legend himself after 44 years as the warehouseman at Lagavulin and previously at Port Ellen, and the native Ileach followed his father and grandfather into the whisky business. We'll go peat cutting with Iain at his family's bog and sit down with him for this week's WhiskyCast In-Depth.
Back in August, Scotch Whisky Association chief executive David Frost told us it would take "a pretty good offer" to lure him back into government service. The offer came, and Frost's sudden resignation to become a special adviser to British Foreign Secretary Boris Johnson tops our news this week. We'll also have details on Rémy Cointreau's latest move in the whisky business, Templeton Rye's commitment to distilling in Iowa, and a "write-in" ticket that could bring unity to this year's US presidential race.
Links:
Lagavulin
|
Scotch Whisky Association
|
Rémy Cointreau
|
Domaine des Hautes Glaces
|
United Spirits
| 
Evan Williams
|
Ashton Advertising
 |
Bourbon Banter
 |
Templeton Rye
|
Des Moines Register
|
Usquaebach
 |
Wood Buffalo Brewing Company
|
Aberlour
|
Compass Box
|
Virginia Black
|
Apothic Wine
---