WhiskyCast is where it all begins. Now completing our 10th year, each weekly episode brings you the latest in whisky news, along with the latest events, tasting notes, comments from other listeners, and the weekly "In-Depth" segment features interviews with the people who help make whisky the "water of life".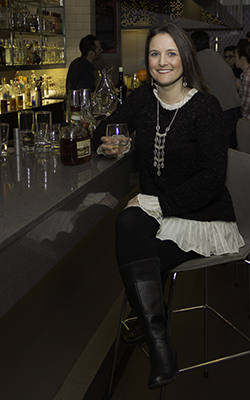 There's been a lot of attention paid recently to women working in the whisky industry, but when Allisa Henley was promoted to Head Distiller at Tennessee's George Dickel Distillery last March, she just took over for John Lunn without even so much as a news release. While most people thought of her as being in charge of the distillery's visitor center, she had quietly been Lunn's understudy for a decade and stepped right into the role she had been training for – at the distillery just a few miles from where she grew up. We'll talk with Allisa on WhiskyCast In-Depth about the transition and the challenges of being a whiskey maker in the heart of the Bible Belt, especially since the Dickel distillery is located in a dry county.
In the news, a new report projects American whiskey could outsell single malt Scotch worldwide as soon as 2020, with much of that demand for Bourbon and Tennessee whiskies. Whisky Magazine has announced the North American winners in the 2016 World Whisky Awards, and there's a surprise winner in the battle for "World's Best Bourbon" honors. Balcones Distilling in Texas fired up the stills at its new Waco distillery for the first time this week after taking home three Whisky Magazine awards, and we'll have your reaction to last week's interview with Balcones founder and former master distiller Chip Tate as he prepares to begin making whisky again at his new distillery. We'll also have more of your reaction to the Compass Box transparency campaign, along with tasting notes for two unique craft whiskies from Washington and Colorado.
Links:
George Dickel
|
International Wine & Spirits Report
|
Kentucky Distillers Association
|
World Whiskies Awards
|
Smooth Ambler
|
Balcones Distilling
|
Diageo
|
United Spirits
|
1792 Bourbon
|
Far North Spirits
|
Jameson
|
The Pogues Irish Whiskey
|
Reserve 101
|
Brenne French Single Malt
|
Compass Box
|
Bainbridge Organic Distillers
|
Distillery 291
---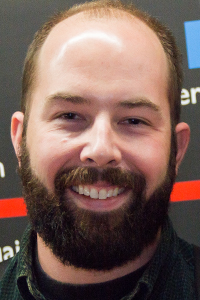 Chip Tate is about to get back into the whisky business, about 15 months after his acrimonious departure from Balcones Distilling, the Texas distillery he built from the ground up only to be forced out following a dispute with his business partners that led to restraining orders, lawsuits, and ultimately a settlement with a non-compete clause banning him from making whisky until March 5, 2016. Tate took the money from his Balcones buyout and is about to open his new Tate & Co. distillery in Waco, and is also building custom stills for other craft distillers. We'll talk with Chip Tate about his enforced hiatus from whisky-making, what he learned from the experience, and what he plans to do as soon as he can start firing up his new hand-made stills on this week's WhiskyCast In-Depth.
In the news, Compass Box has launched an online petition drive to persuade European Union regulators to allow more transparency in whisky labeling, and John Glaser is getting support from another Scotch whisky maverick distiller as Bruichladdich plans to test the limits of what it can disclose about one of its whiskies. Bushmills is releasing its first new whisky in eight years…a year after new owners acquired the Irish distillery, and we'll taste four new Irish whiskies in this week's tasting notes.
Links:
Tate & Co.
|
Balcones Distilling
|
Compass Box
|
Scotch Whisky Association
|
Bruichladdich
|
Glenmorangie
|
Bushmills
|
Redbreast
|
anCnoc
|
GlenDronach
|
The Quiet Man
|
Kinahan's 
---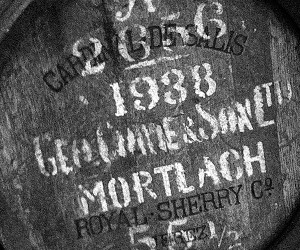 With oil prices in the doldrums, stocks sagging, and other forms of investments losing value, a number of investors are turning to rare whiskies as a viable investment option. Rare Whisky 101 tracks UK whisky auctions, and the value of whiskies sold during 2015 gained 25% over 2014's auction results, and we'll discuss both the trend and the outlook with Andy Simpson of Rare Whisky 101 on WhiskyCast In-Depth. In the news, we have details on new whiskies from Tennessee, Scotland, and around the world, along with a new role for one of the whisky industry's leading ambassadors.
Links:
Rare Whisky 101
|
Jack Daniel's
|
Michter's
|
William Grant & Sons
|
Ledaig
|
Tomintoul
|
Littlemill
|
Single Pot Stills of Midleton
|
Koval
|
Yukon Brewing
|
Douglas Laing & Co.
|
R&B Distillers
|
Glenfiddich
|
Kilchoman
|
Glenmorangie
---
---
The debate over age statements on whiskies shows no sign of going away, but how does a brand decide to remove the age statement from its whiskey? Earlier this month, Heaven Hill announced that it would remove the 12-year-old age statement from its Elijah Craig Small Batch Bourbon and start making the whiskey with casks 8 to 12 years old. We'll discuss the reasons behind that move with Heaven Hill co-master distiller Denny Potter and longtime Heaven Hill executive Larry Kass on this week's WhiskyCast In-Depth, along with the company's latest plans for expanding its Bernheim Distillery in Louisville to meet demand. In the news, Diageo plans to start focusing on more affordable whiskies in emerging markets because of currency exchange rates, Scotland's government is giving a boost to two distillery projects, and Whisky Magazine announces its Icons of Whisky Awards world whisky winners.
Links:
Heaven Hill
|
Diageo
|
Glencadam
|
Drimnin Distillery
|
Morrison & Mackay
|
Bruichladdich
|
Springbank
|
The Last Drop
|
Johnnie Walker
|
Booker's
|
Woodford Reserve
|
Icons of Whisky Awards
|
Jack Daniel's
|
Oxford Today
|
Compass Box
|
Bern's Steak House
---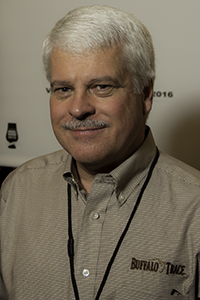 Drew Mayville's 36 years in the whisky business include stints as the final master blender at Seagram's and as Sazerac's master blender for Buffalo Trace and its other whiskies, as well as the Pappy Van Winkle whiskies. He was one of the featured presenters at the Victoria Whisky Festival, and joins us to discuss his wide-ranging career on this week's WhiskyCast In-Depth. In the news, Stewart Laing and his sons have unveiled their plans for Islay's newest distillery…we'll have the latest on new whiskies from Kilchoman, Glenmorangie, GlenDronach, and Highland Queen, bid the Elijah Craig Small Batch's age statement farewell, and pay tribute to a unique craft distiller.
Links:
Buffalo Trace
|
Hunter Laing & Co.
|
Kilchoman
|
Glenmorangie
|
GlenDronach
|
Highland Queen
|
Tullibardine
|
The Fred Minnick Blog
|
Elijah Craig
|
Kentucky Bourbon Trail
|
Coppersea Distilling
|
Victoria Whisky Festival
|
Vancouver Whisky Festival
|
Springbank Whisky School
|
Arran
---
One of the most-discussed topics at this weekend's Victoria Whisky Festival was a National Post feature on whisky questioning the future of vintage whiskies, and whether the whisky boom has already reached its peak. One of the whiskies mentioned in the story was The Glenlivet's Founders Reserve, which is replacing The Glenlivet 12 in many markets around the world. We'll get the reaction from The Glenlivet's Ian Logan to that article, and what his colleagues at Chivas Brothers are doing to fight that perception on WhiskyCast In-Depth. We'll also look at the impact of international trade deals on whisky exports, new whiskies, and while they're not the same as the ones stolen last September during a New York City whisky show, Simon Brooking of Laphroaig has his green wellies back!
Links:
Victoria Whisky Festival
|
National Post
|
The Glenlivet
|
Spirits Canada
|
Louisville Courier-Journal
|
Southern Comfort
|
Sazerac
|
Victoria Caledonian Distillery
|
The Balvenie
|
Canadian Rockies
|
Benromach
|
Laphroaig
|
Miss Whisky
 |
---
This week, we're on location with the first of two episodes from the Victoria Whisky Festival in Victoria, British Columbia. For the last several years, the Victoria Whisky Festival has had at least one tasting session reserved for women only, and this year's tasting featured Canadian Club's Tish Harcus…one of the pioneers in leading tastings geared to women. We'll talk with Tish and Julia Ritz Toffoli, founder of Women Who Whiskey…one of the fastest-growing whisky clubs for women with chapters in the US, Canada, Europe, and Africa. In the news, Corby's Lot No. 40 has taken top honors as Canadian Whisky of the Year in the Canadian Whisky Awards for the second time in three years…the Nelson brothers have sold a stake in their Green Brier Distillery in Tennessee to Constellation Brands, and we'll have the latest on new whiskies from Japan and Ireland.
Links:
Victoria Whisky Festival
|
Women Who Whiskey
|
Canadian Club
 |
Canadian Whisky Awards
|
Lot No. 40
|
Nelson's Green Brier Distillery
|
Yamazaki
|
Tullamore D.E.W.
|
The Macallan
|
Aberfeldy
|
Bruichladdich
---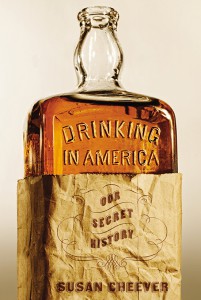 America has a love-hate relationship with alcohol, and it's fair to say that drinking has changed the course of American history – for better and for worse. Susan Cheever explored that relationship for her new book "Drinking in America: Our Secret History" and joins us on this week's WhiskyCast In-Depth. In the news, 28 purloined Pappy Van Winkle bottles may not receive the reprieve many Bourbon fans were hoping for once the "Pappygate" case in Kentucky ends, and flooding has closed Scotland's Glencadam Distillery for repairs. We'll also answer a listener's questions on how to prepare for a whisky festival and more on this week's WhiskyCast!
Links:
"Drinking in America: Our Secret History"
 |
Old Rip Van Winkle
|
Glencadam
|
The Quiet Man Irish Whiskey
|
Victoria Caledonian Distillery
|
Kentucky Distillers Association
|
Law360.com
|
Longmorn
|
High West
|
Lock, Stock, & Barrel
|
Old Forester
---
David Stewart will need new business cards soon, though the longtime master blender at William Grant & Sons is far too modest to ask for them. That's because he'll soon be able to add the initials "MBE" to his name, now that he's been named a Member of the Order of the British Empire by Queen Elizabeth. Stewart was included on the Queen's New Year's Honours List released by Buckingham Palace this week, and he'll tell us how he found out about the honor on this week's WhiskyCast In-Depth. In the news, holiday flooding has hit Scotland and Ireland, a trademark lawsuit has been settled in Bourbon Country, and whiskey lovers found a bargain on Pappy Van Winkle whiskies this week in an unusual place. We'll also hear about some of your New Year's drams and more on the year's first episode of WhiskyCast!
Links:
The Balvenie
|
New Year's Honours List
|
Sazerac
|
Brown-Forman
|
KSTU Fox 13
|
The Macallan
|
Bob's Burgers on YouTube
|
Scottish Government Press Centre
|
George T. Stagg
|
The Whisky Exchange
|
Glenfarclas
|
Classic Malts
---