WhiskyCast is where it all begins. Now completing our 10th year, each weekly episode brings you the latest in whisky news, along with the latest events, tasting notes, comments from other listeners, and the weekly "In-Depth" segment features interviews with the people who help make whisky the "water of life".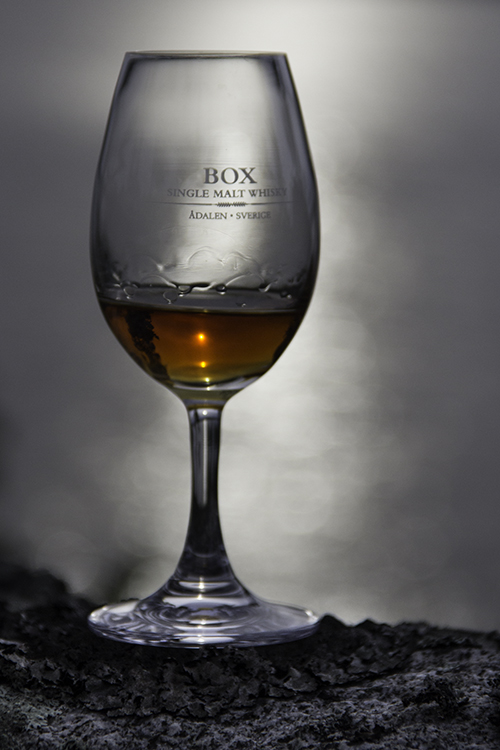 This week, we're in Sweden visiting Box Distillery for a follow-up to our 2014 visit, and Box is making some big changes six years after it opened in a former steam plant. The first permanent expression from Box is coming this fall, and exports are making up a larger share of the distillery's sales. We'll talk with distillery manager Roger Melander and managing director Thomas Larsson about the changes on WhiskyCast In-Depth. In the news, construction is underway on a new distillery in Glasgow and we'll have word on new whiskies from Scotland, the US, Australia, and more. Finally, this week marks the debut of our new feature on regulatory overreach…The Red Tape Follies!
Links:
Box Distillery
|
Akkurat
|
Morrison Glasgow Distillers
|
Royal Mile Whiskies
|
Tomatin
|
Douglas Laing & Co.
|
Booker's
|
Sullivan's Cove
|
Writer's Tears
|
"Flavour Behaviour"
|
Scotch Malt Whisky Society
|
Ralfy
|
Adelphi
|
Cooper's Craft
|
Jameson
---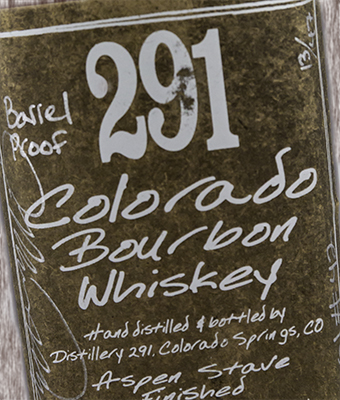 After years of working with supermodels and high-strung art directors in New York City, Michael Myers lives a much simpler – and more rewarding life in the Rocky Mountains of Colorado. Myers gave up his career as one of New York's top photographers to move to Colorado, and next month will be the fifth anniversary of his first still run at Distillery 291. We'll talk with Myers about his career and life changes, and how he maintains a connection to his past career in his new one. In the news, there are plenty of new whiskies to talk about this week, and plans for Edinburgh's first malt whisky distillery in nearly a century are a step closer to reality now that local leaders have signed off on the project.
Links:
Distillery 291
|
Holyrood Park Distillery
|
Copperworks Distilling
|
Old Forester
|
Glenfarclas
|
BenRiach
|
GlenDronach
|
The Dalmore
|
The Tweedale Blend
|
The Glover
 |
Highland Park
|
Glen Grant
---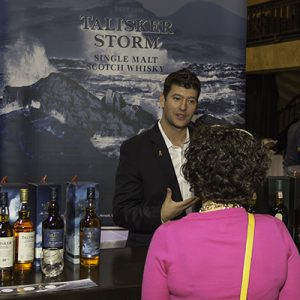 Diageo has faced criticism on social media for its decision to shut down the long-running Masters of Whisky program, a US-based education program aimed primarily at bars and restaurants along with whisky festivals. The program's 24 ambassadors work for an agency that is losing its contract with Diageo to operate the program, and the ambassadors will lose their jobs at the end of September. Now, the drinks giant has pledged to meet with all of those affected by the shutdown and discuss their future options with a new program that will replace the Masters of Whisky. We'll look at the program and its impact on the whisky world with longtime Master of Whisky Steve Beal on this week's WhiskyCast In-Depth. In the news, Isle of Arran has received planning permission to build a second distillery on the Scottish island, one of Ireland's most popular whisky attractions is closing for a six-month-long facelift, and we'll have details on this year's Parker's Heritage Collection and Old Forester Birthday Bourbons!
Links:
Diageo
|
Steve Beal/SrWhiskyMaster.com
|
Arran
|
Old Jameson Distillery
|
Deanston
|
Scotch Whisky Association
|
Springbank
|
Old Forester
|
Heaven Hill
---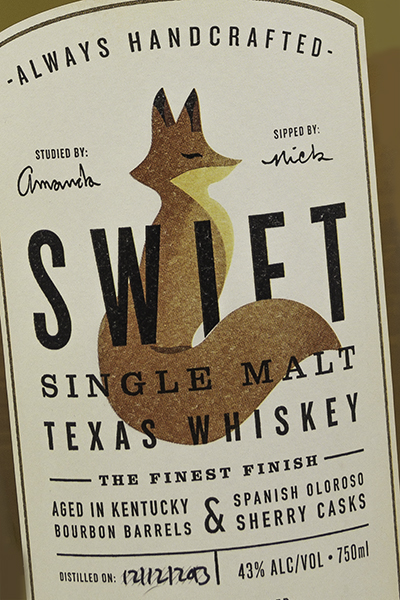 We've packed this week's WhiskyCast full of cask-strength conversation from around the world! Texas distillers Amanda and Nick Swift will explain why they decided to make Scottish-style single malt whiskey in the heart of Texas, and why they both gave up successful careers to pursue their shared passion. We'll also discuss the outlook for the Scotch Whisky industry in the post-Brexit environment with Scotch Whisky Association chief executive David Frost, and why he's not interested in returning to Her Majesty's diplomatic corps anytime soon. We'll also honor three whisky industry leaders who passed away this past week and look at the week's new whiskies, along with the old distilleries you'd use a time machine to save. We'll also announce the winners of the Speyburn gift bag giveaway and our Twitter competition!
Links:
Swift Distillery
|
Scotch Whisky Association
|
Classic Malts
|
Dingle Distillery
|
West Cork Distillers
|
Bowmore
|
Jim Beam
|
Cù Bòcan
 |
Douglas Laing & Co.
|
Kilchoman
|
Glenfarclas
|
Black Bull
|
Haig Club
|
Wild Turkey
|
Kentucky Bourbon Mashoree
|
The Pogues Irish Whiskey
|
Westland Distillery
 |
Booker's Bourbon
---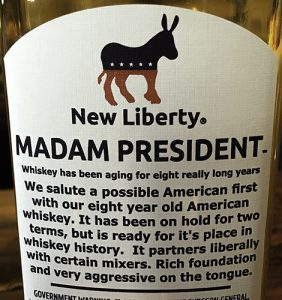 Philadelphia has a long history of whisky distilling dating back to Colonial days, and craft distillers are reviving some of that history that died out several decades ago. During this week's Democratic National Convention in Philadelphia, the Distilled Spirits Council arranged a tour of local craft distilleries for reporters covering the convention. We'll take a non-partisan tour with them on this week's WhiskyCast In-Depth.
In the news, Diageo's CEO wants UK politicians to protect Scotch Whisky interests during Brexit negotiations, and we'll find out who won this year's Australian Malt Whisky Tasting Championship. We'll also help a listener draw up his whisky shopping list for a friend visiting Tokyo, find out what whisky William Shatner last tried, and taste whiskies from Japan, Islay, and Minnesota!
Links:
Distilled Spirits Council
 | 
Philadelphia Distilling
 | 
New Liberty Distillery
 | 
Pennsylvania Distillers Guild
 |

 

Dallas Dhu Museum

 | 

Diageo | CNBC | Edrington | Glenfarclas | High West | Australian Malt Whisky Tasting Championship | Far North Spirits | Suntory Toki | Laphroaig
---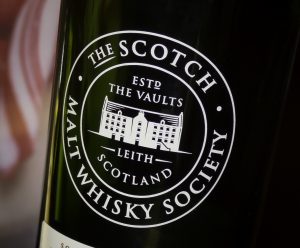 The Scotch Malt Whisky Society is not only an independent bottler of Scotch whiskies, but also the world's largest whisky club – and it's looking to grow under new ownership. The SMWS has worked out a major change with its US chapter, and a marketing firm has been brought in to help increase membership. We'll discuss that and other changes with the Society's Paul Skipworth and Kai Ivalo, along with Gabby Shayne of the SMWS US chapter. In the news, another Dickel distiller has left to join Popcorn Sutton in Tennessee…a Scottish politician wants Diageo to give the old Dallas Dhu distillery to the government, and the original home of Scotch whisky will soon be home to a distillery once again.
Links:
Scotch Malt Whisky Society
|
Popcorn Sutton
 | 
George Dickel
 |
Westword
|
Distell
|
Press & Journal
|
BBC
|
Spirit of Speyside: Distilled
|
Blood Oath Bourbon
|
Kikori
---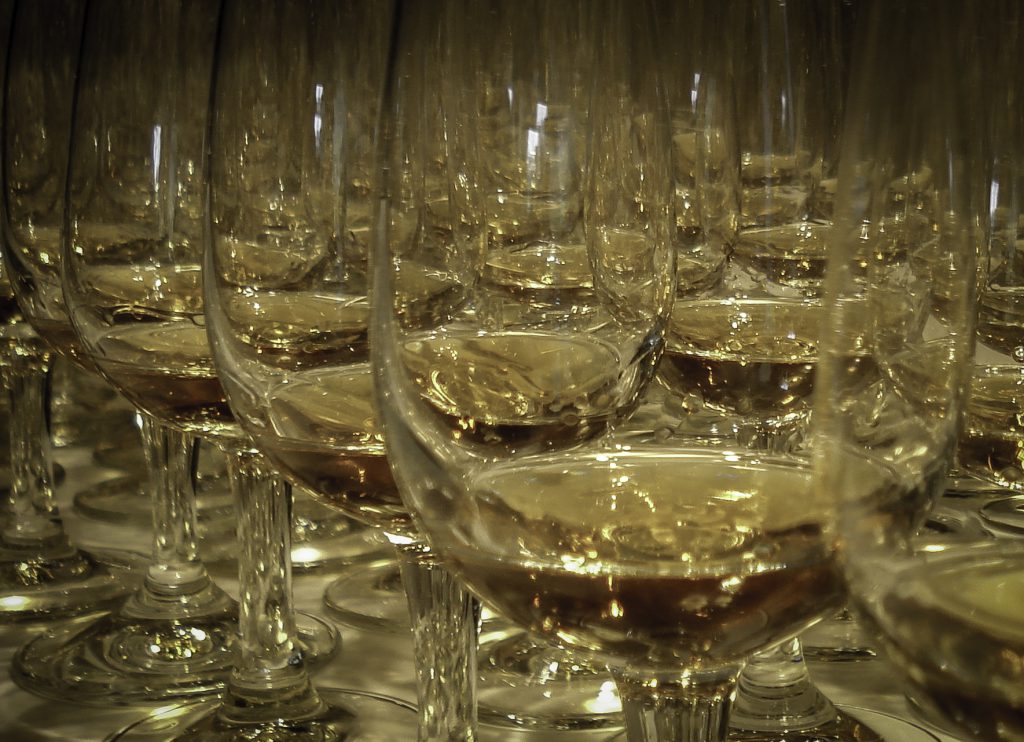 There are lots of whiskies to choose from, and there's a story behind each one. This time around, we'll talk with the entrepreneurs behind two vastly different whiskies: Florian Passera's Vicomte French single malt and Frank Maestri's Throttle to Bottle – an all-American Canadian whisky. We'll also taste three whiskies from entrepreneurial craft distillers for this week's tasting notes. In this week's news…the UK's new government won't seek an immediate hike in post-Brexit whisky taxes, while attendees at the US political conventions are vying for spots on the guest lists at the Distilled Spirits Council's parties in Cleveland and Philadelphia over the next two weeks.
Links:
Vicomte
|
Throttle to Bottle
|
Distilled Spirits Council
|
Dunrobin Castle
|
Diageo
|
Tobermory
|
Highland Park
|
Inchmurrin
|
Wild Turkey
|
Maker's Mark
|
"A Dram a Day" Challenge
|
Colorado Distillers Guild
|
Wood's High Mountain Distillery
|
Ironroot Republic
 |
County Seat Spirits
|
Myer Farm Distillers
---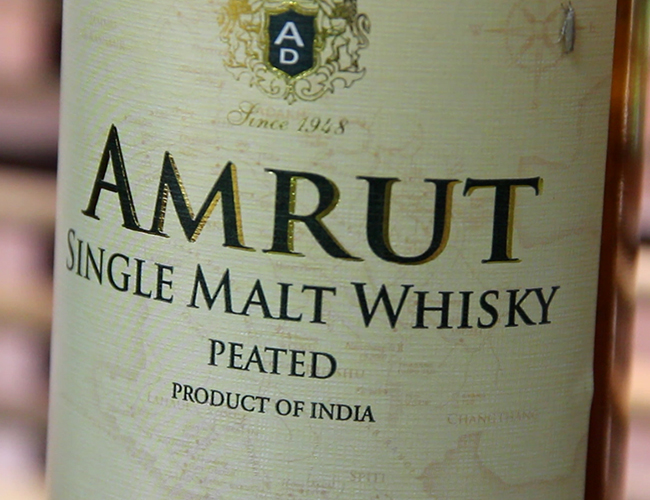 The push by distillers for US Government recognition of an "American Single Malt Whisky" definition would also have an impact on single malt whiskies from so-called "non-traditional" whisky-producing countries around the world. India's Amrut fought for more than a year to get approval to sell its single malts matured in used oak barrels in the US – before giving in and producing special whiskies matured in new oak just for the US market. Raj Sabharwal of PVI Global is Amrut's US importer and fought those battles not only for Amrut, but on behalf of clients in England and Australia, and explains the impact a "single malt" definition could have for American whisky lovers. In the news, the results of this year's International Spirits Challenge are in, South African distiller Andy Watts gets a promotion, and The Balvenie's David Stewart gets his date with the Queen!
Links:
PVI Global
|
Amrut
|
Tax & Trade Bureau
|
International Spirits Challenge
|
James Sedgwick Distillery
|
FEW Spirits
|
Tomatin
|
Scotch Malt Whisky Society
|
That Boutique-y Whisky Company
|
The Whisky Exchange
|
Gordon & MacPhail
|
The Balvenie
|
Stranahan's
|
American Single Malt Whiskey Commission
|
"Scotch Whisky Revealed"
| 
KaskWhisky.com
---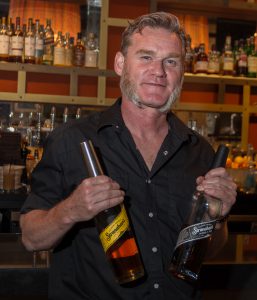 Single malt whiskies have been sold in the US for decades, but technically, there's no official definition for "single malt" in the federal government's regulations for whiskies. Rob Dietrich of Stranahan's Distillery in Denver wants to change that, and he's trying to rally other distillers behind his cause. We'll talk with the master distiller of Stranahan's, which is back in nationwide distribution across the US after supply shortages several years ago forced Proximo Spirits to pull back and sell Stranahan's only in Colorado.
In the news, the UK's "Brexit" vote is starting to affect whisky sales as consumers take advantage of the weak British pound, but two UK distillery projects managed to make their crowdfunding goals despite economic uncertainty following the vote. We'll also have details on the week's new whisky releases and help a listener teach his bartender how to make a proper Manhattan!
Links:
Stranahan's
|
Master of Malt
|
BBC's Desert Island Discs
 |
Dartmoor Distillery
 |
Glen Wyvis Distillery
|
Rock Town Distillery
|
New Riff Distilling
|
Michter's
|
The Balvenie
|
Booker's Bourbon
|
Nelson's Green Brier Distillery
|
Glenturret
|
Wolfburn
|
Gold Bar Whiskey
|
Bloomberg Markets
| 
The Bourbon Mixer
|
Whisky Chicks
|
Arran
|
Compass Box
---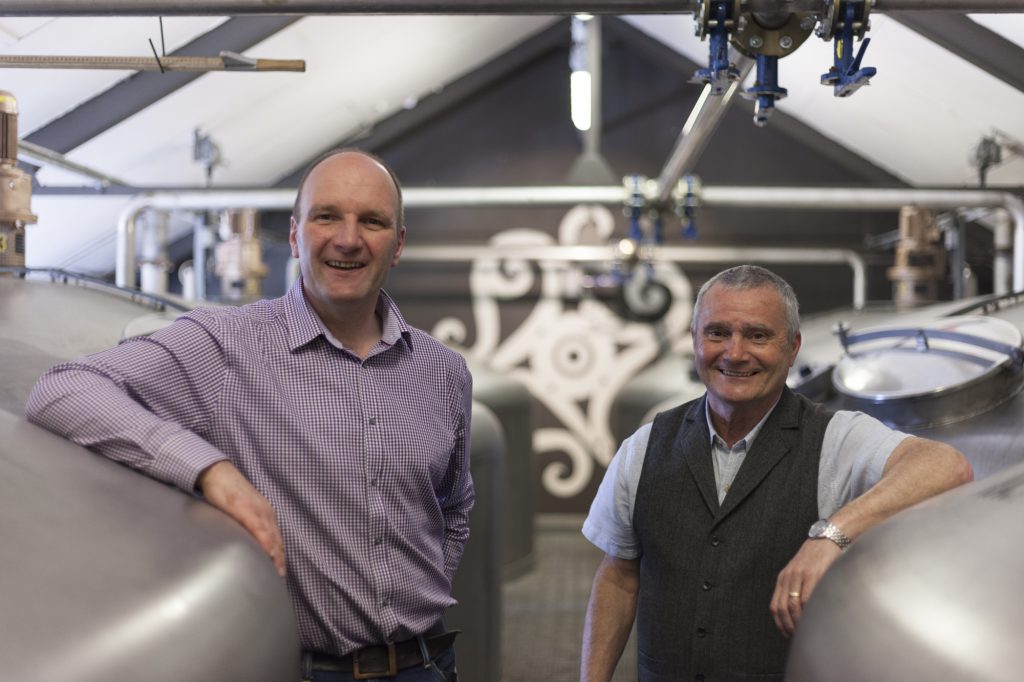 Willie Cochrane retired last month after 39 years at Jura Distillery, and spent the last 11 of them as the manager of the Isle of Jura's largest business (and only distillery) before turning over the keys to his hand-picked successor, Graham Logan. He's spent most of the last few weeks away from the island traveling with his wife and spending time with their three children and grandchildren – but Willie slowed down enough to spend some time with us for this week's WhiskyCast In-Depth. The UK's Brexit vote and its potential impact on the whisky industry dominates the news this week, and we'll also have some of your comments on this week's Your Voice. We'll also kick off a contest with our newest sponsor…listen for details on how you could win one of five Speyburn goodie bags!
Links:
Jura
|
Scotch Whisky Association
|
Distilled Spirits Council
| Lagavulin |
Wemyss Malts
|
Teeling Whiskey Company
|
Jack Daniel's
|
The New York Times
|
Buffalo Trace
|
1792 Bourbon
---