April 18, 2017 – Seven years after buying the Hudson Whiskey brand from Tuthilltown Spirits founders Ralph Erenzo and Brian...
Read More
This week, we'll talk with two people who have turned their passion for whisky into careers. Tracie Franklin is one...
Read More
Scotland's Bladnoch Distillery celebrates its 200th anniversary this year, but the Lowlands distillery almost never made it to that milestone....
Read More
April 3, 2017 – Whisky collectors outdid themselves Sunday at Sotheby's in Hong Kong, as a rare complete set of...
Read More
March 31, 2017 – With baseball season starting this weekend, Tullamore D.E.W. brand ambassador Tim Herlihy created this signature cocktail...
Read More
March 30, 2017 – It could be described as a whisky connoisseur's worst nightmare: waiting ten years for your own...
Read More
March 29, 2017 – London and Brussels are now officially on the clock, as Prime Minister Theresa May's formal declaration...
Read More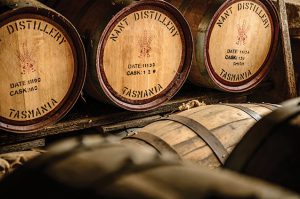 March 29, 2017 – A court hearing is set for Thursday morning in Sydney as the inevitable result of the...
Read More
This week's American Whiskey Convention at Philadelphia's Citizens Bank Park featured an air of generational change. At one end, legendary...
Read More