WhiskyCast Virtual Tastings is your place to test your nosing skills. Each month, we bring together a panel of listeners either by Skype or in person at a whisky festival to taste and score whiskies. You generally won't find the ultra-rare exclusive bottlings here…we focus on whiskies that you're most likely to find at your local pub or retailer. If you're interested in being on the tasting panel for an upcoming episode, just use our contact form to get in touch!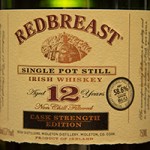 Our tasting panel gathered at Whisky Live New York for this month's episode. Hana Choi, Olaf Asprink, Susannah Skiver Barton, Angelo Veneziano, John Maxwell, and special guest Ian Chang of Taiwan's King Car Distillery tasted four whiskies from around the world: France's Brenne Estate Cask, Invergordon Batch One single grain Scotch from Master of Malt's "That Boutique-y Whisky Company", Balcones Fifth Anniversary Texas Straight Bourbon, and the Redbreast 12 Cask Strength from Ireland.
Links:
Whisky Live
|
What Tastes Good Blog
|
King Car/Kavalan
|
It's Just the Booze Dancing Blog
|
Brenne Estate Cask
|
Master of Malt
|
Balcones
|
Redbreast
---
This month, we've brought together a panel of novice whisky tasters with more enthusiasm than experience and turned them loose on three very different whiskies. Jim McVeigh, Carolyn Strater, and Matthew Morlock tasted the Mellow Corn Straight Corn Whiskey from Kentucky, Suntory's Hibiki 12-year-old blended whisky from Japan, and the Highland Park 12-year-old single malt from Scotland.
Links:
Mellow Corn
|
Hibiki
|
Highland Park
---
Our panel gathered via Skype this month to taste a series of single malts. Evan Chapman, Edwin Vargas, Jennifer Chung, and Steve Gillette tasted the Glen Garioch 12, the Springbank 21, and Highland Park's 25-year-old.
Links:
Glen Garioch
 | 
Springbank
| |
Highland Park
---
---
With the holiday season at hand, this month's "Friends & Family" tasting panel of Mike McElligott, Jim Ely, and Jason Herceg tasted three high-end Blended Scotch whiskies that are popular as holiday gifts: Dewar's Signature, Johnnie Walker Blue Label, and Chivas Royal Salue 21.
Read more »
---
Our panelists for this month's tasting gathered in the most remote location yet…the old gold mining town of Atlantic City, Wyoming…home of the Miner's Delight Inn and its Second Saturday Single Malt Tastings. Bob and Barbara Townsend of the Miner's Delight picked this month's whiskies from their selection at the Two-Bit Cowboy Saloon, and joined Robert and Tiffany Hall, John Mionczynski, Jeff Judkins, and Stephen Brutger to taste the Benromach 2001 Cask Strength, Arran's 1996 Single Sherry Cask, and the Glenmorangie 18.
Read more »
---
This month, our panelists assembled at Whisky Live Los Angeles to taste four different Rye whiskies. L.A. whisky blogger Rob Gard, joined Andy Smith and Marty Kari of the L.A. Scotch Club to taste Temptation Rye, Hudson Manhattan Rye, Bulleit Rye, and the new George Dickel Rye. The panel made some interesting comparisons, since three of the whiskies actually came from the same distillery, but each one had something unique about it that made it different from the others.
Read more »
---
We return to Paris for another Virtual Tasting session at Whisky Live Paris, and this month's tasting panel includes Malt Maniacs Serge Valentin and Patrick de Schulthess, along with French whisky blogger Franck Debernardi. They tasted four new whiskies: Nikka's Coffey Grain Whisky, the latest edition of Compass Box's Flaming Heart, Glenfarclas 105 20-Year-Old, and Ardbeg Galileo.
Read more »
---
Year #2 of WhiskyCast Virtual Tastings begins with three very familiar whiskies. Our tasting panel of Doug Stewart, Tim and Donna Tedesco, and Brianna Gillespie taste the Aberfeldy 12-year-old, Macallan 12, and the Glenlivet 18-year-old single malts. We also announce the winner of July's "Secret Word" contest, and there's a new "Secret Word" hidden somewhere in this episode.
Read more »
---
We're marking the end of the first year of WhiskyCast Virtual Tastings with four panelists from previous episodes. Sean Fousheé, Shelly Brisbin, Tim Davis, and Scott Rogers tasted three single malts: Suntory's Yamazaki 18-year-old, the Bunnahabhain Toiteach, and a "mystery malt" to be revealed at the end of the tasting.
Read more »
---