WhiskyCast is where it all begins. Now in our 9th year, each weekly episode brings you the latest in whisky news, along with the latest events, tasting notes, comments from other listeners, and the weekly "In-Depth" segment features interviews with the people who help make whisky the "water of life".
The whisky world lost one of the legends this week with the passing of Buffalo Trace Master Distiller Emeritus Elmer T. Lee. Not only was he responsible for making Single Barrel Bourbons popular when he came up with the idea for Blanton's, but two years later, he had a Single Barrel Bourbon named after him following his retirement in 1985. Elmer kept selecting the barrels for his bourbon right up until shortly before his death, and his whiskey is as good as the man himself. We'll remember Elmer T. Lee on this week's episode, with a look back at his life and legacy. In the news, Kentucky's distillers join forces to help Parker Beam raise money for ALS research, Balcones breaks ground on a new distillery in Waco, Texas, and the latest on nearly two dozen single cask Scotch whiskies released this week.
Links:
Elmer T. Lee Single Barrel Bourbon
|
Heaven Hill
|
Parker Beam's Promise of Hope Fund
|
Balcones Distilling
|
Tullamore Dew
|
Single Pot Stills of Midleton
|
BenRiach
|
Wemyss Malts
|
The Maltman
|
Glen Garioch
|
The Dalmore
|
Whyte & Mackay 
---
---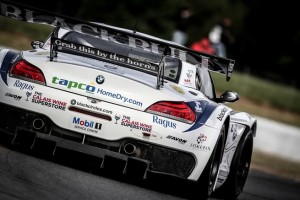 Duncan Taylor's Euan Shand is in the middle of what he calls the company's busiest year in its 75-year history. He's just started work on the distillery he's wanted to build in Huntly for several years, is in the middle of turning an old supermarket into a new bottling hall and gift shop, entering the furniture business, and sponsoring a race car with plans for next year's 24 Hours of Le Mans. We'll catch up with Euan on this week's WhiskyCast In-Depth. In the news, Diageo completes its acquisition of India's United Spirits, Edrington and Isle of Arran report profits, while Arran's also releasing a devilish new whisky as well.
Links:
Duncan Taylor
|
Black Bull
|
Diageo
|
United Spirits
|
Edrington
|
Arran
|
Highwood Distillers
---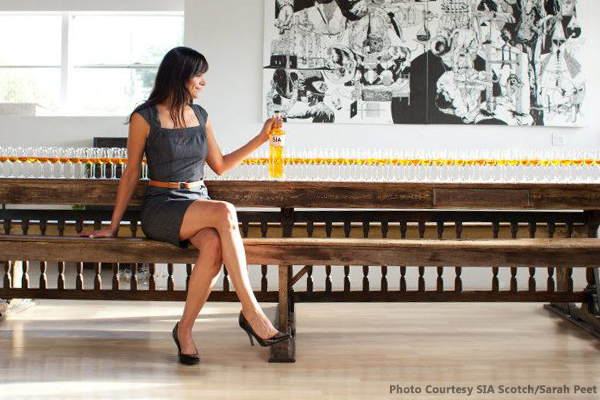 Women are changing whisky history every day as distillery managers, master blenders, and some entrepreneurs are even creating their own brands. Earlier this month, we heard about the history of women in whisky from author Fred Minnick, and this week, we'll hear from two women who want to help write the next chapter in that history.
Carin Luna-Ostaseski (pictured) will launch her new SIA blended Scotch in San Francisco in the next several weeks, and used the power of the whisky community to help realize her dream. Allison Patel was searching for world whiskies to bring home to the US when she discovered a Cognac producer in France who was making whisky for himself and his friends, and launched Brenne in New York last autumn.
In the news, Woodford Reserve will get a $35 million expansion, Alberta's Highwood Distillers is still closed after last week's flooding, and Beam's Fred Noe explains how it's legal to add flavors to Bourbon to create the new Knob Creek Smoked Maple.
Links:
SIA
|
Brenne
|
Woodford Reserve
|
Highwood Distillers
|
Talisker
|
Glenfiddich
|
The Macallan
|
Knob Creek
|
Jim Beam
---
Here's a challenge: Pick the whiskies for a wedding party, with an emphasis on quality over quantity, and you're spending a lot of someone else's money. Which whiskies do you pick, and where do you start? Rich Howard's been facing that task for a wedding this coming week in Minnesota, and the Malt Maniac joins us to talk about his choices on this week's WhiskyCast In-Depth. In the news, Duncan Taylor's long-planned distillery in Huntly is finally under construction as the Scottish Government comes up with economic development funds for several other distillery projects, honours for the founder of the Keepers of the Quaich, and much more!
Links:
Duncan Taylor
|
Edrington Group
|
James Espey & Associates
|
Hankey Bannister
 |
Scotch Malt Whisky Society Australian Chapter
---
When Beam acquired Ireland's Cooley Whiskey at the end of 2011, Cooley Managing Director Jack Teeling had the chance to stay on at the company his father founded in 1987. However, the idea of being a small fish in a big corporate ocean didn't appeal to him, and he decided to start his own company. This week, the Teeling Whiskey Company released the first of a new Vintage Reserve series of Irish single malts, and Jack Teeling hopes to have Dublin's first working distillery in nearly 40 years open by the end of 2014. We'll hear more from Jack on this week's WhiskyCast In-Depth. In the news, Glen Keith is out of mothballs and back in business, Speyside's smallest distillery will get a big boost in production, and F. Paul Pacult answers the question "How do you pick between two excellent whiskies for the Best Spirit in the World title?"
Links:
Teeling Whiskey Company
|
Chivas Brothers
|
Benromach
|
Bruichladdich
|
Rémy Cointreau
|
Edrington Group
|
The Spirit Journal
|
The Balvenie
|
Clan MacGregor
|
Springbank 
---
---
Stories are what give whisky its unique place in the drinks world, and this week, we'll hear from two authors of new books on the stories and history of whisky. Gavin Smith's "Stillhouse Stories &  Tunroom Tales" shares the stories of current and retired whisky makers in Scotland, while Fred Minnick looks at the history of women in whisky in his new book "Whiskey Women: The Untold Story of how Women Saved Bourbon, Scotch, & Irish Whiskey".  In the news, The Famous Grouse tests flavored versions in Sweden, The Tweeddale Blend arrives in Canada, Kentucky officials approve tax incentives for two distillery projects, and UK regulators are said to be weighing in on Diageo's acquisition of India's United Spirits.
Links:
Just-Drinks.com
|
The Famous Grouse
|
Dewar's
|
Scotch Whisky Association
|
Maker's Mark
 |
Diageo
|
United Spirits
  |
The Tweeddale Blend
|
The Glenrothes
|
Glenmorangie
|
Mitchell Library
---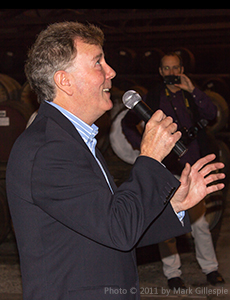 The annual Islay Festival of Malt & Music gets underway this weekend, and they'll be celebrating more than just whisky on Islay this week. Bruichladdich's Jim McEwan, a native Ileach, is celebrating his 50th anniversary in the whisky business this week, and scotched the rumors that he might announce his retirement during the Feis in this week's WhiskyCast In-Depth interview. He'll also share some of his memories, as well as a life lesson his own mentor taught him many years ago when he was an apprentice cooper at Bowmore. In the news, Buffalo Trace is warning of a Bourbon shortage, we'll check on new whiskies from anCnoc, The Glenrothes, and a couple of Islay Festival bottlings, and honor another 50-year whisky veteran who's retiring this week.
Links:
Bruichladdich
|
Buffalo Trace
|
The Glenrothes
|
English Whisky Company
|
Master of Malt
|
Caol Ila
|
Lagavulin
|
McTear's
|
Tennants 
---
Gordon & MacPhail has released thousands of single cask bottlings over the years, including the two oldest whiskies ever bottled: 70-year-old casks of Mortlach and Glenlivet single malts. Now, the family-owned company is reviving its "Rare Old" series of single malts with a series of new releases. Many of those new releases are from distilleries that closed 30 years ago this year during one of the industry's biggest cutbacks in distilling capacity. We'll discuss those distilleries and whether a new "whisky loch" is filling up with Gordon & MacPhail's Michael Urquhart in this week's WhiskyCast In-Depth. In the news, another Indian distillery expands its single malt lineup, Miltonduff Distillery gets a turn in the spotlight, and more new distilleries are coming to Northern Ireland. This week's tasting notes include Ardbeg's new Ardbog, The Glenlivet's new Alpha single malt, and Forty Creek's upcoming Heart of Gold Canadian whisky.
Links:
Gordon & MacPhail
|
Paul John
|
Jura
|
Ballantine's
|
Spencerfield Spirits
|
Woodford Reserve
---