December 16, 2016 – Ten years ago, when Taiwanese industrialist Y.T. Lee turned the handle on the spirit safe for the first time at King Car Group's new Kavalan Distillery in Taiwan, he and his family pledged to become one of the world's leading single malt whisky distillers over time. A sign at the distillery in Yilan can be translated to "we are here for a 100-year distillery project." Now, the next phase in that project is complete with the commissioning of an entire second distillery at the King Car campus in Yilan last week, doubling Kavalan's annual production capacity to 9 million liters of alcohol. That would rank Kavalan ninth on the list of the largest malt whisky distilleries, according to the 2017 Malt Whisky Yearbook.*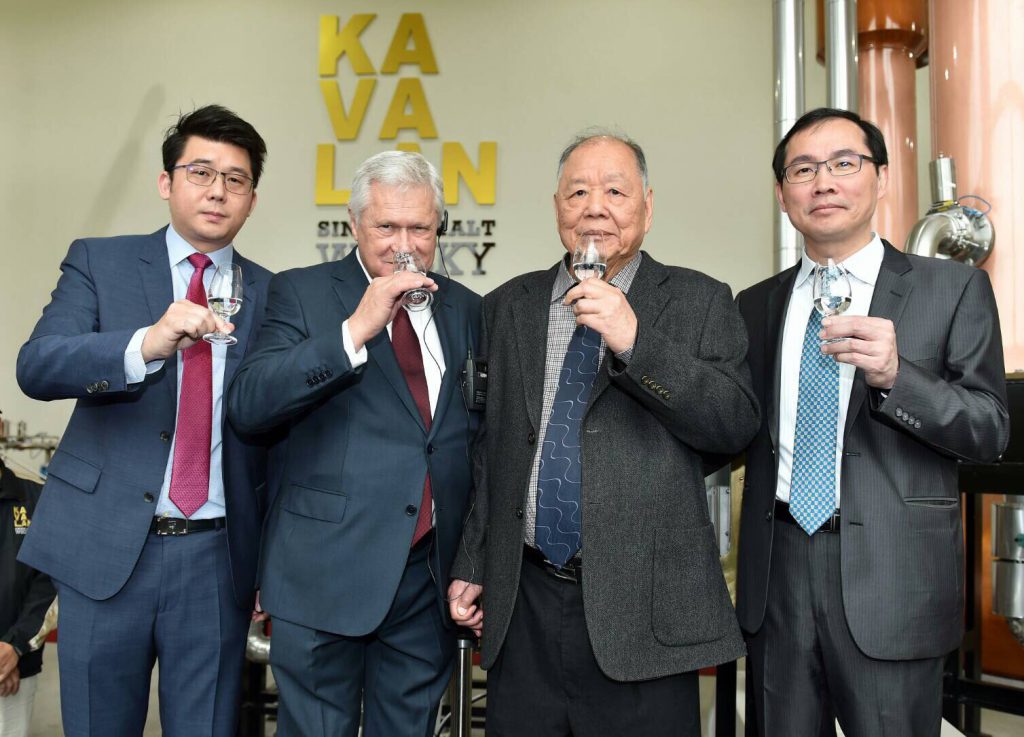 According to Kavalan distillery manager and master blender Ian Chang, the decision to expand the distillery came three years ago as King Car's whiskies became more widely exported to North America and other markets. "I knew that we had to expand, but I didn't expect the management to do it so fast…Mr. Lee junior (T.T. Lee, King Car CEO), when he talked to Mr. Lee senior (King Car Group chairman T.T. Lee) about expansion, the two of them decided that we should go ahead…in order for the future, we need to prepare," he said in a Skype interview. Kavalan and King Car whiskies are now sold in 40 countries, including most of Europe, North America, Southeast Asia, Australia, and New Zealand, with Russia becoming the newest export market for Kavalan this year.
The expansion brings Kavalan to a total of 20 pot stills, all constructed in Scotland by Forsyths. In addition to the distilling expansion, a third five-story maturation warehouse is under construction and expected to be completed in 2017.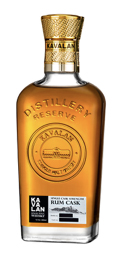 The tenth anniversary and expansion have also been commemorated with the release of Kavalan's first whisky matured in Rum casks. Kavalan Solist Rum Cask was matured in casks sourced by consultant Dr. Jim Swan from Nicaragua's Flor de Caña Rum distillery, and is available exclusively at the distillery's visitors center for $NT 1,600 ($50 USD). 
The commissioning ceremony came just days before the announcement that a Kavalan whisky won overall honors in the Malt Maniacs Awards for the third consecutive year. The distillery's Solist single cask bottling for Taiwan's Drink Fun tied with another Solist single cask bottled for Red on Tree in Taipei for the highest average score among the judges, while Kavalan bottlings won six of the eleven gold medals awarded. Chang described himself as "thrilled and honored" to have placed so well in the annual competition.
Four of Kavalan's gold medal winners were matured in ex-Sherry casks, with one in Virgin Oak and another in an ex-Port cask. Chang attributes the distillery's overall success with Sherry casks to a strict wood policy imposed by the Lee family. "Every year, Dr. Jim Swan and I always fly to Spain to visit our suppliers to make sure that we will have enough quantity and also the right quality for the future…we nose every single cask to make sure that the quality is right with no off notes and so on," he said.
For a look at the original Kavalan Distillery, please watch our 2011 WhiskyCast HD episode from Taiwan.
*Editor's note: The Malt Whisky Yearbook's list of malt whisky distilleries ranked by annual production does not include distilleries located outside of Scotland, though none are known to exceed Kavalan's capacity. In addition, it does not include distilleries around the world that produce other styles of whisky. This story has been edited to clarify that Russia is Kavalan's newest export market instead of its fastest-growing. 
Links: Kavalan | Malt Maniacs Awards