This week, we'll tell you about two upcoming opportunities to taste rare whiskies in Scotland and Kentucky. David Faughn and...
Read More
No Trademark Tussle Over Plans for "Urban Bourbon" Ice Cream
Read Post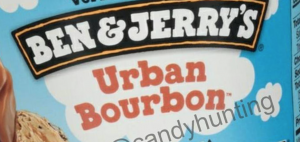 January 13, 2017 – Tourism promoters in Louisville, Kentucky have no problems with reported plans for a new Bourbon-flavored Ben...
Read More
April 28, 2014 – Louisville leaders are hoping to capitalize on the boom in Bourbon sales worldwide by adding new...
Read More
Parker Beam surprised everyone the other night at the Kentucky Bourbon Festival in Bardstown. He wasn't expected to attend the...
Read More
The whisky world gathers every November for Malt Advocate's WhiskyFest in New York. The 12th annual edition featured new whiskies...
Read More
Last week, Scotland…this week, Kentucky! We'll look at plenty of vacation options in and around Louisville in the heart of...
Read More