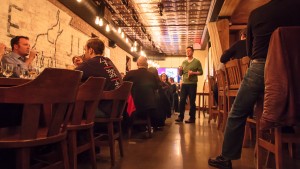 Being a brand ambassador for a major whisky brand sounds like a lot of fun…and it is, but it's also...
Read More
The most secure jobs in the whisky business may be the coppersmiths at Forsyth's of Rothes in Scotland, since almost...
Read More
When Kentucky was still a wilderness in Colonial days, Pennsylvania was a hotbed of whiskey distilling. Back then, the Keystone...
Read More
This month, we're tasting whiskies with the "Lounge Lizards" at Karl Kadar's home in Newark, Delaware. In addition to Karl,...
Read More