Scotch Whisky Puts Out the Welcome Mat…Slowly (Episode 828: July 19, 2020)
Read Post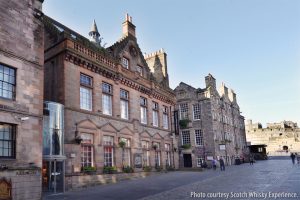 Tourism has become a major part of the Scotch Whisky industry, with two million people visiting distilleries in both 2018...
Read More
There have been many more questions than answers about Diageo's new Orphan Barrel range of whiskies…until now. Diageo's Ewan Morgan...
Read More
February 11, 2014 – India's Supreme Court has delayed hearings until April on an appeal from Diageo and United Spirits...
Read More
Whisky's brand ambassadors roam the world, racking up tens or hundreds of thousands of frequent flier miles every year and...
Read More
January 28, 2014 – Sahara Force India, the Formula One team led by Vijay Mallya, made its 2014 pre-season testing...
Read More
Colin Scott is celebrating two anniversaries — his 40th anniversary in the whisky business and 25th anniversary as the Master...
Read More
More coverage of the Victoria Whisky Festival in this bonus edition of WhiskyCast, with details on new and upcoming releases...
Read More
The classic Irish pub is becoming an endangered species, thanks to a combination of progress and the economy. There are...
Read More