10 Years of Making Rye Whiskey at George Washington's Distillery
Read Post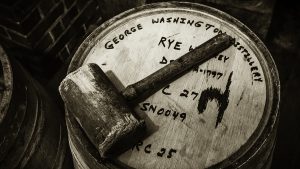 George Washington's original whiskey distillery at his Mount Vernon estate in Virginia operated from 1797 until shortly after his death...
Read More
July 15, 2013 – Kentucky's Bourbon distillers may compete with each other to see who can sell the most whiskey,...
Read More
This week…the winner of the "Pick the Interview" poll on the WhiskyCast Facebook page! We'll hear from Fred Laing of...
Read More
Night and Day, Positive and Negative, Black and White. There are opposites all around us, which means that if there...
Read More