April 24, 2014 – With the Kentucky Derby coming up soon, Beam's master mixologist Bobby "Bobby G" Gleason created this...
Read More
Duncan Taylor's Euan Shand is in the middle of what he calls the company's busiest year in its 75-year history....
Read More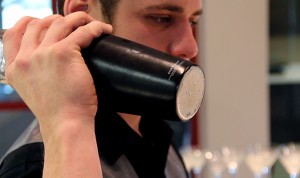 Visit any cocktail bar, and you're certain to hear the sound of a bartender shaking a drink over ice. It...
Read More
In Part 2 of our series on Irish Whiskeys, we'll hear from Bushmills master distiller Colum Egan. Colum was under...
Read More
You may want to introduce your non-whisky drinking friends to the "water of life" during the holidays, but sometimes it...
Read More