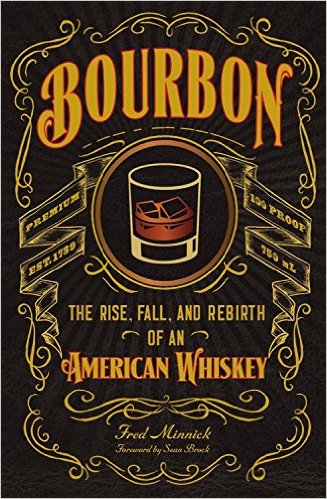 Bourbon's history is as murky as a fermenter full of mash, and questions about the origins of Bourbon have led to more than a few arguments over the years. Now, author Fred Minnick is wading right into the middle of those debates with his latest book, "Bourbon: The Rise, Fall, and Rebirth of an American Whiskey." He's researched everything from Bourbon's early days to the role slavery played in its development and why the Bourbon industry crashed in the 70's and 80's in the face of competition from vodka, rum, and other spirits, and you can hear our conversation with Fred Minnick on WhiskyCast In-Depth.
In the news, the Scotch Whisky Association is betting on one final appeal in its bid to block Scotland's minimum unit pricing plan for alcohol sales, while US Surgeon General Dr. Vivek Murthy's new report on substance abuse calls for higher alcohol taxes to reduce consumption. For those who can afford a $5,000 bottle of Bourbon, Michter's figures no amount of taxes will make any difference in sales of its new Celebration Sour Mash, and that's just one of the new whiskies we'll have details on. Finally, why are some Manhattans great and others made with the same ingredients…not so great? We'll try to help a listener solve her problem with bad bartending.
Links:
FredMinnick.com
 |
Scotch Whisky Association
|
Office of the Surgeon General
|
Distilled Spirits Council
 |
House Spirits
|
Jewish Whisky Company
|
Michter's
|
Old Potrero
|
Douglas Laing & Co.
|
Walsh Whiskey Distillery
|
Classic Malts
 |
Diageo
|
National Museum of Scotland