February 17, 2016 – While coming too late for Valentine's Day gifting to the passionate whisky lover, there have been...
Read More
May 21, 2013 – Scottish illustrator Peter Arkle's third single malt in his collaboration with anCnoc features another aspect of...
Read More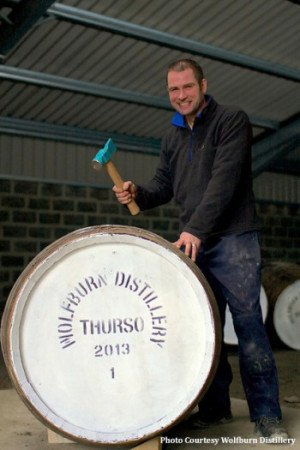 It's hard to keep things quiet in the close-knit Scotch Whisky industry, but that's exactly what the owners of the...
Read More
An Cnoc is adding a new 22-year-old expression to its core range of Highland Single Malts distilled at Knockdhu Distillery...
Read More
This weekend, I'm in Bardstown for the annual Kentucky Bourbon Festival. There's a legitimate claim that this could be the...
Read More
Crown Royal master blender Andrew Mackay didn't have to look far when it came time to create a successor to...
Read More
1964 was an iconic year at Scotland's Bowmore Distillery, though that fact wouldn't be known for decades. The casks laid...
Read More
Dave Pickerell left Maker's Mark as Master Distiller four years ago, and since then, he's been one of the leaders...
Read More
Time to shatter some long-cherished myths and legends about Bourbon, and Michael Veach will serve as our myth-buster this week....
Read More