November 5, 2015 – With the holidays approaching, whisky makers are stepping up their releases to take advantage of the busiest period of the year for whisky sales. Here's a rundown of what's been announced so far this week: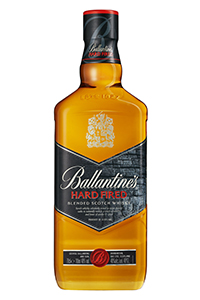 Ballantine's: The Chivas Brothers brand is releasing Ballantine's Hard Fired this month in France and Poland, with a global release planned in March. The whisky was created by master blender Sandy Hyslop using a special blend finished in "hard-fired" American Oak casks that received a second charring at a Scottish cooperage. Hyslop debuted the the whisky during a Tuesday night party at London's Hixter restaurant.
Hard Fired is bottled at 40% ABV. Pricing will vary by market, and no details have been released on pricing for the French and Polish markets.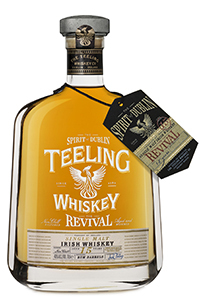 Teeling Whiskey Company: The Dublin-based Teeling brothers are releasing Revival, a 15-year-old Irish single malt distilled at Cooley in 1999 and matured in ex-Rum casks, to celebrate the opening of their new distillery in Dublin earlier this year. 15,000 bottles will be available at a recommended retail price of €100 ($109 USD) through the distillery's gift shop, along with the Celtic Whiskey Shop, Dublin Airport's Irish Whiskey Collection shop, and other Irish retailers. The whiskey will eventually be available in the UK, France, Germany, Belgium, Holland, Australia, and other export markets as part of Teeling's updated Vintage Reserve Collection, which will include future releases of 24 and 33-year-old Irish single malts.
Angel's Envy: The Louisville-based brand is releasing its annual cask-strength edition of Angel's Envy, with just 7,500 bottles of the Port-finished Bourbon to be available in select US markets. This year's version is bottled at 63.95% ABV, and will carry a recommended retail price of $169.99.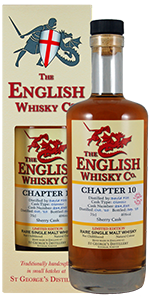 English Whisky Company: The Norfolk distillery is bringing back Chapter 10, its Oloroso Sherry-matured single malt that first appeared in 2009.
Managing Director Andrew Nelstrop explained the long period between bottlings on a small supply of Oloroso casks. "Chapter 10, when we first released it, was a terribly dry whisky…really traditional old-fashioned whisky, and so when we looked to do it again, a lot of the casks just didn't produce the same level of whisky, the same sort of finish…we have been waiting and looking and eventually, we have found a cask that we think is similar to the original Chapter 10."
The whisky is being released today (November 5) through the distillery's web site with two versions available: 120 bottles at 58.7% ABV, and 500 bottles at 46% ABV. The cask-strength version will have a recommended retail price of £74.99 ($114.50 USD), while the 46% version will sell for £49.99 ($76.25 USD).
The Last Drop: James Espey and Tom Jago have come up with one more rare cask of single malt Scotch to release under their Last Drop label – a 1967 Glen Garioch distilled at the peak of the distillery's production of peated malts and matured in a remade ex-Bourbon hogshead cask. 118 bottles will be available, with no pricing specified.
Paul John: The Goa-based Indian distiller is releasing Paul John Bold, a peated single malt using peat imported from Islay and used to dry barley grown in northern India near the Himalayas. The whisky is four years old, matured in ex-Bourbon casks, and will be available initially in Europe with a recommended retail price of £45 ($69 USD). In addition, WhiskyCast has learned that Paul John's single malts are expected to be available in the United States for the first time by the end of this year. The distiller and its US importer have received TTB label approvals for their four main expressions after several months of delays, and are finalizing distribution deals now. The Paul John Bold is expected to join the US range in mid-2016.
Loch Lomond Group: On the heels of unveiling new expressions from Glen Scotia and Inchmurrin, the company's new owners have signed a new distribution deal with Gordon & MacPhail covering the UK for both brands. The deal covers the Glen Scotia Double Cask, 15 Years Old, and Victoriana single malts, along with the Inchmurrin 12,  18, and Madeira Wood Finish malts.
Links: Ballantine's | Teeling Whiskey Company | Angel's Envy | English Whisky Company | Last Drop Distillers | Paul John | Loch Lomond Group | Gordon & MacPhail