Stories
Whisky is a passion to explore. From the history of the spirit to the evolution of the industry, the story of whisky helps fuel that passion. Often, it's easy to forget that whisky is also a global multibillion dollar industry. The stories of whisky — from news and new releases to in-depth inquires and what goes on behind the label — blend together to help us appreciate the spirit of whisky.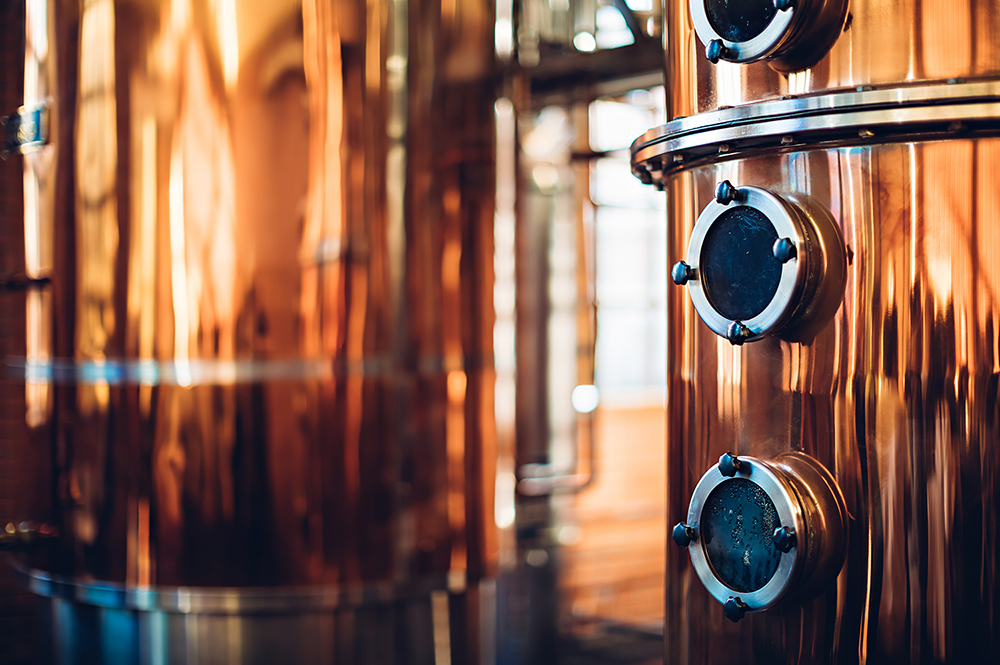 Jim Beam Returns to Indianapolis 500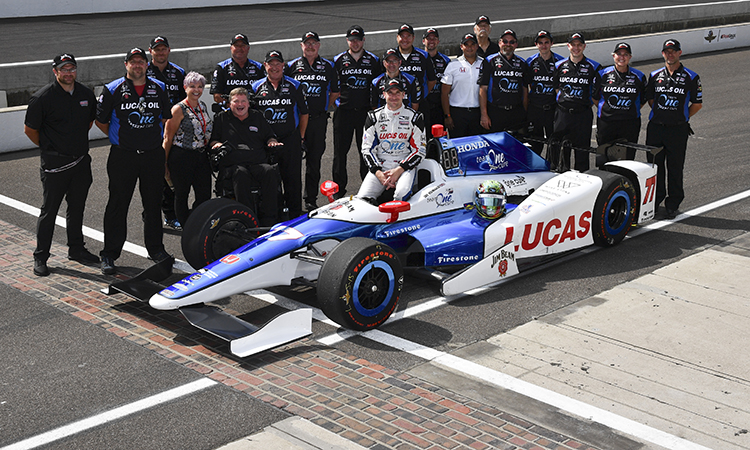 May 25, 2017 – When Jay Howard takes the green flag Sunday in his Honda-powered #77 Schmidt-Peterson Motorsports IndyCar for the Indianapolis 500, it will mark a rare occasion for fans of whisky and motorsports. After almost a decade away from the "Greatest Spectacle in Racing," Jim Beam is back as an associate sponsor on Howard's Team One Cure/Tony Stewart Foundation/Lucas Oil car. With Johnnie Walker on board two-time F1 World Champion Fernando Alonso's car, this will be the first time that both the world's top-selling Bourbon and Scotch Whisky have faced off as sponsors at the Indianapolis Motor Speedway. The deal is for Howard's car only, and does not extend to the other SPM cars driven by James Hinchcliffe and Mikhail Aleshin.
"To join a distinguished list of drivers who have had the opportunity to be associated with a brand like Jim Beam is really special to me," Howard said in a news release. "Our 2017 program continues to grow daily and bringing in big brands is really fundamental to the longevity of this effort with the Tony Stewart Foundation. This first year is simply definitely the start to a greater initiative, and I'm thrilled to welcome everyone from Beam Suntory to this family." The British native first competed in the 500 in 2011, and his return to the Speedway was engineered by the Tony Stewart Foundation as a way to raise awareness for "Team One Cure" and the "comparative oncology" cancer research program at Colorado State University. Doctors and veterinarians at CSU are studying potential links between cancer treatments for pets and those for humans.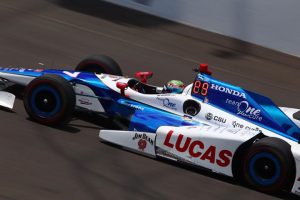 While Johnnie Walker has not sponsored a car in the 500 before, Jim Beam's logo was a familiar sight at the Speedway between 2003 and 2008, when it sponsored cars for Andretti Green Racing. In 2005, Beam was one of the two primary sponsors on Dan Wheldon's winning car along with Klein Tools. The following year, Michael Andretti came out of retirement to carry the Jim Beam colors in the 2006 500, finishing third behind his 19-year-old son Marco and winner Sam Hornish, Jr.
Marco Andretti had replaced Wheldon following his move to Target Chip Ganassi Racing, and one of the reasons behind his father's decision to race in the 500 was the need to shuffle sponsorships around the team because of Marco's age. The team placed Beam's Canadian Club sponsorship on Dario Franchitti's car for the 500, while Michael Andretti's car carried the Jim Beam sponsorship. That move led to the last Indianapolis 500 victory for a whisky-sponsored car in 2007 when Franchitti won the rain-shortened race in his Canadian Club-sponsored car.
In addition to the Andretti Green program, Jim Beam also sponsored Team Penske's cars in 2008, but withdrew from IndyCar at the end of that season. The Bourbon brand also sponsored Robby Gordon's NASCAR team until 2009, when it largely withdrew from North American motorsports. However, Beam was a major supporter of the V8 Supercars series in Australia between 2007 and 2012 with Dick Johnson Racing.
Whisky brand sponsorships have been relatively rare at the Indianapolis 500, and were banned for many years. Those bans were relaxed for IndyCar starting in 2003 with Beam's Andretti Green deal, and a year later, NASCAR followed suit and began allowing liquor sponsorships, though beer brands had never been under a similar restriction. The sponsorships have generally been used in conjunction with responsible use programs.
Links: Jim Beam | Schmidt Peterson Motorsports | Tony Stewart Foundation | Indianapolis Motor Speedway