Stories
Whisky is a passion to explore. From the history of the spirit to the evolution of the industry, the story of whisky helps fuel that passion. Often, it's easy to forget that whisky is also a global multibillion dollar industry. The stories of whisky — from news and new releases to in-depth inquires and what goes on behind the label — blend together to help us appreciate the spirit of whisky.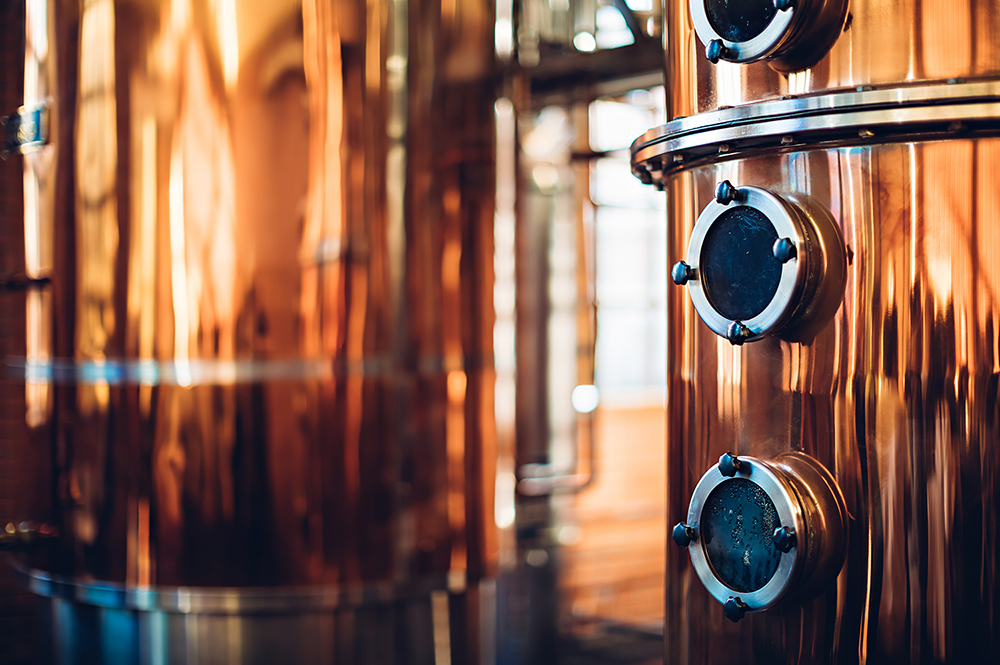 Heaven Hill Challenges Heaven's Door in Court Over Trademark Infringement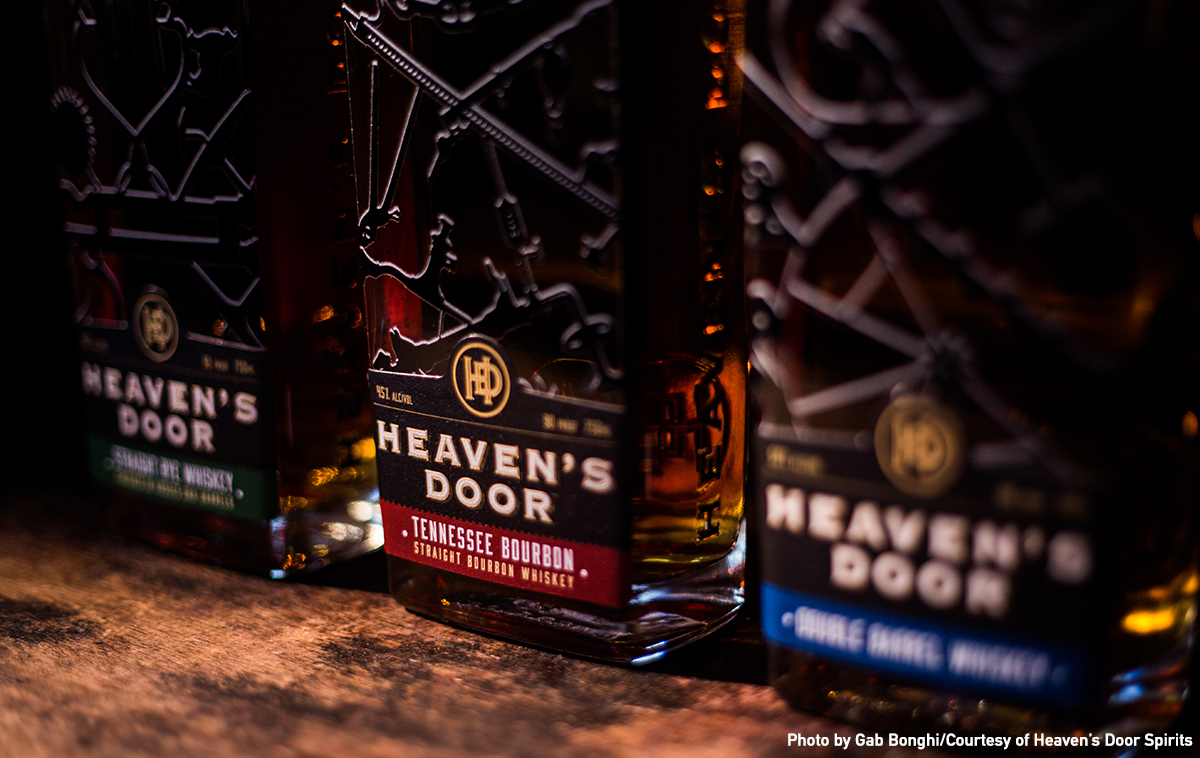 August 22, 2018 – Forget all the puns about "knock, knock, knockin' on the courthouse door" and other Bob Dylan-related jokes about a legal "shelter from the storm." Dylan and his partners in Heaven's Door Spirits are facing a trademark infringement lawsuit from Heaven Hill Distilleries over the branding of their Heaven's Door whiskies that went on sale in May. The lawsuit filed last Friday in U.S. District Court in Louisville asks for a preliminary injunction barring the distribution or sale of Heaven's Door whiskies until the lawsuit is resolved, based on Heaven Hill's claim that the new brand is creating consumer confusion with its Heaven Hill whiskies.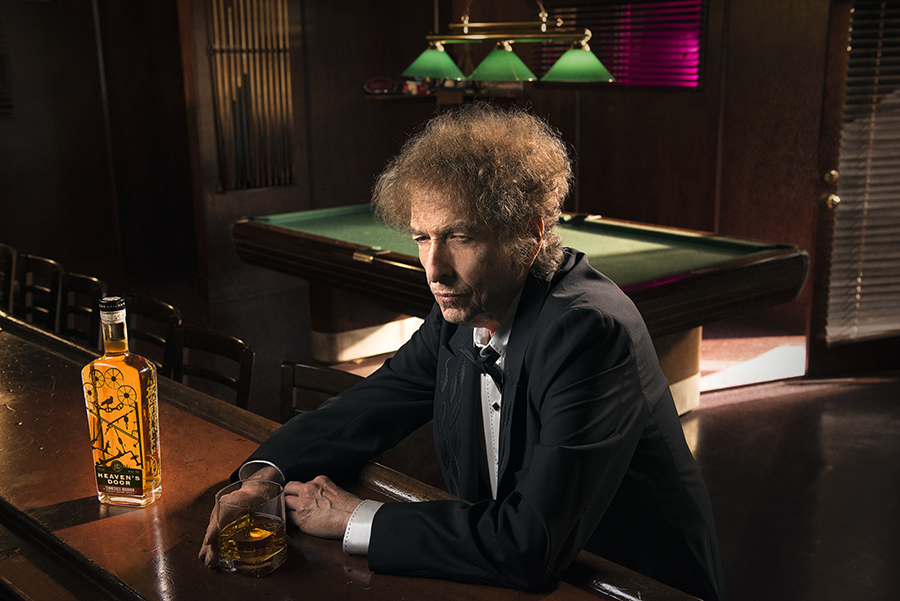 Heaven's Door Spirits is a partnership between the legendary singer-songwriter and entrepreneur Marc Bushala, who was one of the founders of Angel's Envy Bourbon along with longtime master distiller Lincoln Henderson. The brand was sold to Bacardi for around $150 million in 2015, and Bushala has been building up stocks of aged whiskies since then with plans to launch a new whisky brand – which he did with Dylan and Heaven's Door.
While Heaven Hill spokesmen declined to comment on pending litigation, Heaven's Door Spirits issued this statement Monday evening.
"Heaven's Door Spirits, LLC has developed an award winning collection of handcrafted, American whiskies developed in partnership with legendary singer, songwriter and visual artist, Bob Dylan.  Each bottle of "HEAVEN'S DOOR" not only references the world famous song,"Knockin' on Heaven's Door", written by Nobel Prize laureate Bob Dylan, but also showcases images of his unique iron metalworks designed and made by Mr. Dylan. The Company's trademark applications were examined and approved by the U.S. Patent and Trademark Office for the "Heaven's Door" name and stylized versions of its name. Heaven's Door Spirits, LLC has recently been named in a complaint alleging trademark infringement, trade name infringement and unfair competition by Heaven Hill Distilleries, Inc., which is believed to be the owner of the "HEAVEN HILL" trademark.  Heaven's Door Spirits, LLC finds the allegations to be completely without merit and intends to vigorously defend itself and its HEAVEN'S DOOR brand."
However, Bushala addressed the potential for a trademark dispute with Heaven Hill in a telephone interview with WhiskyCast's Mark Gillespie on May 4. That portion of the interview was edited out of the May 6 episode of WhiskyCast for time constraints, but Bushala maintained there would be no infringement.
"There are other products in the alcohol beverage space that use the word 'heaven" – it's not something that one can trademark, so it's a bit of a stretch to say that any company can own that mark," Bushala said.
Listen to an excerpt of the May 4 interview with Marc Bushala:
According to the lawsuit, Heaven Hill sent a "cease and desist" letter to Bushala's company in April threatening legal action, but Heaven's Door Spirits responded by saying it had no plans to change the branding.
No date has been set for a hearing in the case. In civil cases filed in U.S. federal courts, defendants generally have 21 days to respond to the initial filing of a lawsuit by a plaintiff. In addition, Heaven's Door has 21 days to respond to the motion for a preliminary injunction.
This story will be updated with additional information as necessary.
The Heaven Hill complaint is available to download from our web site. As with all civil lawsuits, please remember that court filings only tell one side's version of a case, and should not be considered proven until litigated at trial.
Editor's note: Heaven Hill Distillery is a sponsor of WhiskyCast, but our editorial policydictates that sponsors have no influence or control over editorial content. This story has been updated to include a link to the Heaven Hill lawsuit as filed with the U.S. District Court in Louisville and also correct the time period defendants have to respond to an initial filing.
Links: Heaven Hill| Heaven's Door Spirits