Stories
Whisky is a passion to explore. From the history of the spirit to the evolution of the industry, the story of whisky helps fuel that passion. Often, it's easy to forget that whisky is also a global multibillion dollar industry. The stories of whisky — from news and new releases to in-depth inquires and what goes on behind the label — blend together to help us appreciate the spirit of whisky.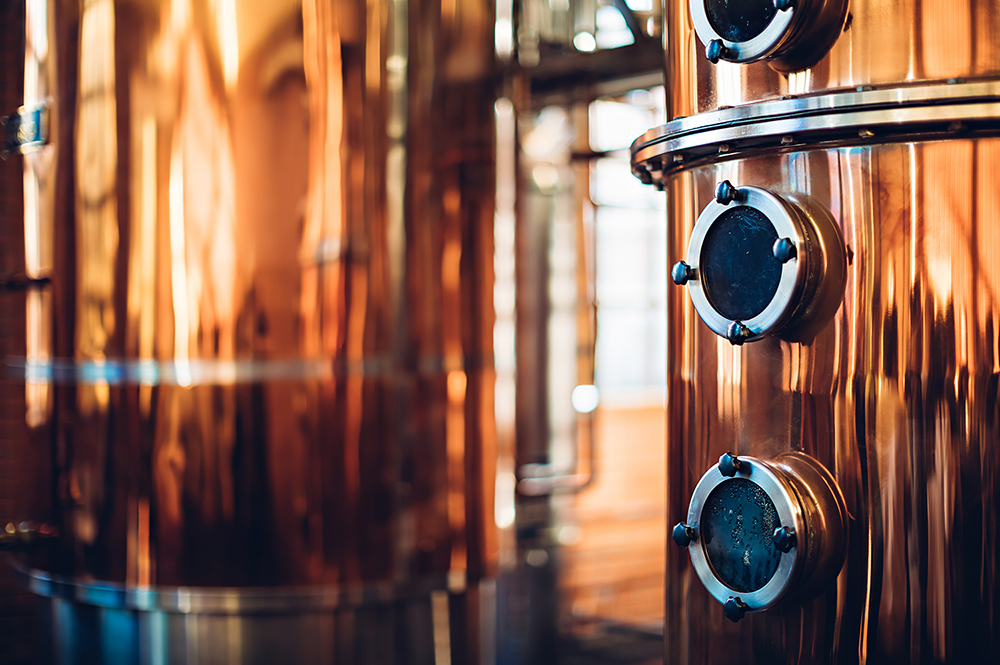 Hard Rock to Hard Liquor as Metallica Plans to Enter Whiskey Business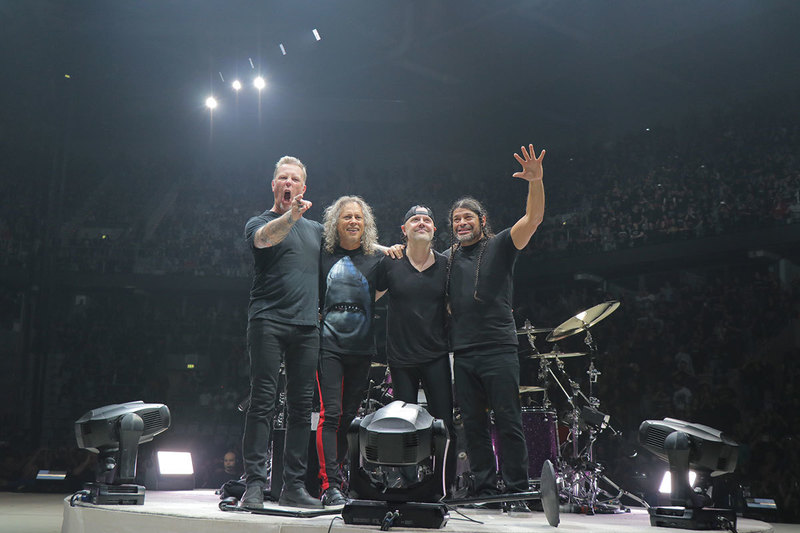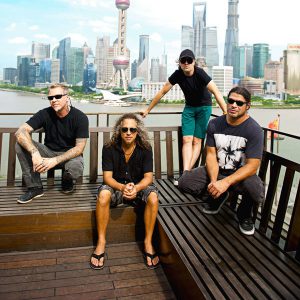 March 3, 2018 – Musicians and whiskey have always been a natural combination, and as more musicians leverage their personal brands with investments in the whiskey industry, there's word that the members of the legendary rock band Metallica are joining in that trend. Veteran distiller Dave Pickerell disclosed the news exclusively to WhiskyCast that he's working with the band on not only a Metallica-themed whiskey, but there are also plans to invest in a distillery as well.
"I can just say that we're going to make a killer whiskey product, and probably build a little distillery someplace as well…putting all the logistics together and crashing just as hard as we can," the former Maker's Mark master distiller said in an interview for Episode 682 of WhiskyCast during the Go Whisk(e)y Weekend at Julio's Liquors in Westborough, Massachusetts. Pickerell had only just been given permission to disclose the plans, while representatives for Metallica have not responded to emails seeking confirmation.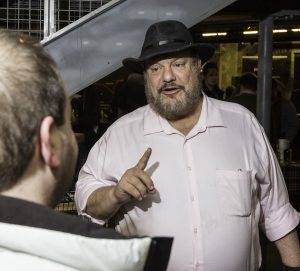 According to Pickerell, the distillery could be located in the band's hometown of San Francisco, but sites in Louisville, Kentucky and Nashville, Tennessee are also being considered.  "San Francisco (is) the home of Metallica, Louisville (is) the home of Bourbon, and Nashville (is) the home of music, so one of those three seems to make sense," Pickerell said. "I'm voting for San Francisco and the Bay Area if nothing falls apart."
Metallica is one of rock music's iconic bands, and was inducted into the Rock & Roll Hall of Fame in 2009. The band unveiled its schedule for a 2018 concert tour this week, and after WhiskyCast posted the news on social media, reaction from Metallica fans was enthusiastic:


Metallica is known for performing "Whiskey in a Jar" on stage, and some of the band's fans worked puns around that song into their reactions – along with other puns.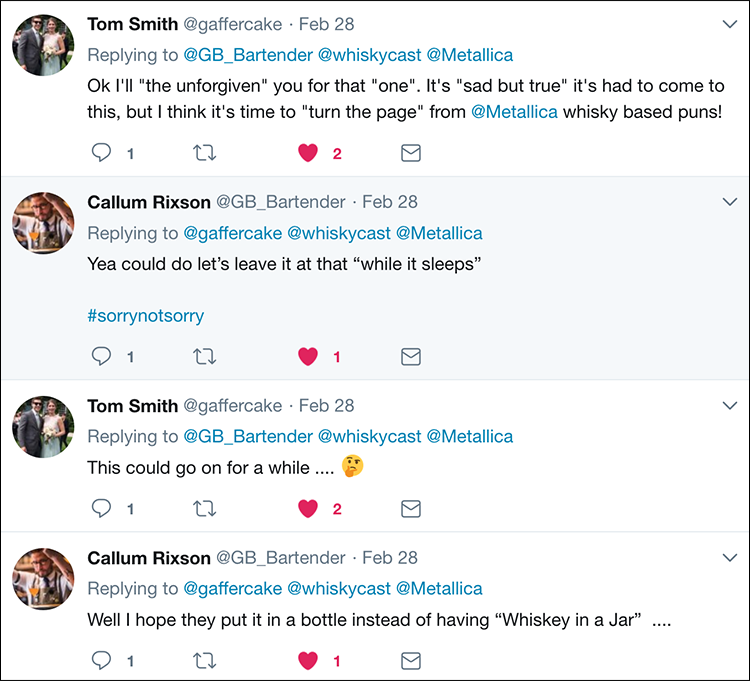 "We're excited that a band at their level can really turn a fringe drinker into a full-time whiskey drinker," longtime concert promoter and music industry executive Danny Wimmer said. "With their platform, they have a huge reach…I think it's going to be exciting for the whiskey business," he said. Wimmer produces the Bourbon & Beyond whiskey and music festival, which will be held for the second year at Louisville's Champions Park this September.
Once the whiskey is released, Metallica will join a growing roster of musicians with ownership stakes or licensing agreements with American Whiskey brands. Country music's John Rich has a stake in the Redneck Riviera whiskey brand in collaboration with Oregon's Eastside Distilling, while Jake Owen is an investor in Beach Whiskey, Darius Rucker is a partner in Backstage Whiskey, and the Florida Georgia Line duo of Tyler Hubbard and Brian Kelley are partners with Proximo Spirits in the Old Camp whiskey brand. On the rock charts, the Flaming Lips teamed up with FEW Spirits to release Brainville Rye Whiskey in 2016.
Links: Metallica | Bourbon & Beyond | Redneck Riviera Whiskey | Backstage Whiskey | Old Camp Whiskey | FEW Spirits