Stories
Whisky is a passion to explore. From the history of the spirit to the evolution of the industry, the story of whisky helps fuel that passion. Often, it's easy to forget that whisky is also a global multibillion dollar industry. The stories of whisky — from news and new releases to in-depth inquires and what goes on behind the label — blend together to help us appreciate the spirit of whisky.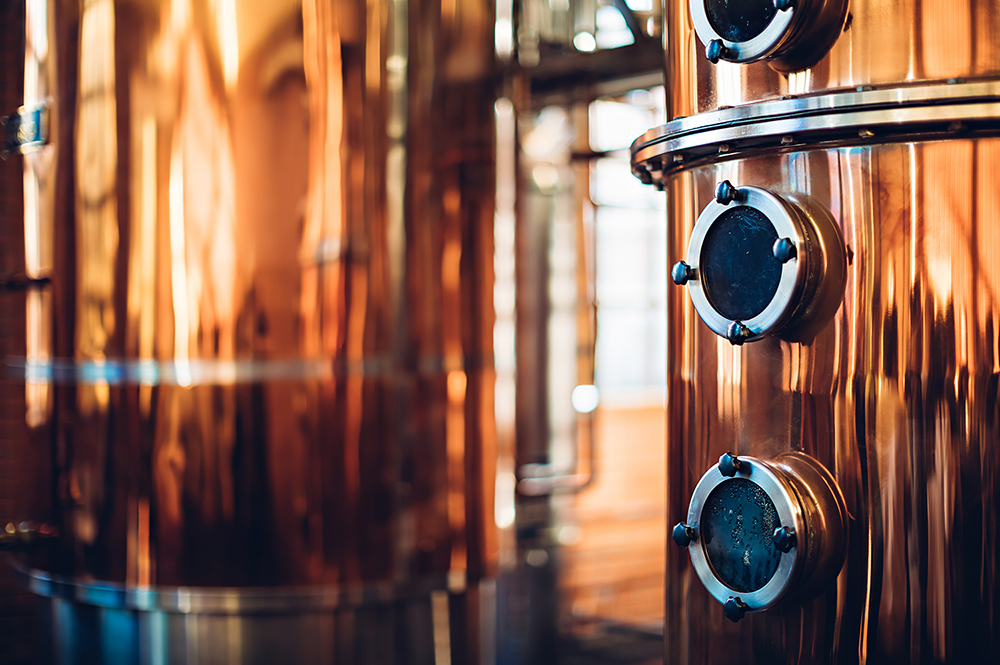 Douglas Laing To Build Glasgow Distillery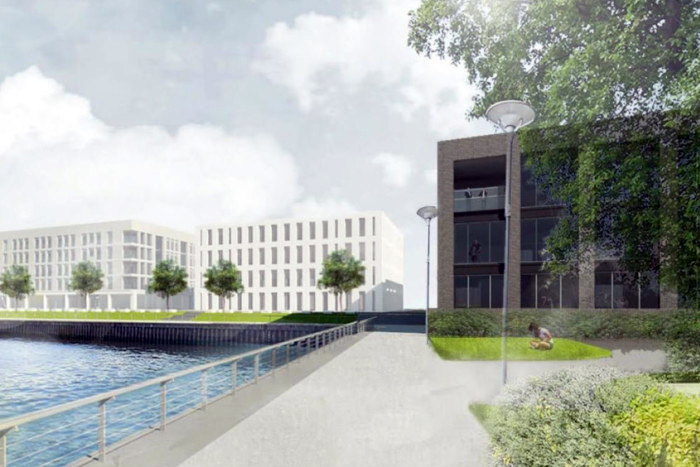 July 31, 2017 – Douglas Laing & Co. will celebrate its 70th anniversary in 2018, and the family-owned Scotch Whisky blender and independent bottler hopes to be able to add the word "distiller" to its resume by the end of 2018. Fred Laing, the son of company founder Fred Douglas Laing, and his daughter Cara have unveiled plans for a new $14.1 million (USD) distillery and company headquarters on Pacific Quay along the River Clyde.
"It's not been any secret for a long time we've had aspirations of becoming a distiller," Cara Laing said in a telephone interview for this week's WhiskyCast. "Left to our own devices, we would have quietly gone about our business behind the scenes making this all happen," she said. However, the Scottish Government mooted that plan Friday when it announced that Douglas Laing had received a $1.13 million (USD) grant for the project through the Food Processing, Marketing, and Co-Operation Program.  "Given we had the support of the Scottish Government, we decided we should announce it at the time the grants were being announced," Laing said. In addition to the distillery, the project will include a bottling hall, visitors center, bar, and bistro along with Douglas Laing's offices.
"We're outgrowing our very quaint Victorian townhouse that we're in just now," Laing said, noting that the project will bring the entire company into a single site. "I know from previous whisky experience it works well…when I was at Morrison Bowmore having head office and bottling within walking distance was a huge advantage." While most of Douglas Laing's extensive inventory of casks will continue to be stored off-site, Laing said the new facility will have a dedicated warehousing space for some of the company's rarest casks of whisky from Port Ellen, Macallan, and other distilleries.
Listen to Mark Gillespie's interview with Cara Laing:

The new distillery will supply single malt whisky for Douglas Laing's future needs, and will be bottled under a brand to be determined in the near future. Laing's "Remarkable Regional Malts" range of blended malts includes Scallywag (Speyside), Big Peat (Islay), Timorous Beastie (Highland), and The Epicurean (Lowland). As Glasgow is located in Scotland's Lowland whisky region, whisky from the new distillery could eventually be used in the blend for The Epicurean. However, Cara Laing emphasized that the distillery will only be part of the company's future.
"We want to remain an independent bottler with a focus on the likes of the Old Particular brand as well as our regional malts," she said. "We continue to aggressively fill (casks) with a number of the distillers across all Scotland's regions in order to maintain and aggressively grow those brands over the years."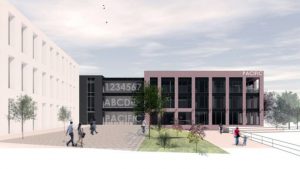 The new distillery is expected to be completed in late 2018, but likely not until after the other branch of the Laing family opens its own distillery. Brothers Fred and Stewart Laing split up their longtime partnership in 2013 and divided up Douglas Laing's brands, casks, and other assets, with Fred keeping the company name. Stewart took the bottling hall and used his share of the assets to form Hunter Laing and Co. with his sons Scott and Andrew. Construction began earlier this year on Hunter Laing's new Ardnahoe Distillery on Islay, with distilling expected to begin in mid-2018. Hunter Laing brought longtime Islay distiller and blender Jim McEwan on board as Ardnahoe's production manager, and Cara Laing said her side of the family will take a similar approach.
"We're aware we are not distillers, so we are seeking some external guidance on that front," Laing said, though she and her father have already decided on the kind of whisky they want to make. "Yes, it will be a Lowland, but it will have more of a chunky, meaty Speyside character…we'll focus on Sherry butt maturation, so not your archetypal light, elegant, grassy Lowlander in style – much more of a thick, oily mouthfeel with more of that Sherry character coming through."
The government's grant program also includes funding for another distillery project in Speyside on the site of the old Coleburn Distillery south of Elgin. Coleburn Investments Limited was awarded a grant of around $325,000 USD for construction and equipment to build a "boutique distillery." Brothers Dale and Mark Winchester have been trying to develop the site since 2004, and have submitted a series of proposals to local officials over the years, including one last autumn that would see some of the distillery's buildings converted into a luxury hotel. Coleburn opened in 1896, and was closed in 1985 by United Distillers (now Diageo) as one of the many distilleries shut down between 1983 and 1985 during the whisky recession of that period.
Links: Douglas Laing & Co. | Scottish Government | Hunter Laing & Co.