January 31, 2017 – Diageo is returning to the Irish Whiskey category, a little more than two years after it sold Bushmills to Mexico's Casa Cuervo in exchange for complete ownership of the Don Julio tequila brand and $408 million in cash. The world's largest liquor producer is creating a new Irish Whiskey brand from scratch and will invest €25 million ($27 million USD) to build a new distillery in the former Power Station at its St. James's Gate Guinness brewing complex in Dublin over the next three years. Assuming Diageo receives planning approval for the project on a timely basis, the company expects to begin production in the first half of 2019.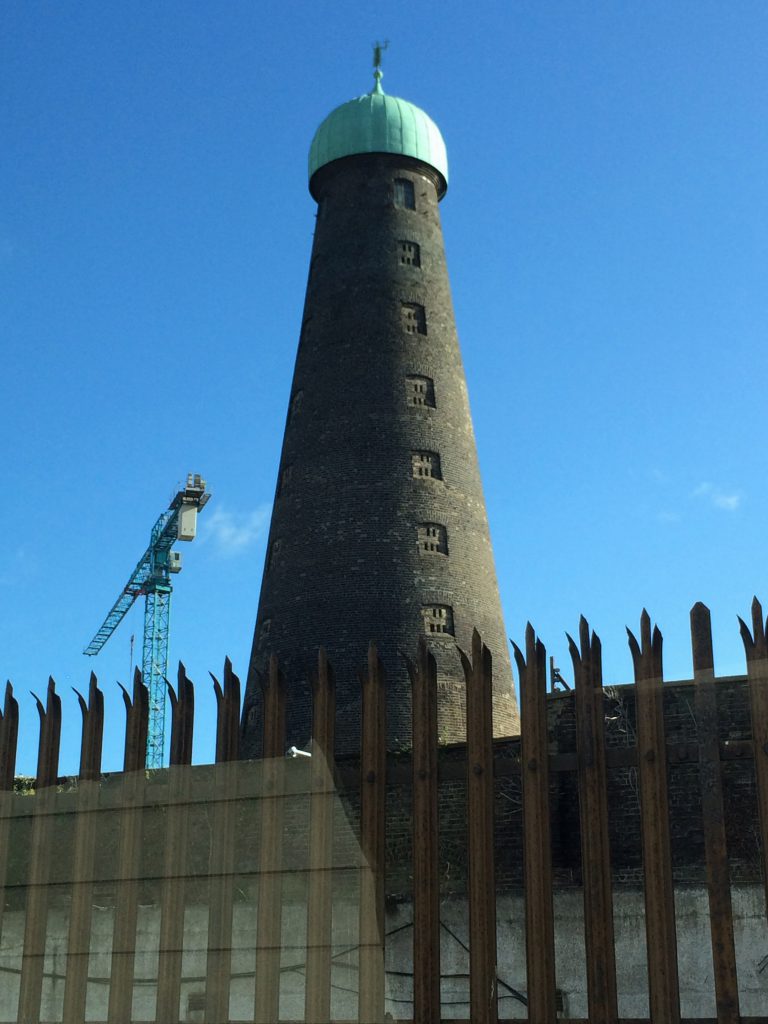 In a news release, Diageo announced the launch of Roe & Co., a new premium blended Irish Whiskey that will debut in Europe beginning in March. The brand gets its name from George Roe, one of the key figures in Irish Whiskey history. Roe's distillery was Ireland's largest at one time, and was located across the street from Diageo's Guinness brewery in Dublin. Parts of the old distillery are still standing today, though many of the original buildings have been demolished or converted to other uses. Distilling on that site dates back to at least 1757, when George Roe's father Peter acquired a distillery on the Thomas Street site, according to Irish Whiskey historian Fionnán O'Connor in his book A Glass Apart. George Roe later consolidated several smaller distilleries in Dublin's Liberties neighborhood into the 17-acre site of his main distillery. His sons later took over the distillery, which eventually closed in 1923 after Prohibition in the U.S. dried up much of the export market for Irish Whiskey. Ironically, Roe and his family were often at odds with Arthur Guinness over Ireland's "malt tax" on malted barley, which forced distillers to switch to unmalted barley, oats, and other grains for their whiskies.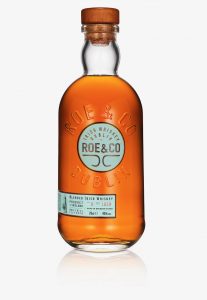 The revived Roe & Co. brand will use whiskey sourced from undisclosed distilleries in Ireland, and according to Diageo's statement, has been in development since December 2014, just a month after the Bushmills sale was announced. Earlier that year, Diageo CEO Ivan Menezes acknowledged to investment analysts that the company had failed to capitalize on the global growth in demand for Irish Whiskey with Bushmills, saying  "we have tried hard over the years to get this brand into growth, and we've struggled." 
Diageo Master Blender Caroline Martin led a team of blenders in creating more than 100 prototype blends for the Roe & Co. project, which will be part of the company's Reserve portfolio of spirits brands. Reserve Europe General Manager Tanya Clarke said in the Diageo statement that "we explored the demands of today's consumers for more premium drinking experiences and the desire of bartenders for an adaptable, flavourful whiskey that works in both traditional and new cocktails."
The new distillery is also likely to have a tourism element, with Diageo executives noting that it will complement the Guinness Storehouse experience at St. James's Gate, which is one of Ireland's most popular tourism destinations. Plans for that part of the project have not been announced, and are not expected to be available until closer to the distillery's expected opening in 2019.
WhiskyCast has requested interviews with Diageo executives to discuss the project, and this story will be updated with additional information as necessary.
Links: Diageo