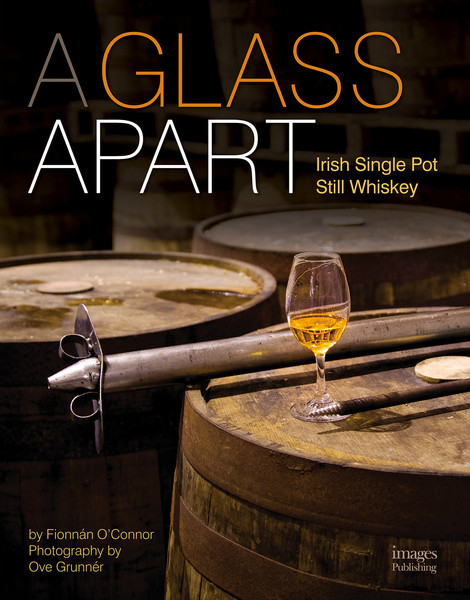 March 13, 2016 – While today's Irish Whiskies are known largely as smooth, mellow, triple-distilled drams, the sub-category known as "Single Pot Still" whiskies is enjoying a resurgence in interest. While triple-distilled as their more widely-available blended cousins, these whiskies are currently produced from a combination of malted and unmalted barley and use pot stills exclusively (blended Irish whiskies use a percentage of pot still whiskies with a much larger percentage of spirit from column stills). While the name "Single Pot Still" is a more recent term, so-called "Pure Pot Still" whiskies were the predominant style during the golden era of Irish Whiskey that ended a century ago with the combination of the Irish Civil War, World War II, and the advent of Prohibition in the United States.
Fionnán O'Connor is a postgraduate researcher at Dublin's Trinity College, and started looking into the history of Irish Whiskey while studying medieval history as an undergraduate. In late 2015, he published his first book, "A Glass Apart: Irish Single Pot Still Whiskey". While studying at the University of California Berkeley, he taught classes on whisky appreciation and worked as a brand ambassador for Bushmills, and now works as a historical consultant for Tullamore and several other Irish distilleries. He is also an active member of the Irish Whiskey Society.
Fionnán was one of the presenters during a recent Tullamore D.E.W.-sponsored press trip for a group of whisky writers and journalists, including WhiskyCast's Mark Gillespie. While traveling on a bus from Tullamore to Dublin, they had the chance to talk about the history of Irish Whiskey, along with some of the characters that helped grow – and tear apart – Ireland's national drink.
Editor's note: While this interview was conducted during a Tullamore D.E.W. press trip in which travel expenses were covered, full editorial control over the content of this story and our interview remains with WhiskyCast. 
Links: Irish Whiskey Society