May 24, 2018 – As thousands of whisky lovers descend on Islay for the annual Feis Ile, the Islay Festival of Malt & Music, Diageo's Lagavulin Distillery will likely be one of their early stops. Lagavulin traditionally hosts the first distillery day of the festival on its opening Saturday, but this will be the final open day for distillery manager Georgie Crawford. After the Feis ends next weekend, the native Ileach will step aside at Lagavulin and move a couple of miles down the road to Port Ellen, where she will become the project manager for Diageo's revival of the Port Ellen Distillery.
When we interviewed her 18 months ago, Crawford expressed a desire to become Lagavulin's longest-serving manager. "One of them had actually over 40 years of service, and so at my tasting we had (in 2016 for the distillery's 200th anniversary), 200 of us did the tasting together…one of them was the head of distillation and maturation for Diageo Scotland, so I maybe made a point about him being 40 years and doing his job, and you know, you don't really need to keep rotating managers," she said with a laugh.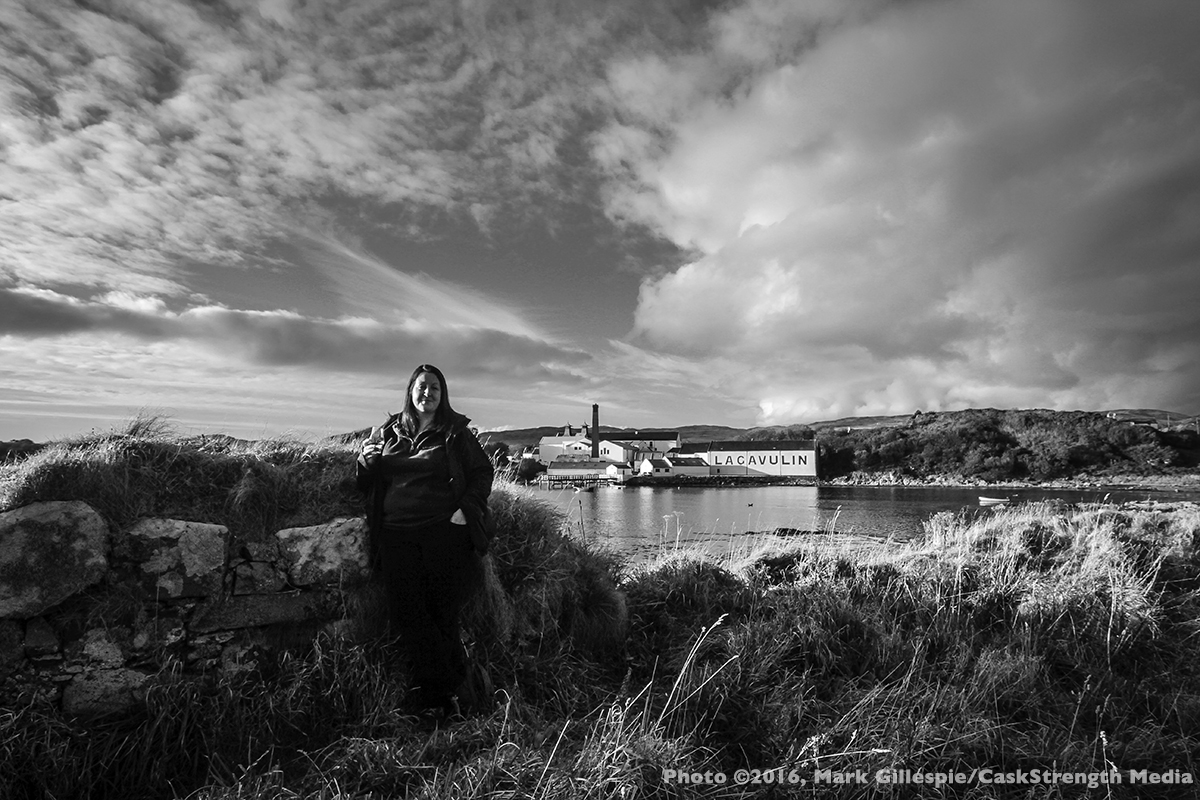 That man was Keith Miller, who selected Crawford to head up the much-anticipated revival of Port Ellen announced last autumn. The distillery was dismantled after it closed in 1983, and a number of the buildings have been demolished since then. However, the malt kiln and many of the maturation warehouses are still intact and will form the basis for the revival of production expected in 2020.
With all of the work ahead of Saturday's opening day for the Feis, Crawford was unavailable for an interview. In a Diageo news release, she said "It has been a real privilege to be the Lagavulin Distillery Manager and to work with the fantastic team there for so many years. However, the opportunity to bring Port Ellen Distillery back into production truly is a once in a lifetime opportunity and I am thrilled to take it on."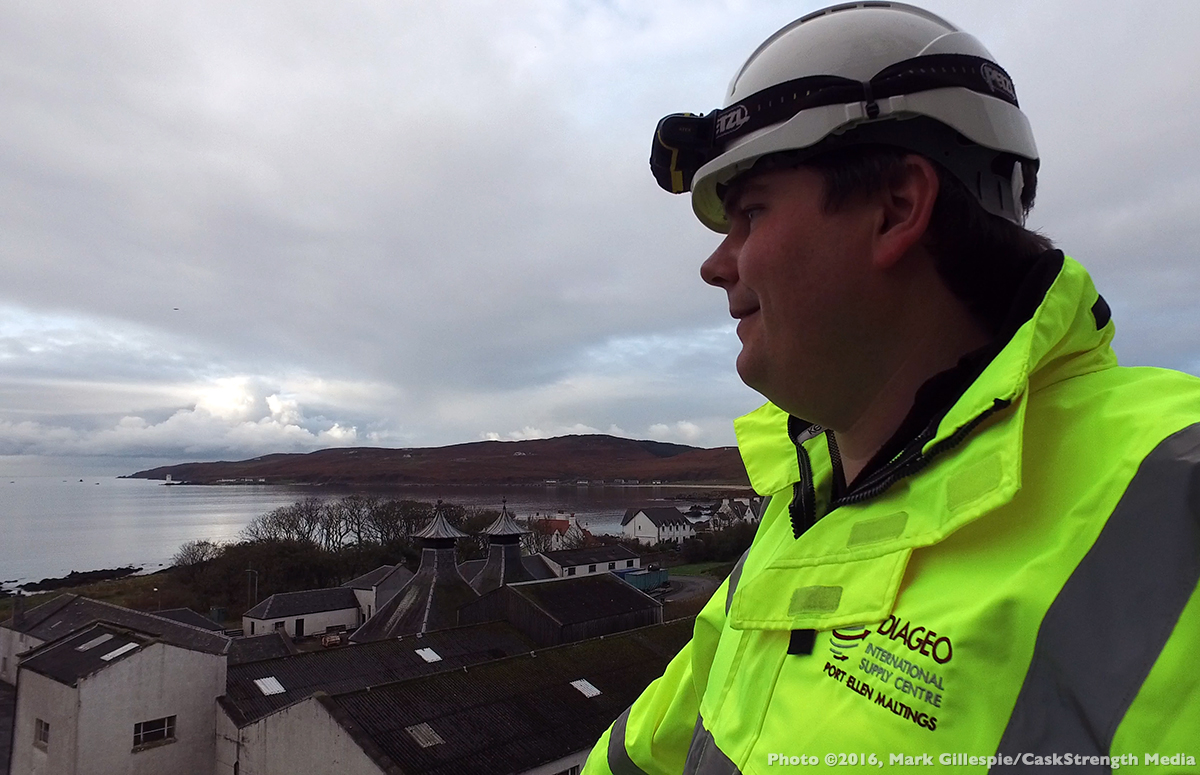 Crawford will be succeeded at Lagavulin by Colin Gordon, who moves over from his present role managing the Port Ellen Maltings next to the old distillery. This will be Gordon's first assignment as a distillery manager – as it was for Crawford when she moved back to Islay several years ago after more than 20 years on the Scottish mainland. In the Diageo statement, Keith Miller touted Gordon as one of the company's rising young managers.
"Running Lagavulin Distillery is one of the most highly prized jobs in Scotch whisky and I am delighted to appoint Colin Gordon to the role. Colin is one of our most promising young whisky-makers and he has built up terrific experience and skill in his time with Diageo. I know he will do a great job leading the team at Lagavulin."
In addition to the moves on Islay, Diageo also announced that Stewart Bowman will become the project manager for the Brora Distillery revival. Bowman is currently part of the management team at Clynelish Distillery, located just across the road from the Brora site in the Highlands. Like Port Ellen, Brora was closed in 1983, and the remaining whiskies from both distilleries have become highly sought after by whisky lovers. Bowman will make his first public appearance as the project manager during a community meeting scheduled for June 5.
Links: Diageo