Stories
Whisky is a passion to explore. From the history of the spirit to the evolution of the industry, the story of whisky helps fuel that passion. Often, it's easy to forget that whisky is also a global multibillion dollar industry. The stories of whisky — from news and new releases to in-depth inquires and what goes on behind the label — blend together to help us appreciate the spirit of whisky.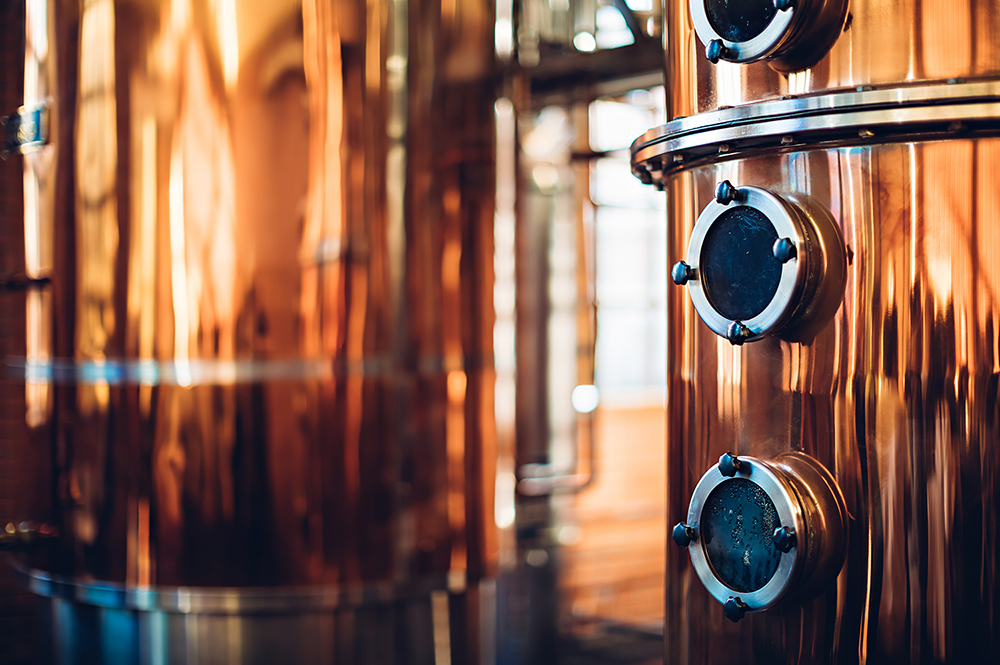 Diageo Plans to Reopen Port Ellen and Brora Distilleries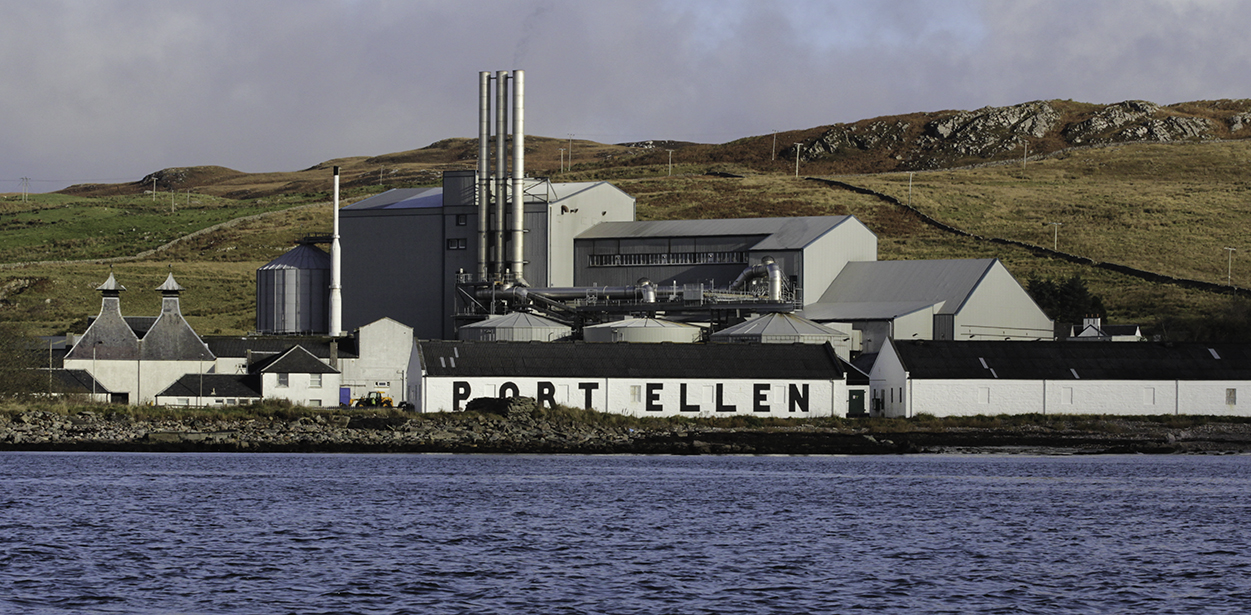 October 9, 2017 – When Scotch Whisky history buffs gather over a few drams, the discussion usually turns to a question along the lines of "If you had a time machine and could go back to 1983, which of the DCL distilleries would you stop from being closed?" While Diageo has not perfected time travel, it plans to try and revive two of the distilleries most often mentioned in those discussions: Islay's Port Ellen and Brora in the Highlands. Both have achieved nearly mythical status in the 34 years since they were closed along with eight other distilleries in DCL's move to cut back on what was seen at the time as an oversupply of Scotch Whisky stocks. With the announcement of a £35 million GBP ($46.1 million USD) project to revive both distilleries, and assuming planning permission is granted by local officials, Brora and Port Ellen could be back in production sometime during 2020.
"The first thing that went into this was a lot of love and a lot of passion from a small group of people," said Dr. Nick Morgan, Diageo's Director of Whisky Outreach and a long-time whisky historian. In a phone interview, Morgan explained that the resurrection project was coordinated in secret over the past 12 months, with only a handful of company executives brought into the loop as necessary until the official announcement. "There's a sense in the business in Diageo at the moment of great confidence about where Scotch Whisky is going…you know, we think, 10, 15, 20, 25 years ahead when we look at investments, and as with our billion pound investment that we put through about four or five years ago, we still see indicators that say that in that long-term period, Scotch Whisky's trajectory is exceptionally healthy." The long-term outlook is especially important in this case, since the company's current plan calls for the first new bottlings from both distilleries to be released as 12-year-old expressions no earlier than 2032.
In Biblical terms, DCL begat United Distillers (after it was acquired by Guinness and merged with IDV), and the 1997 Guinness merger with Grand Metropolitan begat Diageo. Through all of those mergers, the company held on to the distillery properties at Port Ellen and Brora, leaving many whisky lovers hoping that they might be revived at some point. Diageo operates the Port Ellen maltings adjacent to the old distillery, and still uses its warehouses for maturing casks from the nearby Lagavulin Distillery. Brora was built as the original Clynelish Distillery in 1819, and first closed in 1967 after DCL built the current Clynelish Distillery next door, only to reopen it two years later as Brora making peated whisky.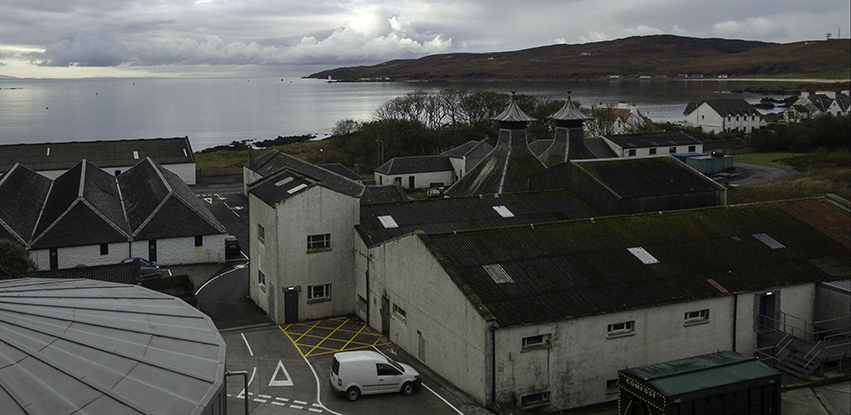 According to Morgan, Brora's existing stills can be refurbished and reused, while new fermenters, mash tuns, and other equipment will be needed. While Port Ellen's iconic malt house, warehouses, and an engineering building are still usable, reviving that distillery will require construction of a new stillhouse and other facilities. Both distilleries will be designed with an annual production capacity of 800,000 liters per year, less than half of what Port Ellen was producing (2.1 million lpa) when it closed in 1983. At that time, Port Ellen had two pairs of pot stills, but Diageo's resurrection plans call for only a single pair of stills to be installed. When it closed in 1983, Brora's production capacity was around 1 million liters per year, and with plans to reuse the existing pair of stills, the final capacity will depend on the design of the mash tuns and fermenters. The plan calls for both distilleries to use their existing maturation warehouses for as much of their production as possible, with the rest to be matured at Diageo's centralized warehouses.
"This is no ordinary Scotch whisky distillery investment. This is a once in a lifetime opportunity to bring these iconic distilleries back to life. We will take great care to be true to the spirit of the original distilleries in everything we do and to operate them with all the knowledge, skill, craft and love of Scotch that our people and our company has gathered through centuries of whisky-making," Diageo President of Global Supply & Procurement David Cutter said in the company's statement Monday. Assuming that planning permission is granted for both distilleries, these would be Diageo's first new distilleries in Scotland since Roseile opened in 2010 to produce malt whisky for blending use.
Single malts from both Port Ellen and Brora have become extremely rare as the dwindling inventory of available stocks from both distilleries are bottled. Both have been a regular feature in Diageo's annual Special Releases series of limited-edition bottlings, with the 2017 Port Ellen selling for around $3,400 per bottle and this year's Brora for nearly $1,900 per bottle. Independent bottlings of Brora are rarely found, while Port Ellen bottlings are more widely available. Of course, no pricing decisions will be made for many years on the first new whiskies from Port Ellen and Brora.
Scottish Government officials are welcoming the new investment, in a statement issued by Economy Secretary Keith Brown:
"The return of these distilleries will help to act as a catalyst to draw in tourists to see where these iconic brands are produced, and to discover why they are so revered. The Scottish Government, its enterprise agencies, and the food and drink industry are supporting delivery of the new food and drink strategy – 'Ambition 2030', which has set its sights to double the value of the industry by then.  This investment by Diageo will help contribute towards that target."
Listen to this weekend's WhiskyCast for more on this story, including our complete interview with Dr. Nick Morgan.
Editor's note: This story was updated following an interview with Diageo's Dr. Nick Morgan.
Links: Diageo