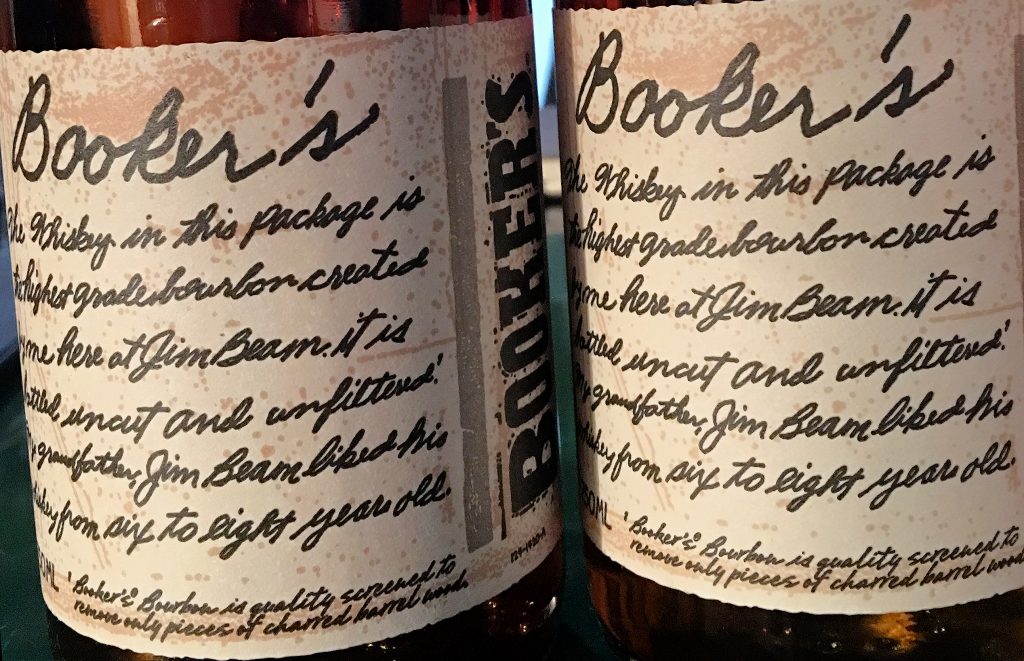 January 3, 2017 – Less than 24 hours after confirming plans to roll back its scheduled price increase for Booker's Bourbon, Beam Suntory is now clarifying questions over the timing of what had originally been a 66% price increase for the premium cask-strength unfiltered whiskey. Instead of raising the recommended retail price from its 2016 level of $59.99 to $99.99 at one time, the world's largest Bourbon producer decided to phase in the increase over time starting with a 17% increase to $69.99 per bottle as of New Year's Day.
On December 9 as the price increase was being announced, a Beam Suntory external spokesperson confirmed in an email to WhiskyCast that the "SRP for new batches will be increased to $99.99." With a final 2016 batch of Booker's released just before Christmas, the first 2017 batch is not expected until at least February. However, a Beam Suntory executive acknowledged in an email today that the company "misspoke" on December 9, and the plan was to "implement this updated pricing starting in the new year."
Beam Suntory has still not explained the reason for changing its pricing strategy on Booker's, which caught one of the company's largest wholesale purchasers by surprise during the New Year's holiday. Pennsylvania's Liquor Control Board raised its price for Booker's online and at its retail stores to $99.99 on January 1 "at the request of the vendor," according to PLCB spokesman Shawn Kelly. The state agency's headquarters was closed for the holiday on Monday when Beam Suntory confirmed plans to roll back the price increase, and Kelly confirmed to WhiskyCast that agency staffers were reprogramming the price change into the PLCB's database Tuesday. However, the new price will not be reflected in stores or online until Wednesday. Kelly noted that the agency will honor the new $69.99 price for Bookers for purchases since January 1, and consumers who paid the higher price online should save their receipts and contact the PLCB's consumer relations office. It is not yet known how many bottles the agency may have sold at the higher price, since retail stores were closed Sunday and Monday for the New Year's holiday.
This story will be updated with additional information as necessary.
Links: Booker's Bourbon | Beam Suntory | Pennsylvania Liquor Control Board