WhiskyCast is where it all begins. Now completing our 10th year, each weekly episode brings you the latest in whisky news, along with the latest events, tasting notes, comments from other listeners, and the weekly "In-Depth" segment features interviews with the people who help make whisky the "water of life".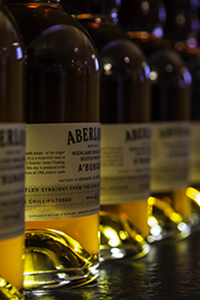 Lots of people try to pair whiskies with foods, but pairing whiskies with music? That's the challenge Neil Ridley and Joel Harrison took on when they curated the "Sound of Aberlour" tastings for this year's Spirit of Speyside Festival. We'll continue our special coverage from Speyside with Neil and Joel, along with the drams and musicians they put together. In the news, Glen Grant's Dennis Malcolm received the inaugural "Spirit of Speyside Award" for his contributions to both the whisky industry and the community, and we'll have the latest on a bunch of new whiskies from Speyside, the Highlands, and all over Scotland…along with music from Charlie McCarron and his friends performing at Fleming Hall in Aberlour.
Links:
Spirit of Speyside Festival
|
Aberlour
|
World's Best Spirits
|
Glen Grant
|
Glen Moray
|
Ledaig 42
|
BenRiach
|
GlenDronach
|
Glenfiddich
|
Douglas Laing & Co.
 |
Charlie McCarron
---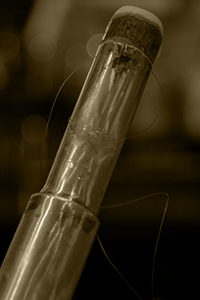 We're kicking off this weekend's special coverage of the Spirit of Speyside Festival in Scotland this time around! Thousands of people from around the world are in Speyside this weekend, and you'll hear some of them take part in a blind whisky nosing and tasting competition. With the "PappyGate" arrests fresh in the news, we'll get a glimpse into the ancient art of whisky thievery with Glenfiddich's Ian Millar, who has seen plenty of it during his years at distilleries all over the Highlands. There's plenty of news as well, including an update on the victims of last week's Silver Trail Distillery explosion in Kentucky and the support fund set up to help them and their families.
Links:
Spirit of Speyside Festival
|
"Lifting Spirits: Jay & Kyle Rogers Support Fund"
|
Scapa
|
Diageo
|
Gordon & MacPhail
|
Glenfiddich
---
---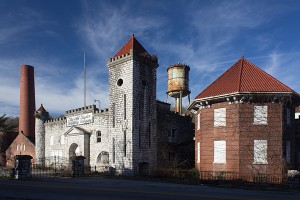 If distilleries have ghosts, the ones haunting the former Old Taylor Distillery in Kentucky finally have some people to scare. After nearly 43 years, the historic distillery is being restored with plans to begin distilling by the end of this year and open to visitors in the spring of 2016. Marianne Barnes left Brown-Forman recently to oversee the project for the distillery's partners and will be the master distiller when production begins. She joins us for this week's WhiskyCast In-Depth with an update on the progress of bringing the old site back to life and trying to recreate the Bourbon that was originally made there for decades. In the news, investigators may announce indictments in the Pappy van Winkle and Wild Turkey Bourbon thefts this week, Scotland's newest distillery has been dedicated, and Scotch Whisky is helping global drinks companies weather the decline in Chinese spirits sales.
Links:
Old Rip Van Winkle
|
WLEX-TV
|
Pappy & Co.
|
Maker's Mark
|
Keeneland
|
Breeder's Cup
|
Woodford Reserve
 |
Ballindalloch
| 
Last Great Malts
|
Crown Royal
|
Jack Daniel's
|
English Whisky Co.
|
A. Smith Bowman
|
Diageo
|
Bruichladdich
 |
Glenmorangie
|
Ian Macleod Distillers
|
Heaven Hill
|
Spirit of Speyside Festival
|
The Glenrothes
|
Highland Park
---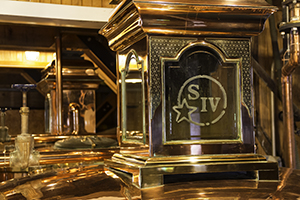 This week, we're on location at the Maker's Mark Distillery in Loretto, Kentucky for the annual Maker's Mark Handcraft Festival and the running of the Maker's 46 Mile at Lexington's Keeneland Race Course. Friday also brought an estimated 1,000 whisky and Kentucky basketball fans to Keeneland for the annual signing of the Maker's Mark Keeneland charity bottle. This year's bottle honors legendary University of Kentucky basketball coach Adolph Rupp, and several of his former players spent hours signing bottles for the fans who turned out at Keeneland. We'll have a complete wrap-up of the weekend's events on this week's WhiskyCast. In the news, Tennessee's controversial whiskey law will stand for at least another year after a repeal attempt was scrapped, Scottish doctors want to see the drinking age raised from 18 to 21, and we'll get the latest on new whiskies from BenRiach, Amrut, High West, and Heaven Hill.
Links:
Maker's Mark
|
Jack Daniel's
|
Tennessee Distillers Guild
|
Blood Oath
|
BenRiach
|
Amrut
|
High West
|
Heaven Hill
|
WhistlePig
|
Hankey Bannister
---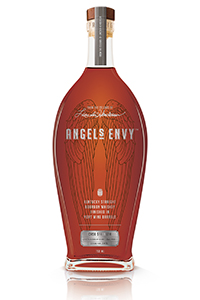 Bacardi took a step into the Bourbon business this week with its acquisition of Angel's Share Brands, the parent company of Angel's Envy Bourbon and the Louisville Distilling Company's distillery under construction in Louisville. The deal is a friendly one, since Bacardi had owned a small stake in Angel's Share since it was founded by the late Lincoln Henderson and his partners in 2006. Henderson's son Wes and the other Angel's Share executives will run the company as a separate division within Bacardi, and he joins us to discuss the reasons behind the sale on this week's WhiskyCast In-Depth. In the news, Bacardi has also acquired a small share in Compass Box as part of a larger deal to supply whisky for the Compass Box blends, one of the whisky industry's major travel retail companies is being sold, and the Scotch Malt Whisky Society is changing hands, too.
Links:
Angel's Envy
|
Compass Box
|
Scotch Malt Whisky Society
|
World Duty Free
|
Scotch Whisky Association
|
Glasgow Distillery Company
|
Westland Distillery
|
Bruichladdich
---
Suntory Holdings CEO Takeshi Niinami is one of Japan's leading business executives. He's the first  CEO from outside the founding Torii family, and is also a key economic adviser to Japanese Prime Minister Shinzō Abe. He inherited last year's $16 billion acquisition of Beam when he joined Suntory six months ago, and has been focused on making the deal work while changing Suntory's internal culture. We'll discuss the growing pains of the deal, which made Beam Suntory the world's #3 spirits company, with Takeshi Niinami on this week's WhiskyCast In-Depth. In the news, a preliminary ruling in one lawsuit against a "handmade" spirits maker could be a sign of problems for whisky makers facing similar lawsuits, Four Roses plans another round of construction in Bourbon Country, and milestones mean commemorative bottlings of whiskies from around the world.
Links:
Beam Suntory
|
Maker's Mark
|
Four Roses
|
Jim Beam
|
Kentucky Bourbon Festival
|
Ardbeg
|
Compass Box
|
English Whisky Company
|
Woodford Reserve
|
McTear's
|
Feckin Irish Whiskey
|
Cleveland Whiskey
|
Armorik
---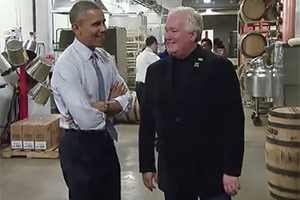 US President Barack Obama visited a whisky maker for the first time this week during his trip to Cleveland for a speech to the City Club of Cleveland. He visited the small business incubator that's home to Tom Lix's Cleveland Whiskey, along with nearly two dozen other small manufacturers. Lix's proprietary — and controversial — process takes young whiskey and gives it what Lix claims is the color, aroma, and taste of older Bourbons. He'll tell us about the President's visit and discuss his process on this week's WhiskyCast In-Depth. In the news, the investigation into the theft of whiskey from a Wild Turkey warehouse in Kentucky continues, Jim Beam fights back in the courts, another "world" whisky is named the World's Best Single Malt, and a Japanese CEO has banned his executives from drinking some of his company's own whiskies to make more available for consumers.
Links:
Cleveland Whiskey
|
Wild Turkey
|
Jim Beam
|
Kazerouni Law Group
|
Popcorn Sutton
|
Johnnie Walker
|
Buffalo Trace
|
Wemyss Malts
|
Tamdhu
|
Scotch Whisky Association
|
Whisky Magazine
|
Suntory
|
Park Avenue Liquor Shop
---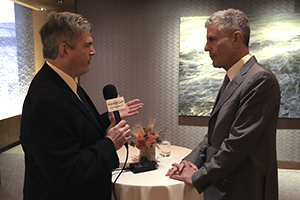 Anthony Bourdain is many things…a chef, author, journalist, and media personality. At heart, though, he's a hedonist seeking pleasure from everything he encounters – including whisky. The host of CNN's "Anthony Bourdain: Parts Unknown" was the lead juror for this year's American Craft Council Rare Craft Fellowship Awards presented by The Balvenie, and we spent a few minutes discussing whisky at Tuesday's awards luncheon in New York City. He'll share his thoughts on the global interest in whisky, along with his take on what defines a "craft" whisky and more on this week's WhiskyCast In-Depth.
In the news, a Buffalo Trace employee has been arrested has been made in the theft of five barrels of Bourbon from Wild Turkey, and investigators are looking for any links to the infamous 2013 "Pappygate" theft. Scotch Whisky industry leaders are hoping for a tax cut in this coming week's UK budget announcement, and a Bourbon brand not sold in the US for two decades is coming back. We'll also have plenty of feedback on last week's interview with class-action attorney Abbas Kazerounian on his consumer fraud lawsuits against Jim Beam and Maker's Mark over their claims of being "hand-made."
Links:
The Balvenie
|
American Craft Council
|
Wild Turkey
|
Johnnie Walker
|
Scotch Whisky Association
|
Bushmills
|
Diageo
|
William Grant & Sons
|
Tullamore Dew
|
Jameson
|
Armorik
|
Arran
|
Kazerouni Law Group
|
Wood's High Mountain Distillery
|
Talisker
|
Single Pot Stills of Midleton
---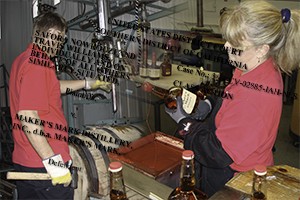 Lawyers are circling around the whisky industry, much like sharks around a shipwreck. At least five different US distillers and bottlers have been hit with class-action lawsuits since last September accusing them of misleading consumers. The litigation largely focuses on whether their whiskies are "hand-made," "small-batch," or claim to come from a small-scale distillery that actually purchases bulk whiskey from larger distillers.
This week on WhiskyCast In-Depth, we'll hear from one of the attorneys targeting the whisky industry. Abbas Kazerounian's California law firm specializes in class-action consumer cases, and is currently suing Maker's Mark, Jim Beam, and Tito's Vodka over claims that their products are hand-made. His goal is to get drinks producers to be more honest with consumers, and plans to expand that fight to Scotch Whisky and other spirits as well. Beam Suntory declined to make anyone available to discuss the lawsuits, but company spokesmen have said the lawsuits are without merit.
In the news, George Dickel master distiller John Lunn is leaving Diageo for a new opportunity, Brown-Forman plans to turn up the heat on Fireball with its Jack Daniel's Tennessee Fire, and two sides are squabbling over the trademark rights to a historic distillery name. This week's tasting notes feature The Glenlivet Founder's Reserve and the Evan Williams Single Barrel 2005 Vintage Bourbon.
Links:
Kazerouni Law Group
|
Maker's Mark
|
Jim Beam
|
George Dickel
|
Diageo
|
Fred Minnick
 | 
Chatham Imports
|
Bomberger's Distillery
|
Michter's
|
Jack Daniel's
|
Brown-Forman
 |
Distilled Spirits Council of the United States
|
Arran
|
Tomatin
|
Wyoming Whiskey
|
Huber's Starlight Distillery
 |
Yamazaki
|
The Glenlivet
|
Evan Williams
---