WhiskyCast is where it all begins. Now in our 9th year, each weekly episode brings you the latest in whisky news, along with the latest events, tasting notes, comments from other listeners, and the weekly "In-Depth" segment features interviews with the people who help make whisky the "water of life".
Southern California isn't the place you'd normally think of for a Bourbon to call home, but Steve Gertman picked the wine country of Santa Barbara County to locate his Ascendant Spirits Distillery and produce Breaker Bourbon. Gertman joins us for this week's WhiskyCast In-Depth, and explains why he gave up a career most guys would dream of: producing TV shows featuring some of the world's hottest cars. We'll also look at a new Scottish Government report on the impact of Scotch Whisky exports, the latest release from Bowmore, and tasting notes for a 60-year-old Glenfarclas single malt.
Links:
Ascendant Spirits
|
Scottish Government
|
Rémy Cointreau
|
Bowmore
|
Jefferson's/McLain & Kyne
|
Angel's Envy
|
Wiser's
|
Speciality Drinks
---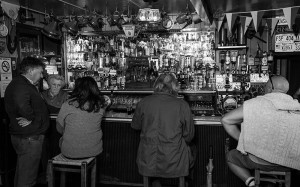 The classic Irish pub is becoming an endangered species, thanks to a combination of progress and the economy. There are some pubs that still cling to tradition, and the Tap Tavern in Kinsale, County Cork, is a classic example. The Tap's been owned by four generations of the same family since 1886, and Mary O'Neill has been in charge since she inherited the pub from her aunt in 1974. We'll meet Mary and her son Brian on this week's WhiskyCast In-Depth. In the news, the whisky industry loses two legends, another potential bidder may enter the contest for Whyte & Mackay, and Whisky Advocate announces its annual year-end awards.
Links:
The Tap Tavern
|
William Grant & Sons
|
Economic Times
|
The Guardian
|
Whisky Advocate
|
Canadian Whisky
|
The Whisky Exchange
|
Kilchoman
|
Old Pulteney
---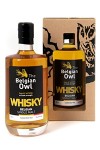 Think of Belgium and drinks, and beer is usually the first thing that comes to mind. However, Belgians are quite fond of whisky as well, and Etienne Bouillon is trying to satisfy their passion with Belgium's first single malt whisky. The Owl Distillery has been making whisky since 2004, and sells almost all of its production within Belgium, including a 5-year-old single cask bottled this year at a whopping 76.1% ABV. In the news, an industry panel sides with critics of the controversial Dewar's "Meet The Baron" video, Diageo runs into another bump for control of India's United Spirits, and Jim Beam is making plans for a single barrel Bourbon that will even be sold by the barrel.
Links:
Owl Distillery
|
Diageo
|
United Spirits
|
Whyte & Mackay
|
Dewar's
|
Distilled Spirits Council of the United States
|
The Whisky Lassie
|
Scotch Whisky Association
|
Jim Beam
|
Wolfburn
|
Balblair
|
The Macallan
|
Classic Malts
|
Morrison Bowmore
|
Canadian Whisky.org
|
Gordon & MacPhail
|
Old Rip Van Winkle
|
Knappogue Castle
|
Rock Town Distillery
---
---
The Malt Maniacs announced the results of the 11th annual Malt Maniacs Whisky Awards this week, and a 1973 Karuizawa single cask from Japan ended GlenDronach's three-year reign as the overall champion. This year's competition was one of the toughest ever, with only four gold medals out of nearly 200 entries. Maniacs Oliver Klimek and Keith Wood join us to discuss this year's competition on WhiskyCast In-Depth. In the news, there's a $10,000 reward being offered in the Pappy Van Winkle thefts, The Macallan's David Cox updates us on the US launch of M and the distillery's £100 million expansion project, and Glenmorangie's David Blackmore explains how 50 bottles of the Glenmorangie 1963 were discovered in a warehouse. This week's tasting notes include the latest batch of Aberlour A'Bunadh and the Jack Daniel's Sinatra Select.
Links:
Malt Maniacs
|
Old Rip Van Winkle Distillery
|
Franklin County Sheriff's Department
|
Whisky Magazine
|
Glenmorangie
|
Ballantine's
|
George Dickel
|
Rock Town Distillery
|
Glenglassaugh
|
GlenDronach
|
The Macallan
|
Ron Burgundy Whisky
|
Aberlour
|
Jack Daniel's
---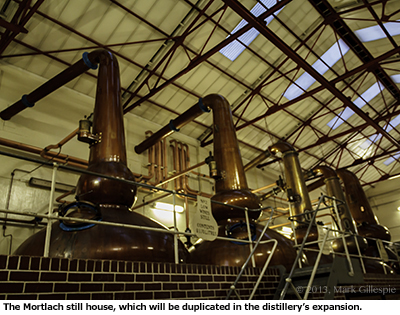 There's one question Diageo's whisky team has been asked for years — why can't we have more Mortlach single malt bottlings? The Dufftown distillery has been prized by blenders for decades because its malt whisky adds depth and texture to their blends, but we're about to see what Mortlach can be on its own. Diageo is investing millions of dollars to make Mortlach the next major single malt Scotch whisky, in what's being described as the company's biggest single malt venture since the launch of the Classic Malts range 25 years ago.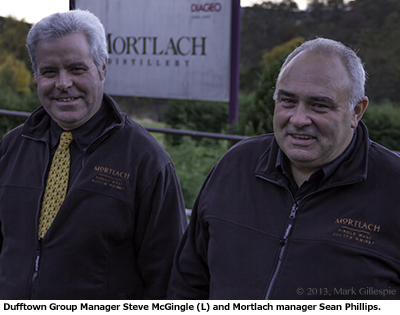 We'll tour the distillery and discuss the expansion with managers Steve McGingle and Sean Phillips, and go through the four new Mortlach expressions to be launched in 2014 with Dr. Matthew Crow. In the news, The Macallan is getting a major investment of its own — a $245 million distillery expansion scheduled to begin in late 2014. We'll also have more of your comments on age statements in Your Voice, along with tasting notes for a couple of the new Mortlachs and the latest Blue Hanger release from Berry Bros. & Rudd.
Links:
Diageo
|
The Macallan
|
Office of Fair Trading
|
Whyte & Mackay
|
Vasari Global
|
Old Rip Van Winkle Distillery
|
Franklin County Sheriff's Department
|
Michter's
|
Glenfarclas
|
The Glenlivet
|
Wild Turkey
|
Berry Bros. & Rudd
---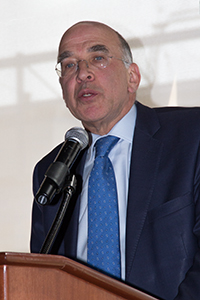 Gavin Hewitt is stepping down next month after ten years as the chief executive of the Scotch Whisky Association, balancing the needs of member whisky companies with the industry's overall best interests as Scotch whisky sales have exploded globally. On this week's WhiskyCast In-Depth, he'll go through the highlights of the last ten years and a few things he would have done differently. In the news, Diageo says it doesn't need to make a bid for Beam to succeed in the Bourbon business, Wild Turkey brings back its 101-proof Rye whiskey, and we'll have a complete roundup of new whiskies hitting the market this week.
Links:
Scotch Whisky Association
|
Diageo
|
Wild Turkey
|
Glenmorangie
|
Cutty Sark
|
Compass Box
|
Old Pulteney
|
English Whisky Company
|
A. Smith Bowman
|
Johnnie Walker
|
Brooks Brothers
|
Buffalo Trace
|
Michter's
|
Brandy Library
|
CaskStrength Creative
|
The Glenrothes
---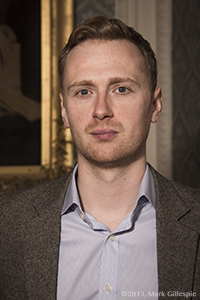 Dr. Matthew Crow of Diageo is one of Scotch Whisky's up-and-coming blenders. Working under Dr. Jim Beveridge, he helped create Johnnie Walker Double Black and worked with Jim last year on the £120,000 John Walker & Sons Diamond Jubilee whisky to mark Queen Elizabeth's 60th anniversary on the throne. In the past year, he's helped create three new Talisker releases, and joins us on this week's WhiskyCast In-Depth to discuss the subtle differences in blending Single Malts versus Blended Scotch whiskies. In the news, Heaven Hill opens the Evan Williams Bourbon Experience on Louisville's Main Street, Glenfiddich releases a special whisky to support wounded warriors, and we'll take a look at the 2014 Malt Whisky Yearbook with editor Ingvar Ronde.
Links:
Talisker
|
Evan Williams
|
Buffalo Trace
|
Single Oak Project
|
Glenfiddich
|
Walking With The Wounded South Pole Allied Challenge
|
Balblair
|
GlenDronach
|
Glengoyne
|
Malt Whisky Yearbook
|
Compass Box
---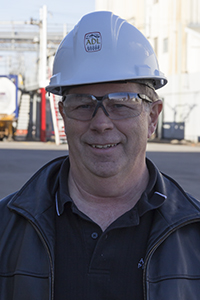 This week, we'll take a tour of a distillery very few people ever get to visit, Beam's Alberta Distillers facility in Calgary, Alberta. 80% of the distillery's whisky is sold in bulk to clients around the world, which means if you've tried all but a few Canadian whiskies, the chances are pretty good Rick Murphy and his team had something to do with them.  The remaining 20% is bottled under the Alberta Premium and Alberta Springs labels for the Canadian market, along with the Tangle Ridge label available in the US and a few other markets.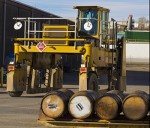 The distillery is on the edge of the Canadian Rockies, which means high altitude, low humidity, and lots of cold and snow. One of their innovations is a unique "straddle loader" to move barrels of whisky around without the risk of using a forklift in extreme weather.
In the news…still no arrests in the Pappy Van Winkle theft, Diageo opens a new Scotch whisky warehousing complex in Fife, and Jim Murray names his whisky of the year for the 2014 Whisky Bible.
Links:
Alberta Distillers
|
Old Rip Van Winkle
|
Diageo
|
Jim Murray's Whisky Bible
|
Glenmorangie
|
Collingwood
|
The Dalmore
|
Celtic Whiskey Shop
|
Fettercairn
---
This week, we're in Banff, Alberta for a very special Bowmore weekend in the heart of the Canadian Rockies. The "Bowmore on the Rockies" weekend featured a dinner with the entire 1964 Bowmore Trilogy series of Black, White, and Gold Bowmores, the 1995 release of the original Black Bowmore, and the 1964 Bowmore Fino Sherry Cask. Morrison Bowmore's Master of Malts, Iain McCallum, joins me to discuss the newest releases from Bowmore, Auchentoshan, and Glen Garioch, along with some of the issues facing the whisky business today. In the news, the man wanted for questioning in the Pappy Van Winkle theft turns out to be Bardstown High School's principal…who told investigators he was trying to buy some Pappy, not sell it.
Links:
Bowmore
|
Kensington Wine Market
|
Lexington Herald-Leader
|
Old Rip Van Winkle
|
Chattanooga Whiskey Company
|
Douglas Laing & Co.
|
Teeling Whiskey Company
|
Buffalo Trace
|
Scotch Malt Whisky Society Canadian Chapter
|
Chase Mission Main Street
|
Glenfarclas
|
Springbank
---