WhiskyCast is where it all begins. Now in our 9th year, each weekly episode brings you the latest in whisky news, along with the latest events, tasting notes, comments from other listeners, and the weekly "In-Depth" segment features interviews with the people who help make whisky the "water of life".
Each year, the Malt Maniacs honor some of the world's best whiskies with the Malt Maniacs Awards. This year, for the first time, the overall winner didn't come from Scotland or Japan..but from Taiwan's King Car Distillery, which took the top two spots with Kavalan Solist sherry cask bottlings. Only four gold medals were awarded in the competition, and we'll discuss the results with Maniacs Peter Silver and Robert Karlson…two of the 10 judges on this year's judging panel.
In the news, Diageo wins a trademark lawsuit in Houston against the maker of "Crown Club" whiskies, while giving Texans the first ever single-barrel bottling of Crown Royal. We'll also have more on new whiskies from around the world, and this week's tasting notes include an Aultmore single malt from Douglas Laing & Co. that raised eyebrows when it was released in Israel.
Links:
Malt Maniacs
|
Crown Royal
|
Ranger Creek
|
Deanston
|
Journeyman Distillery
|
Heaven Hill
|
The Glenrothes
|
Woodford Reserve
|
Douglas Laing & Co.
|
Michael Bendavid's Malt & Oak Blog
---
Amrut got whisky lovers used to the idea of single malt whiskies from India, and now, Paul John is challenging Amrut's standing as the leader in Indian single malts. John Distilleries has been making single malt whisky in Goa for the last 10 years, but only started exporting it to the UK and Europe in 2012. The Paul John whiskies have now arrived in Australia, and are expected to enter the US market in 2015. Krish Kumar of Paul John explains the distillery's story on this week's WhiskyCast In-Depth.
In the news, Maker's Mark is now facing a court challenge over its claims of being "handmade", another Bourbon attraction is coming to downtown Louisville, and the airport security guards are going to love a new shoe design coming from London…one with compartments for whisky bottles in the heels!
Links:
Paul John
|
Maker's Mark
|
Jim Beam
|
Buffalo Trace
|
Heaven Hill
|
Balcones Distilling
|
Zuidam Distillers
|
WKBW-TV
|  
Bonhams
|
McTear's
|
Johnnie Walker
|
Big Peat
|
High West 
---
As we reported on our last episode, Balcones Distilling founder Chip Tate has accepted a buyout agreement from the majority owners of the Waco, Texas distillery. Tate will not return to the distillery he built in 2009, and sold his 27% ownership stake in Balcones for an undisclosed amount. In this bonus episode of WhiskyCast, we'll have complete interviews with Tate and Balcones chairman Greg Allen – in his first interview on the dispute. Of course, we have much more than just that to bring you. We'll have the details on the start of construction on The Macallan's $168 million distillery and visitors center in Speyside, the winners of Whisky Magazine's 2015 Scotland Icons of Whisky Awards, details on new whiskies from Oban and BenRiach, and tasting notes for Glenmorangie's new Dornoch travel retail exclusive release.
Links:
Balcones Distilling
|
The Macallan
|
Whisky Magazine
|
BenRiach
|
GlenDronach
|
Glenglassaugh
|
Oban
|
A. Smith Bowman
|
Scotch Whisky Association
|
Tamdhu
|
The Whisky Shop
|
Glenmorangie
---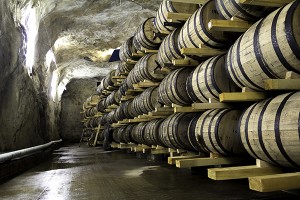 In the first of this week's two episodes of WhiskyCast, we'll travel to Sweden to look at two of the country's whisky distilleries. Mackmyra is Sweden's oldest distillery…even though it's only 15 years old, and matures its malts in a former mine 50 meters underground. The Box Distillery has just released its second single malt four years after beginning production in a former power plant, and both releases sold out within hours at Sweden's state-run liquor monopoly.
In the news, Chip Tate has accepted a buyout offer from Balcones Distillery's majority owners and has left with plans to start his own distillery in Waco, Texas, but there remains a great deal of bitterness between the two sides. We'll have more on this story in this week's bonus episode. Former Bruichladdich managing director Mark Reynier is back in the whisky business after working out a deal to buy a former Guinness brewery in Ireland and convert it into a distillery, and the Beam brothers have brought a new partner in to help grow their Limestone Branch Distillery in Kentucky.
Links:
Mackmyra
|
Box
|
Allt om Whisky
|
Balcones
|
Irish Mirror
|
Limestone Branch
|
Kingsbarns
|
Hälge: The Famous Moose
---
Irish Whiskey has been leading the global growth in whisky sales for the last several years, posting double-digit gains every year. That growth is being reflected in the number of new distilleries under construction or being planned in Ireland, and distillers from both sides of the border have come together to form the Irish Whiskey Association. Peter Morehead of Irish Distillers was elected the association's first president, and joins us to discuss the state of Irish Whiskey on this week's WhiskyCast In-Depth.
In the news, former Bruichladdich managing director Mark Reynier is getting back into the whisky business with a new distillery, Chip Tate's scheduled to return to Balcones at the end of this coming week and plans major changes while his dispute with Balcones' majority investors continues, and Springbank's owners thumb their noses at the results of the recent Scottish independence referendum with a new release honoring the losing side in that election.
Links:
Mark Reynier on Twitter
|
Balcones Distilling
|
Springbank
|
Box Distillery
|
Benromach
|
GlenDronach
|
Booker's
---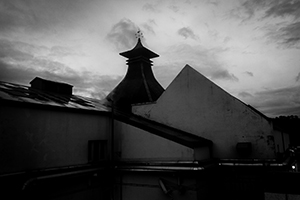 Dewar's has focused on its Blended Scotch whiskies for generations, with the limited exception in recent years of single malts from Aberfeldy. However, a team within Dewar's has been working quietly for the last six years to change that focus, and the result is the Last Great Malts series. The new range made its debut earlier this year with redesigned packaging for Aberfeldy, and new whiskies from Craigellachie and Aultmore are just now entering the market. In 2015, we'll see The Deveron single malts from Macduff Distillery and the first mainstream single malts ever from 212-year-old Royal Brackla. Stephen Marshall led the Dewar's team behind the Last Great Malts, and opens up about the process behind the new range on this week's WhiskyCast In-Depth. In the news, new distilleries are on line in Scotland and Kentucky, a historic Speyside whisky bar is open after major renovations, and the "Bourbon Summit" may already have a winner.
Links:
The Last Great Malts
|
Annandale
|
Nelson's Green Brier Distillery
|
Craigellachie Hotel
|
Monte Carlo Whisky Society
|
Ballantine's
|
Rogue Spirits
|
Single Oak Project
|
Buffalo Trace
|
Diageo
|
Fred Minnick's Blog
|
Saturday Night Live
|
Woodford Reserve
|
The Whisky Exchange
---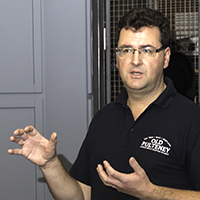 Stuart Harvey has been the master blender for Inver House for nearly 11 years, and he's living proof that you don't have to be born into the industry to become a master blender. He started out making beer, but made the switch to whisky and never looked back. He'll join us for this week's WhiskyCast In-Depth to discuss the art of blending, and how it's just as much of a challenge to create a Single Malt expression as it is a Blended Scotch.
In the news, Chip Tate has won a key battle in his bid to regain control of Balcones Distilling, thieves strike a whisky warehouse near Glasgow, and the Kentucky sheriff investigating last year's Pappy Van Winkle theft is convinced it was an inside job…but needs more evidence before he can make any arrests. We'll also look at the week's new whiskies, and this week's tasting notes feature the new Jura 1984 and Douglas Laing's new Timorous Beastie Highland Blended Malt.
Links:
Inver House
 | 
Hankey Bannister
 | 
Old Pulteney
 | 
Balblair 
| 
anCnoc
 | 
Speyburn
 |
Balcones Distilling
|
Daily Record
|
Old Rip Van Winkle
|
WLKY-TV
|
Laphroaig
|
Glenmorangie
|
Jura
|
Scottish Leader
|
Diageo
| 
Old Forester
|
Early Times
|
Douglas Laing & Co. 
---
This episode marks the end of our 9th year, and we'll hear from two of the more outspoken voices in the whisky world on this week's WhiskyCast In-Depth. Simon and Phil Thompson run the family-owned Dornoch Castle Hotel in the Scottish Highlands, and their hotel's bar was named Scotland's Whisky Bar of the Year this week by the Scottish Licensed Trade News. The Thompson brothers are almost as well-known for their opinions as their whisky selection, and they pulled no punches in a wide-ranging interview the other night in Dornoch. In the news, Diageo pulls the trigger on a swap of Bushmills for Don Julio Tequila, Glenfiddich goes retro with a new expression re-creating the one it pioneered in 1963, Pappy Fever hits epidemic status, and a Canadian liquor store pays the price for bargain-basement shelving.
Links:
Dornoch Castle Hotel
|
Bushmills
|
Diageo
|
Tullamore Dew
|
Glenfiddich
|
William Grant & Sons
|
Cincinnati Business Courier
 |
Meta
|
Wemyss Malts
|
Isle of Arran
|
Bunnahahbain
|
Whistlepig Rye
|
CBC News
|
Ardshiel Hotel
|
The Ardmore
|
Nikka
---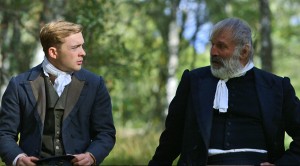 The battle between Scotland's illicit distillers and the excisemen known as "gaugers" is the stuff of which legends, books, and now, a movie have been made. Filmmaker Mike Dziennik's "Peat Reek" will be shown this coming weekend at the Inverness Film Festival, and tells the story of a young gauger sent to the Highlands to shut down the whisky makers and the local minister who helps him see the light. We'll talk with Mike Dziennik on this week's WhiskyCast In-Depth. In the news, the Wall Street Journal reports Diageo may be close to trading Bushmills for control of the Don Julio tequila brand, Emperador closes its deal to buy Whyte & Mackay, Old Pulteney goes green with biomass power, and Fireball faces a firestorm in Scandinavia. This week's tasting notes include The Balvenie's new Tun 1509 Batch 1, Balblair's 1999 Vintage Second Release, and what may well be one of the world's worst whiskies – a herring cask-finished single malt!
Links:
Peat Reek
 |
Bushmills
|
Diageo
|
United Spirits
|
Whyte & Mackay
|
The Dalmore
|
The Glenlivet
|
Douglas Laing & Co.
|
Jim Beam
|
Disaronno
 |
Fireball
|
Old Pulteney
|
Jim Murray's Whisky Bible
 |
Compass Box
|
The Balvenie
|
Balblair
---
---