WhiskyCast is where it all begins. Now completing our 10th year, each weekly episode brings you the latest in whisky news, along with the latest events, tasting notes, comments from other listeners, and the weekly "In-Depth" segment features interviews with the people who help make whisky the "water of life".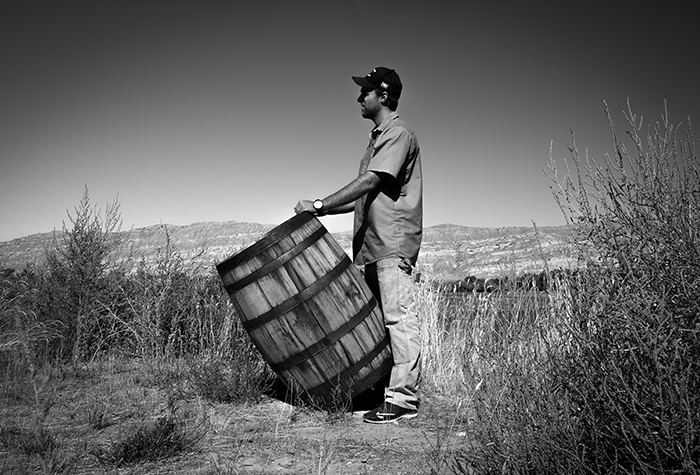 Sam Mead is a fifth-generation rancher, but never had any interest in distilling…until he came back home to work at Wyoming Whiskey, the distillery his parents founded in 2006. He started at the bottom milling grain, and eventually discovered the distilling bug within him. After a series of changes at the distillery, he wound up being the head distiller (and won't allow people to call him a "master distiller"). We're on the trail in Wyoming this week, and we'll hear from Sam Mead on WhiskyCast In-Depth. We'll also have coverage of this week's Kentucky Bourbon Festival, including a rare interview with Parker Beam after he received the Kentucky Bourbon Hall of Fame's first-ever Lifetime Achievement Award Wednesday.
Links:
Wyoming Whiskey
|
Kentucky Distillers Association
|
Kentucky Bourbon Festival
|
Maker's Mark
|
Four Roses
|
Wild Turkey
|
Michter's
|
Yellowstone Bourbon
|
Scotch Whisky Association
|
The Famous Grouse
|
Catto's
|
Glenmorangie
|
Charbay
|
Ken's Bar
|
Buffalo Trace Antique Collection
---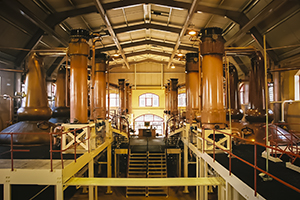 The Glenrothes was one of the first Scotch Whisky distilleries to label its single malts with wine-style vintages instead of age statements. While the Berry Bros. & Rudd-owned brand remains committed to vintages, it's re-launching its entire range of vintage-less whiskies known as The Glenrothes Reserve Collection. Luke Tegner of Berry Bros. & Rudd was in New York City this week to introduce the new range, and joins us on this week's WhiskyCast In-Depth to discuss the changes. We also have a lot of new whiskies to talk about this week, including the annual Buffalo Trace Antique Collection, single grains from a closed Glasgow distillery, more Laphroaig 200th anniversary single malts, and new expressions from Arran, Burn Stewart, The Dalmore, and more…along with a special segment on whisky and space!
Links:
The Glenrothes
|
Buffalo Trace
|
Michter's
|
MB Roland
|
Diageo
|
Royal Salute
 |
The Antiquary
|
Wemyss Malts
|
Laphroaig
|
The Dalmore
|
Bunnahabhain
|
Deanston
|
Ledaig
|
Arran
|
Rademon Estate Distillery
|
Ballantine's Space Glass
|
Ardbeg
|
Douglas Laing & Co.
|
Abbey Whisky
|
Hyde Whiskey
---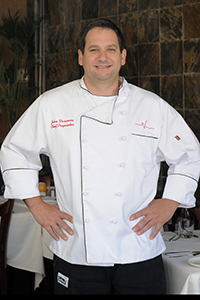 Louisville isn't just famous for Bourbon…it's also becoming a popular city for culinary connoisseurs, and the foodies are flocking to Chef John Varanese's restaurant specializing in New American cuisine. The menu at Varanese also gets a lot of inspiration from Bourbon, and we'll kick off Bourbon Heritage Month in Kentucky by talking whisky and cuisine with Chef Varanese on this week's WhiskyCast In-Depth. In the news, there's a new #1 at the top of the Single Malt Scotch whisky sales rankings and a new #1 at the top of the list of oldest Scotch whiskies ever bottled. We'll also have details on new whiskies from around the world and much more on this week's WhiskyCast.
Links:
Varanese
|
The Glenlivet
|
Scotch Whisky Association
|
Scottish Government
|
Gordon & MacPhail
|
BenRiach
|
GlenDronach
|
The Deveron
|
Littlemill
|
Beinn Dubh
 |
Maker's Mark
|
Old Forester
|
Bowmore
---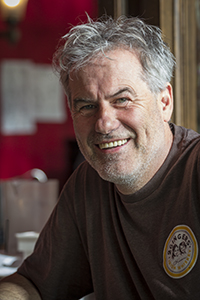 Kieran Folliard is a native son of Ireland, but calls Minnesota his home now. While running a group of Irish pubs in Minneapolis, he and his staff decided they should sell their own special Irish whiskey. Two Gingers became so successful in the pubs that Folliard decided to sell his stake in the pubs to his staff and make a go of Two Gingers, which was named for his mother and aunt back in Ireland. He wound up selling his brand to Beam, while retaining control over the day-to-day management. We'll hear more from this Irish entrepreneur on this week's WhiskyCast In-Depth.
In the news, Heaven Hill's hoping to raise more money for ALS treatment and research with the 2015 Parker's Heritage Collection whiskey and Old Forester honors its founder with the annual Birthday Bourbon. In Scotland, Royal Brackla finally gets its due as a single malt, Edinburgh could soon have its first malt whisky distillery in 90 years, and a forgotten time capsule yields a really old bottle of whisky!
Links:
Two Gingers
|
Heaven Hill
|
Old Forester
|
Limestone Branch
|
Last Great Malts of Scotland
|
Bonhams
|
Woodzee
|
Bunnahabhain
|
Four Roses
|
Karuizawa 1983 Nepal Appeal
---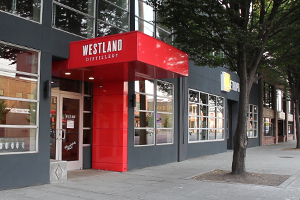 Many American craft distillers produce single malt whiskies, but Seattle's Westland Distillery is one of the few that only produces single malts. The distillery in Seattle's SoDo neighborhood also produces one of the few peated American single malts, and while Westland is currently importing peated malt from Scotland, that's about to change. The distillery has exclusive rights to one of the only harvestable peat bogs in the Pacific Northwest, and is working with Skagit Valley farmers and a local malting house to produce Washington-grown peated malt for distilling. We'll visit the distillery — and the peat bog — on this week's WhiskyCast In-Depth. In the news, Four Roses' Jim Rutledge goes out with a bang, Bowmore goes to Japan for its latest cask finish, and we'll go bottom-shelf in this week's tasting notes.
Links:
Westland Distillery
|
Four Roses
|
Bowmore
|
Fujikai
|
William Grant & Sons
|
Binny's
|
Spec's Liquors
|
BevMo
|
Total Wine & More
|
Gordon & MacPhail
|
Kingsbarns
|
Puni
|
Stoll & Wolfe
 |
Johnnie Walker
|
Trader Joe's
|
Rebel Yell
---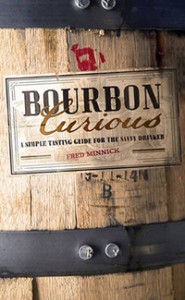 The "Bourbon Boom" has led to a corresponding boom in the publishing industry, with almost as many new Bourbon books as there are Bourbons on the market. Fred Minnick's second whisky book, "Bourbon Curious" not only shares some of the history behind many Bourbon brands, but breaks down many of them by flavor characteristics to help new Bourbon fans find the whiskies they're most likely to enjoy.
Fred's based in Louisville, and keeps a close eye on the Bourbon industry. On this week's WhiskyCast In-Depth, we sat down over drams to discuss his book and the state of Bourbon today, including the growing interest among distillers in using technology to do what only time has been proven to do successfully…create a mature whisky.
In the news, longtime Burn Stewart whisky guru Ian Macmillan is leaving to become Bladnoch's new master distiller and blender as part of that distillery's revival, the still maker under scrutiny following April's distillery explosion in Kentucky is keeping quiet, and we'll have a roundup of the week's new whiskies.
Links:
FredMinnick.com
|
Silver Trail Distillery
|
Revenoor Stills
| 
Bladnoch
|
The Whisky Show London Nepal Appeal Whisky
|
Shetland Reel
|
Douglas Laing & Co.
|
Sullivan's Cove
|
Catoctin Creek
|
Dalwhinnie
|
Jameson
|
Jack Daniel's 
---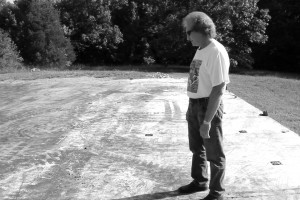 This week, we're on location at the M.B. Roland Distillery in Pembroke, Kentucky for a special benefit to raise money for the Lifting Spirits – Jay & Kyle Rogers Support Fund. Jay and Kyle were critically burned in the April 24th still explosion at the Silver Trail Distillery in Hardin, Kentucky, and while Kyle died of his injuries two weeks later, Jay is well on the road to recovery. He and Silver Trail founder Spencer Balentine will share their stories of that tragic day and the weeks since then with us on this week's WhiskyCast In-Depth. We'll also hear from M.B. Roland co-founder Paul Tomaszewski on why he and his wife opened their distillery to help Silver Trail get back in business.
In the news, another suspect has pleaded guilty in the Kentucky Bourbon theft ring, Nashville's Corsair Artisan Distillery is expanding again in the Tennessee capital, another new Irish distillery has opened, and a 110-year-old New Jersey woman credits her longevity to a dram and three beers a day for the last 70 years!
Links:
"Lifting Spirits" Fund
|
Silver Trail Distillery
|
M.B. Roland Distillery
|
Corsair Artisan Distillery
|
Kings County Distillery
|
Great Northern Distillery
|
Suntory
|
A. Smith Bowman
|
Templeton Rye Settlement
|
Edinburgh Whisky Ltd.
|
American Craft Spirits Association
|
Tomatin
---
---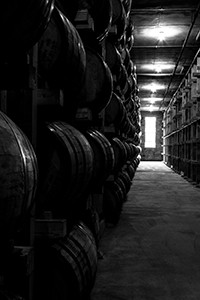 The history of Bourbon is filled with enough myths to make a dozen Disney movies, enough crimes for years of True Detective, and enough mysteries to make Sherlock Holmes hang up his deerstalker cap. In part two of our conversation with "Bourbon Empire" author Reid Mitenbuler, we'll look at the crimes, corruption, and prejudice that are part of Bourbon's past, as well as the resurgence of craft distilling and other factors that give Bourbon a bright future. In the news, Brown-Forman has started work on its new Old Forester Distillery on Louisville's Whiskey Row two weeks after a four-alarm fire threatened the $45 million dollar project, Utah's High West has opened its new distillery outside of Park City, and a rock group is lending its name to a new Irish whiskey.
Links:
Reid Mitenbuler
|
Templeton Rye
|
Old Forester
|
Woodford Reserve
|
High West
|
MGP
|
Maker's Mark
|
The Pogues
|
West Cork Distillers
|
Powers
| 
Irish Whiskey Collection
|
The Glenrothes
|
Blackadder
|
International Wine & Spirit Competition
|
Aberlour
|
1792 Bourbon
---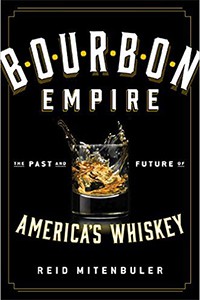 Bourbon has a unique place in American history, but as with other elements of American history…many of the stories of Bourbon are based more on myth and legend than actual facts, and the truth often gets lost over decades of marketing mythology. Reid Mitenbuler debunks many of the myths and provides historical context in his book "Bourbon Empire: The Past and Future of America's Whiskey." He'll share some of his stories with us in the first of a two-part interview on this week's WhiskyCast In-Depth.
In the news, a more recent whiskey tale will cost Templeton Rye thousands of dollars in refunds and legal fees after the Iowa company settled three class-action lawsuits in what Templeton Rye co-founder Keith Kerkhoff called "legalized stealing." Scottish National Party activists want the Edinburgh government to intervene in the Scotch Whisky industry to keep more profits in Scotland, and we'll have details on new whiskies from Jack Daniel's, The Famous Grouse, The Dalmore, Pendleton, and more!
Links:
Reid Mitenbuler
 |
Herald Scotland
|
Scotch Whisky Association
 |
Jack Daniel's
|
The Famous Grouse
|
Scapa
|
The Dalmore
|
Bonnie Rose
|
Pendleton
|
Tales of the Cocktail
|
Aberdeen Press & Journal
|
Evan Williams
|
Hudson Whiskey
---