WhiskyCast is where it all begins. Now completing our 10th year, each weekly episode brings you the latest in whisky news, along with the latest events, tasting notes, comments from other listeners, and the weekly "In-Depth" segment features interviews with the people who help make whisky the "water of life".
This week, we'll be talking about whisky and education. Not teaching people how to drink whisky, but how to make it! There aren't many university-level programs in distilling, but the University of Kentucky has now started offering a certificate in Distillation, Wine, and Brewing to undergraduate students who complete a series of courses in chemistry, engineering, and other subjects. Dr. Seth DeBolt is one of the program's founders, and joins us to discuss it on this week's WhiskyCast In-Depth.
In the news, we'll look at the progress of two proposed distilleries in Scotland, along with plans for next June's Kentucky Bourbon Affair in Louisville – complete with Kentucky's first major whisky festival including whiskies from all over the world. There are also new whiskies coming out of Scotland, along with Italy's first single malt and we'll kick off the holiday season by sampling a whisky-filled Advent calendar!
Links:
University of Kentucky
 |
Gartbreck
 | 
Dornoch Castle Hotel
 |
Corsair Artisan Distillery
|
United Spirits
|
Sazerac
|
Brown-Forman
|
Kentucky Bourbon Affair
|
Whisky Live USA
|
Lindores Whisky Society
|
Glenturret
|
The Glenrothes
|
Aberfeldy
|
Puni Distillery
|
Westland Distillery
---
---
As we begin the 11th year of WhiskyCast, we're taking a look back this week to catch up with some of the friends we've made over the last ten years…people who are now making their own way in the whisky world. We'll hear from a Kentucky sheriff's deputy starting his post-police career as a Bourbon distiller, a couple from New Zealand who gave birth to a whisky distillery and a baby son at the same time, and a Scottish expat who followed his wife to New Jersey and wants to teach his new neighbors about Scotch Whisky. In the news, Scottish environmental officials have released their annual list of industrial polluters with just a handful of whisky-related violations caused by things like excessive rainfall. We'll also get the details on Bonhams' return to whisky auctions in New York City and details on the week's new whiskies…including one that covers the spectrum of woods.
Links:
Boone County Distilling
|
Cardrona Distillery
|
Kilted Whisky Man
|
SEPA
|
Herald Scotland
|
Scotch Whisky Association
|
Edrington
|
Bonhams
|
GlenDronach
|
Amrut
|
Ranger Creek
|
Spirit Works
|
Diageo
|
---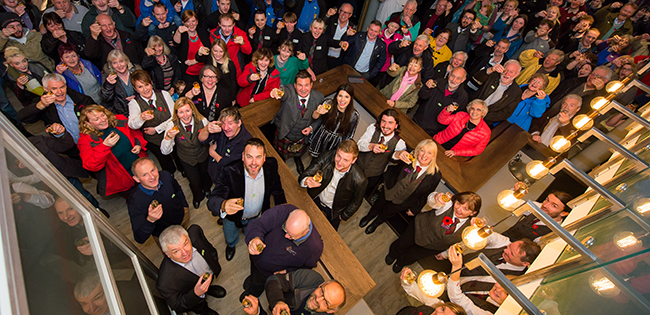 Scotland's Glenturret Distillery celebrated its 240th anniversary this week by gathering 240 people at The Famous Grouse Experience for a toast, and by announcing the debut of the distillery's first range of single malts in many years. Stuart Cassells heads up Glenturret, and was instrumental in making those single malts possible. He'll join us on WhiskyCast In-Depth to discuss the history and the future of Scotland's oldest distillery.
We're also celebrating an anniversary this week, though it's just ten years instead of 240. Still, we've packed a lot into this special episode…with the latest on the Compass Box controversy from John Glaser – and some of your opinions as well. We'll also check up on the week's new whiskies, meet the distiller playing David to the University of Kentucky's Goliath in federal court, and American Bartender of the Year Ivy Mix will share a warming cocktail recipe for the holidays – or any cold evening.
Links:
Glenturret
|
Compass Box
|
Scotch Whisky Association
|
William F. McMurry & Associates
|
Diageo
 |
The Glenrothes
|
Ballantine's
|
English Whisky Company
|
Teeling Whiskey
 |
Dry Fly Distilling
|
Benromach
|
Angel's Envy
|
Paul John
|
Auchentoshan
|
Urban Glass
|
Baltimore Whiskey Company
| 
Leyenda
|
Woodford Reserve
---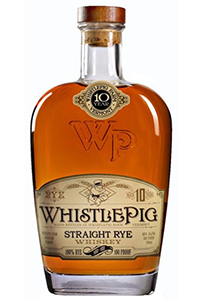 Popular, yet controversial in many ways, WhistlePig Farm's distillery has finally opened after a series of lengthy delays and disputes. Founder Raj Peter Bhakta spent around $250,000 in legal fees battling Vermont regulators over whether WhistlePig Farm qualifies as an "agricultural operation" under the state's unique laws protecting farms from commercial development. Even though whiskey distilled from rye grown on the farm is still several years away from being ready for sale, Bhakta claims WhistlePig is one of the leading "grain to glass" distilleries in the United States. We'll challenge that claim as we discuss the distillery's future with Raj Peter Bhakta on this week's WhiskyCast In-Depth. In the news, Compass Box is in the middle of a controversy of its own after another Scotch Whisky producer accused it of being too transparent with details on its latest two releases. That's just one of several legal battles within the whisky industry this week, and we'll have all the details, as well as tasting notes that might just be illegal in Scotland.
Links:
WhistlePig Rye
 |
Compass Box
|
Scotch Whisky Association
|
Sazerac
|
Woodford Reserve
|
Force India F1
|
Johnnie Walker
|
Sagamore Spirit
|
BBC News
|
Classic Malts
|
William Grant & Sons
|
Ballantine's
|
Douglas Laing & Co.
|
The Glover
|
Three Ships
|
CTV News
|
Glenfiddich
---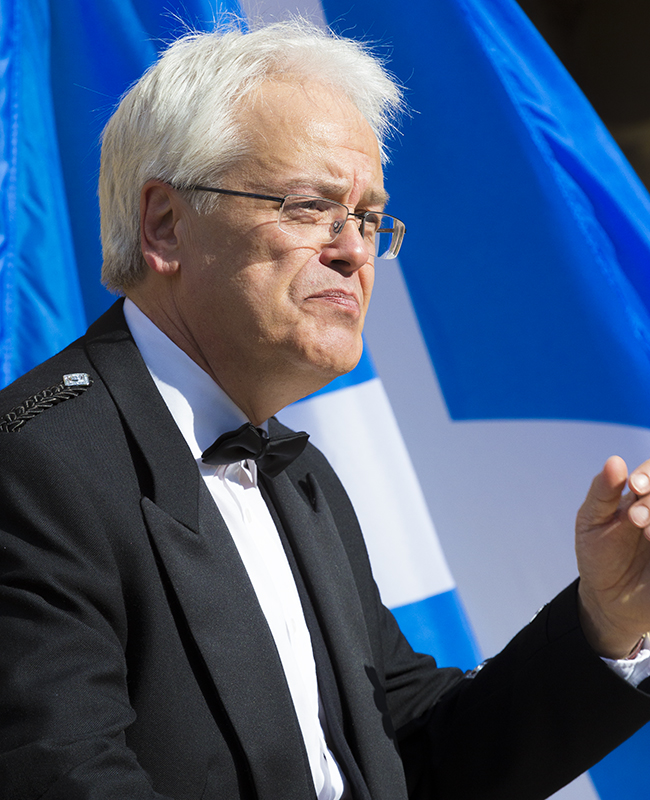 Andy Cant has been a Scotch Whisky nomad for nearly four decades, working at distilleries and maltings all over Scotland. He's done everything from making grain whisky for blends to running a maltings and multiple malt whisky distilleries from Islay to the Highlands. These days, you'll find him at Cardhu Distillery in Speyside, but we caught up with him recently at Mount Vernon in Virginia, where he was part of a team from Scotland making single malt whisky at George Washington's Distillery. He shares some stories of the distilleries and the people he's worked with along the way on this week's WhiskyCast In-Depth.
Travel retail releases dominate the news this week, with a bunch of new whiskies being unveiled at the travel retail industry's annual showcase in Cannes. We'll also have the details on Diageo's 2015 Special Releases from Scotland, this year's Masters Collection release from Woodford Reserve, and tales of lawyers on the loose in Kentucky!
Links:
Cardhu
|
William Grant & Sons
|
Glenfiddich
|
Jameson
|
The Macallan
|
Classic Malts
|
Woodford Reserve
|
Bowmore
|
Douglas Laing & Co.
|
Glenora Distillery
|
Beam Suntory
|
MGP
|
WKYT-TV
|
FredMinnick.com
|
Hartfield & Company
|
---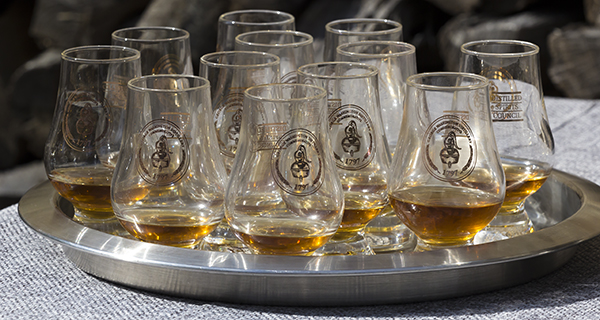 George Washington's Scottish distiller never made single malt whisky at Mount Vernon in the 18th Century, but Scottish distillers John Campbell, Bill Lumsden, and Andy Cant did in the spring of 2012. They returned to Virginia this week to bottle that whisky for charity, and the first set of two bottles sold at the Spirit of Mount Vernon gala for $26,000. We'll hear from the distillers on the challenge of making whisky the "old school" way on WhiskyCast In-Depth. In the news, Pappy Van Winkle shortages will be even worse than usual this year, another rare Bourbon is making a comeback, and Irish Whiskey experts honor this year's crop of whiskies in the Irish Whiskey Awards.
Links:
George Washington's Distillery
|
Old Rip Van Winkle
|
Heaven Hill
|
Bruichladdich
|
The Balvenie
|
Ardmore
|
Arran
|
English Whisky Company
|
The Lakes Distillery
|
Irish Whiskey Awards
|
Spirit of Speyside Festival
|
Wild Turkey
|
Skinner
|
Nikka Whisky
|
Royal Brackla
|
Compass Box 
---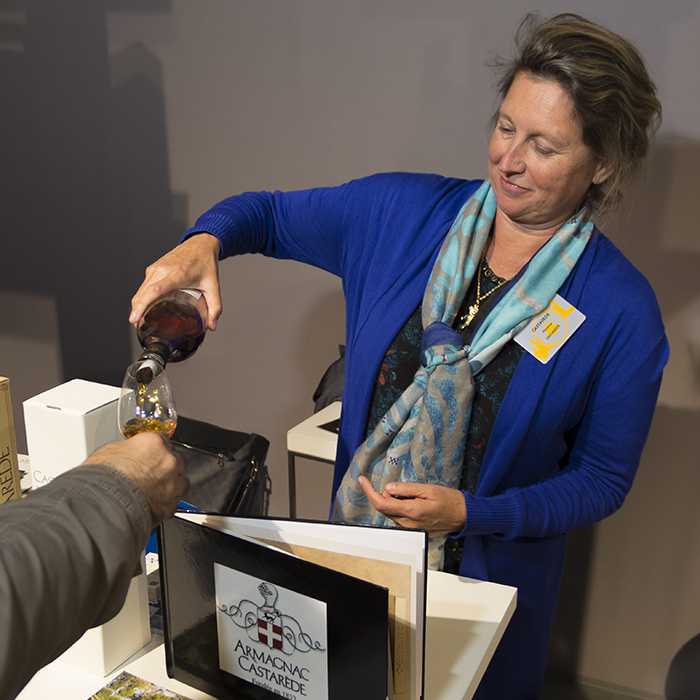 It's rare that we talk about spirits other than whiskies on WhiskyCast, but with many people complaining that rising prices for single malts are forcing them to seek alternatives, it's a good time to take another look at Armagnacs. We first looked at the French spirit back in 2007, and while whisky prices have been rising sharply, prices for vintage Armagnacs have been rising much more slowly. Florence Castarède is the sixth generation of her family to manage Armagnac Castarède, and we'll discuss Armagnacs with her on this week's WhiskyCast In-Depth. In the news, Sazerac plans to revive the Michael Collins Irish Whiskey brand – just in time for the centennial of the Irish revolutionary's rise to prominence during the Irish Civil War. Shakespeare asked "what's in a name" — and two whisky makers are asking that after winding up with the same name on their whiskies…and Neiman Marcus has the $125,000 answer to the question "what to give a whisky lover who has everything."
Links:
Armagnac Castarède
 |
Sazerac
|
Glenmorangie
|
High West
 |
George Washington's Distillery
|
Global Alcohol Policy Conference
|
Scotch Whisky Association
|
Glenfarclas
|
Bruichladdich
|
Hibiki
|
The Singleton of Glendullan
|
Neiman Marcus
|
Orphan Barrel
|
Mackmyra
---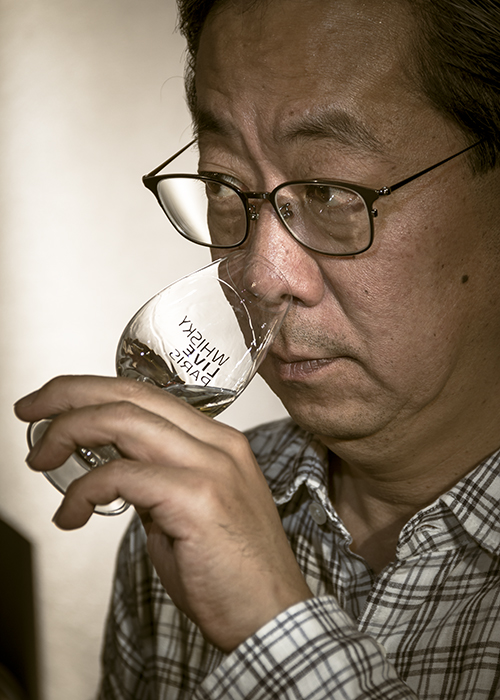 Earlier this year, Japan's Nikka Whisky announced plans to replace many of its age-statement single malts with new no-age-statement versions. The company's past projections of estimated demand couldn't have forecast the current boom in Japanese whisky sales, and Nikka didn't lay down enough whisky to meet today's demand. We'll discuss the situation with Nikka's chief blender, Tadashi Sakuma, on this week's WhiskyCast In-Depth. In the news, Brown-Forman has started construction of its new distillery at Ireland's Slane Castle, and the popularity of flavored whiskies may lead to a sale of its Southern Comfort whiskey liqueur. Heaven Hill's warehouses have yielded a treasure from the old Stitzel-Weller Distillery, and we now know what The Glenlivet's Alan Winchester had in mind when he hinted earlier this year that he'd been experimenting with peat.
Links:
Nikka Whisky
|
Walsh Whiskey
 |
Brown-Forman
|
Heaven Hill
|
1792 Bourbon
|
The Glenlivet
|
Glenfiddich
|
GlenDronach
|
Port Askaig
|
Chivas Regal
|
Teerenpeli
|
Distilled Spirits Council of the US
|
Scotch Whisky.com
|
Wyoming Whiskey
| 
Dalwhinnie
|
Domaine des Hautes Glaces
---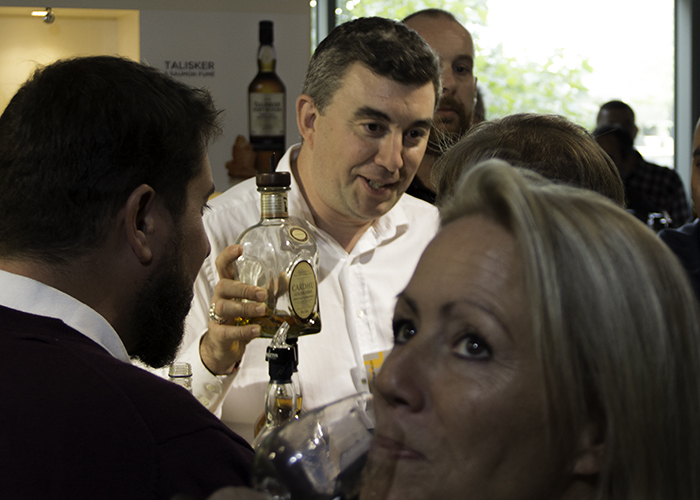 In this special bonus episode from Whisky Live Paris, we'll have more highlights from one of Europe's top whisky festivals. We'll look at the recent controversy over a legal definition of France's Breton Whisky, and hear from an American making single malt whisky in England…the very idea might make some heads explode in Scotland! In the news, Taiwan's award-winning King Car Distillery is starting a massive expansion project — not just doubling production capacity, but boosting it by five times as much! There's also more news on new whiskies from around the world, along with tasting notes and much more…
Links:
Whisky Live Paris
|
King Car/Kavalan
|
Kilchoman
|
Springbank
|
Buffalo Trace
|
Compass Box
|
Jack Daniel's
|
Creative Whisky Company
|
Loch Lomond Group
|
Douglas Laing & Co.
|
Law360.com
|
Distillerie Warenghem
|
Arran
|
Jameson
|
Franciscan Well
|
Cotswolds Distillery
|
Tormore
|
Old Pulteney
---