WhiskyCast is where it all begins. Now completing our 10th year, each weekly episode brings you the latest in whisky news, along with the latest events, tasting notes, comments from other listeners, and the weekly "In-Depth" segment features interviews with the people who help make whisky the "water of life".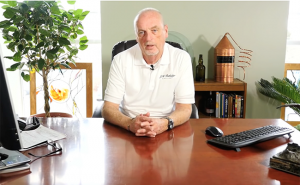 The other night, Louisville's Haymarket Whiskey Bar held a "Jim Rutledge Tribute Night" to honor the retired Four Roses master distiller. Less than 24 hours later, Jim announced his plans to come out of retirement and start a $2 million crowdfunding campaign to build a new distillery near Louisville. We'll talk with Jim about his new project on this week's WhiskyCast In-Depth. In the news, Brown-Forman is back in the Scotch Whisky business after 11 years with a $416 million deal to buy the BenRiach Distillery Company from Billy Walker and his partners, Compass Box is hoping to "enlighten" those who oppose transparency in Scotch whisky with two new bottlings, and Cleveland Whiskey's Tom Lix is using his "magic" maturation machine for a new range of finished whiskies.
Links:
J.W. Rutledge Distillery
|
Brown-Forman
|
The BenRiach Distillery Company
|
Compass Box
|
The Glenrothes
|
Wemyss Malts
|
Sagamore Spirit Distillery
|
Cleveland Whiskey
|
Monmouth Whisky Club
|
Trail's End Bourbon
|
Yellowstone Bourbon
|
Michter's
---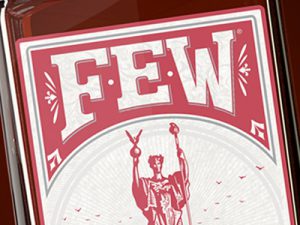 Paul Hletlko is one of the leaders in North America's craft distilling movement, and the founder of FEW Spirits is in the middle of a distillery expansion that will triple his annual spirits production – in the heart of what was once the capital of America's temperance movement. We'll talk with Paul Hletko on this week's WhiskyCast In-Depth, and look at some of the highlights from this week's Wine & Spirits Wholesalers of America convention and Independent Spirits Expo in Las Vegas during the news. Finally, we'll listen as one of today's hottest country music stars – and a budding whisky entrepreneur – pays tribute to Prince shortly after the music icon's death this week.
Links:
FEW Spirits
|
Scotch Whisky Association
|
Balcones Distilling
|
Sierra Norte Whiskey
|
Independent Spirits Expo
|
Wine & Spirits Wholesalers of America
|
Glencadam
|
Rampur Single Malt Whisky
|
John Drew Brands
 |
That Boutique-y Whisky Company
|
Douglas Laing & Co.
|
Michter's
|
Maker's Mark
|
Kikori Whiskey
|
Egan's
|
Virginia Black
|
Las Vegas Distillery
---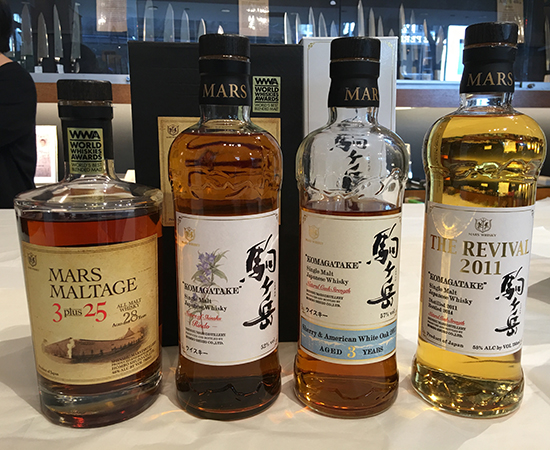 Japan's Hombo Shizu has been making whiskies off and on since 1949, and the company's whisky heritage claims a critical link to Masataka Taketsuru, the "father of Japanese whisky." Now, Hombo Shuzo's Mars whiskies are back for good, and the company is beginning construction of a new distillery on the site of its original Kagoshima distillery on the southern tip of Japan while producing whisky full-time at its Shinshu distillery near Nagano. Mars whiskies are now starting to reach the US market, and will be available soon in Europe … we'll discuss these developments with Hombo Shuzo's Saki Umemara and Eric Swanson of Tokiwa Imports on this week's WhiskyCast In-Depth.
In the news, Kentucky's governor has signed a new law that loosens up some of the limits on the state's distillery visitor centers, Diageo is releasing several new North American whiskies, and there's no Canadian content in a Canadian celebrity's new whisky! We'll also share a special moment with you as a new Keeper of the Quaich finds out about his nomination!
Links:
Mars Whisky
 |
Tokiwa Imports
|
Kentucky Distillers Association
|
Bulleit Bourbon
|
Crown Royal
|
Diageo
|
Just-Drinks.com
|
The Globe & Mail
|
Brown-Forman
|
Kilchoman
|
ImPex Beverages
|
That Boutique-y Whisky Company
|
Keepers of the Quaich
---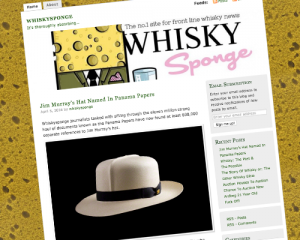 The Whisky Sponge has been puncturing egos and tweaking the Scotch Whisky industry with impunity – and relative anonymity – for nearly three years, but on this week's WhiskyCast In-Depth, the Sponge publicly reveals his true identity for the first time. We don't want to spoil the surprise, but it's not "Jill Bumsden" and especially not "Dark Mollesty"!
In the news, Luxco's plans for another Bourbon distillery in Bardstown, Kentucky have been confirmed as the longtime blender and bottler tries to lock in whiskey supplies for the future … Crown Royal's distillery strike could last well into the summer … and we'll look at the results of two recent whisky competitions.
Links:
The Whisky Sponge
|
Luxco
|
Blood Oath
| 
Crown Royal
 | 
UFCW Canada Local 832
 |
Pure Scot
|
Bladnoch
|
American Distilling Institute
|
San Francisco World Spirits Competition
 |
Highland Park
|
Ardbeg
|
Laphroaig
---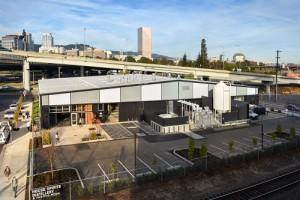 A lot of trends come out of Portland, Oregon…and while the craft distilling movement didn't originate there, Portland's House Spirits helped jump-start the industry when Christian Krogstad started making gin, aquavit, and whisky in 2004. Last November, House Spirits moved into an all-new distillery with a goal of making its Westward Oregon Straight Malt Whisky a leader in the emerging American Single Malt category. Tom Mooney is president of House Spirits, and is also wrapping up a year as president of the American Craft Spirits Association. We'll talk with him on this week's WhiskyCast In-Depth. In the news, Islay is mourning the passing of Kilchoman Distillery's John MacLellan, legislation to ease some of the restrictions on visitors centers at Kentucky's distilleries is headed for the Governor's desk, and we'll have details on a single malt matured in a cask first used for chili pepper sauce. No, it's not an April Fool's joke!
Links:
House Spirits
|
Kilchoman
|
John MacLellan Tribute Fund
|
United Spirits
|
Scotch Whisky Association
|
Walsh Whiskey Distillery
 |
Brewdog/Lone Wolf
|
Anchor Distilling
|
Bruichladdich
|
Benromach
|
anCnoc
|
Douglas Laing & Co.
|
Woodford Reserve
|
Westland Distillery
|
American Craft Spirits Association
---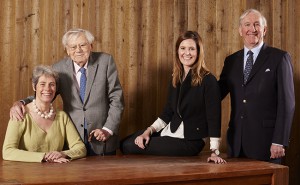 You'll see a lot of businesses with the "& Son" as part of the name, but rarely do we see businesses with "& Daughter" – let alone "& Daughters." The Last Drop doesn't have that in its name, but it has something more…Beanie Espey and Rebecca Jago have taken over the day-to-day management of the company from their fathers, longtime Scotch Whisky industry figures James Espey and Tom Jago. We'll talk with Beanie Espey about that transition and the latest Last Drop release – a 50-year-old double-matured blended Scotch – on this week's WhiskyCast In-Depth. We'll also look at the resurgence of Rye whiskey among Pennsylvania's craft distillers as they reclaim the state's distilling heritage that dates back to Colonial times, along with the details on Whistlepig Farm's newest release, a 15-year-old Rye finished in casks made from oak trees that came from the farm in Vermont. We'll also have the story of one man's goal to taste 366 drams in 366 days – on video, and for a good cause.
Links:
The Last Drop
|
American Whiskey Convention
|
Bluebird Distilling
|
Dad's Hat
|
Deer Creek Malthouse
|
Manatawny Still Works
|
Wigle Distillery
|
WhistlePig
|
Michter's
|
Spey
|
Douglas Laing & Co.
|
Jameson
|
LBL Moonshine
|
San Francisco World Spirits Competition
|
A Dram A Day
---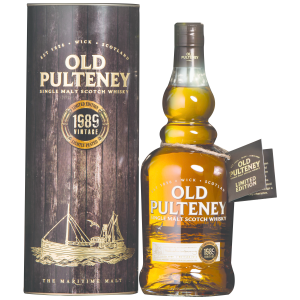 After two years of victories for Pacific Rim whiskies, a single malt Scotch is back on top of the World Whiskies Awards. Old Pulteney's 1989 Vintage was named "World's Best Single Malt Whisky" in Whisky Magazine's annual World Whiskies Awards. Thursday night's announcement caused celebrations at the distillery in Wick and Inver House's main offices near Edinburgh. We'll discuss the results of this year's competition with judging panel chairman Neil Ridley, along with his plans to launch a new line of independent bottlings at the end of this month with his business partner under the "Exile Casks" brand. In the news, Heaven Hill takes "Distiller of the Year" in the Icons of Whisky Awards, Ardbeg shines some light on its new Dark Cove malt, and High West releases a "light" whiskey.
Links:
World Whiskies Awards
|
Old Pulteney
|
Icons of Whisky Awards
|
Heaven Hill
|
Scotch Whisky Association
|
Arran
|
Ardbeg
|
BenRiach
|
High West
|
Smooth Ambler
|
Brenne Whisky
---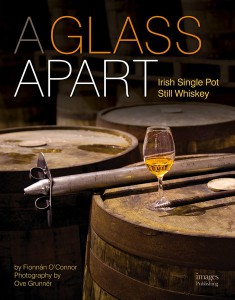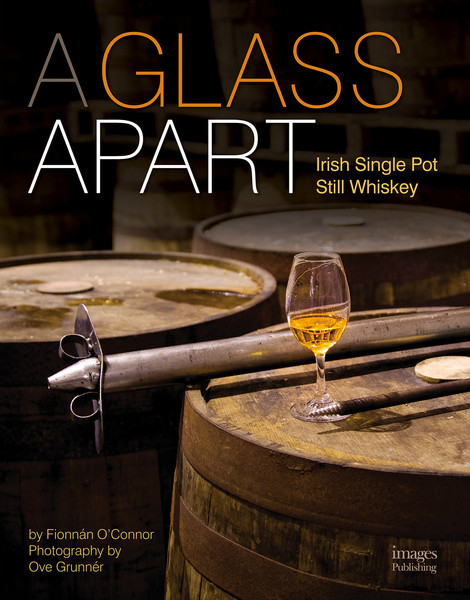 There was once a time when Ireland's single pot still whiskies were among the world's most popular drams, but a combination of changing tastes, politics, and other factors nearly destroyed the Irish Whiskey industry decades ago. Now, whisky lovers are rediscovering the heavier, oilier flavor of single pot still Irish whiskies, and one Irish historian has researched the origins and development of those whiskies. We'll talk with Fionnán O'Connor on this week's WhiskyCast In-Depth, along with a look at one of Ireland's newest distilleries, the William Grant & Sons-owned Tullamore Distillery. In the news, Scotch Whisky Association lawyers have won a battle in India, while Indian banks and opposition politicians are trying to keep Vijay Mallya from collecting his $75 million exit package from United Spirits. We'll also look at the week's new whiskies and a new place for tourists to learn more about Irish Whiskey in Killarney.
Links:
"A Glass Apart"
|
Tullamore D.E.W
|
Scotch Whisky Association
|
United Spirits
|
Force India F1
|
McLaren Formula 1
|
Deanston
|
Highland Park
|
Arran
|
Glenfarclas
|
Laphroaig
|
Ardbeg
|
Popcorn Sutton
|
Irish Whiskey Experience
|
Celtic Whiskey Shop
|
Single Pot Stills of Midleton
|
Bushmills
---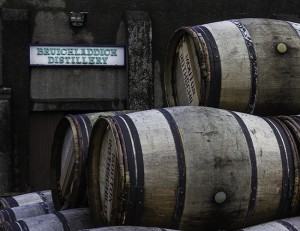 Adam Hannett has a tough job, though he wouldn't trade places with anyone for the world! He took over for the legendary Jim McEwan as head distiller at Bruichladdich following Jim's retirement last summer, and has just released his first bottling: Octomore 7.4 Virgin Oak. We'll talk with Adam about the future at Bruichladdich, what it's like to have your mentor living right next door to the distillery, and Bruichladdich's plans to make its recipes for the "Classic Laddie" more transparent starting next month. In the news, the Scotch Whisky Association has warned Bruichladdich to run those plans by UK regulators first, while nearby Lagavulin has unveiled its 200th anniversary bottling with a nod to the distant past. Teeling Whiskey is sending 12 different single barrel Irish whiskies to the US in time for St. Patrick's Day, Scotland's northernmost mainland distillery is releasing its first whisky, and we now know the new name for the restored Old Taylor Distillery in Kentucky.
Links:
Bruichladdich
|
Scotch Whisky Association
|
Lagavulin
|
Crown Royal
|
Leland Little Auctions
|
Wolfburn Distillery
|
Teeling Whiskey Company
|
Buffalo Trace
|
Castle & Key
---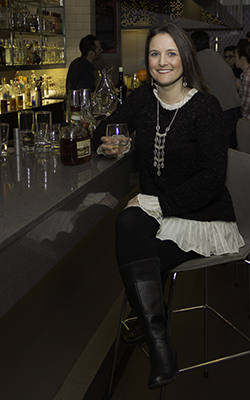 There's been a lot of attention paid recently to women working in the whisky industry, but when Allisa Henley was promoted to Head Distiller at Tennessee's George Dickel Distillery last March, she just took over for John Lunn without even so much as a news release. While most people thought of her as being in charge of the distillery's visitor center, she had quietly been Lunn's understudy for a decade and stepped right into the role she had been training for – at the distillery just a few miles from where she grew up. We'll talk with Allisa on WhiskyCast In-Depth about the transition and the challenges of being a whiskey maker in the heart of the Bible Belt, especially since the Dickel distillery is located in a dry county.
In the news, a new report projects American whiskey could outsell single malt Scotch worldwide as soon as 2020, with much of that demand for Bourbon and Tennessee whiskies. Whisky Magazine has announced the North American winners in the 2016 World Whisky Awards, and there's a surprise winner in the battle for "World's Best Bourbon" honors. Balcones Distilling in Texas fired up the stills at its new Waco distillery for the first time this week after taking home three Whisky Magazine awards, and we'll have your reaction to last week's interview with Balcones founder and former master distiller Chip Tate as he prepares to begin making whisky again at his new distillery. We'll also have more of your reaction to the Compass Box transparency campaign, along with tasting notes for two unique craft whiskies from Washington and Colorado.
Links:
George Dickel
|
International Wine & Spirits Report
|
Kentucky Distillers Association
|
World Whiskies Awards
|
Smooth Ambler
|
Balcones Distilling
|
Diageo
|
United Spirits
|
1792 Bourbon
|
Far North Spirits
|
Jameson
|
The Pogues Irish Whiskey
|
Reserve 101
|
Brenne French Single Malt
|
Compass Box
|
Bainbridge Organic Distillers
|
Distillery 291
---