WhiskyCast is where it all begins. Now in our 8th year, each weekly episode brings you the latest in whisky news, along with the latest events, tasting notes, comments from other listeners, and the weekly "In-Depth" segment features interviews with the people who help make whisky the "water of life".
Gordon & MacPhail has released thousands of single cask bottlings over the years, including the two oldest whiskies ever bottled: 70-year-old casks of Mortlach and Glenlivet single malts. Now, the family-owned company is reviving its "Rare Old" series of single malts with a series of new releases. Many of those new releases are from distilleries that closed 30 years ago this year during one of the industry's biggest cutbacks in distilling capacity. We'll discuss those distilleries and whether a new "whisky loch" is filling up with Gordon & MacPhail's Michael Urquhart in this week's WhiskyCast In-Depth. In the news, another Indian distillery expands its single malt lineup, Miltonduff Distillery gets a turn in the spotlight, and more new distilleries are coming to Northern Ireland. This week's tasting notes include Ardbeg's new Ardbog, The Glenlivet's new Alpha single malt, and Forty Creek's upcoming Heart of Gold Canadian whisky.
Read more »
---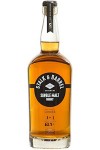 One of the fun things about WhiskyCast has been the opportunity to watch dreams come true, and that's the case with this week's episode. Back in 2006, we first met Barry Stein and Barry Bernstein as they were just getting started as Canada's first independent Scotch whisky bottlers and dreamed of making their own whisky. in 2009, they opened Still Waters Distillery in a Toronto suburb, and on April 27, the first cask of their Stalk & Barrel single malt whisky went on sale. This weekend, they were pouring it at the Spirit of Toronto festival, and we'll catch up with the guys on WhiskyCast In-Depth. In the news, Diageo's shaking up the executive suite, the Kentucky Bourbon Trail gets a new stop on Louisville's Whiskey Row, and we'll hear about new whiskies from Mackmyra, Jura, Corby, and Masterson's.
Read more »
---
Family-owned businesses often face obstacles that other companies don't, and the whisky business is no exception. This week, Fred and Stewart Laing dissolved their 40+ year partnership in Glasgow-based Douglas Laing & Co., with Stewart taking his half of the business to form his own company with his sons. Meanwhile, Fred has brought his daughter Cara into what remains of Douglas Laing, and both brothers are already working on new whisky ideas. We'll hear from both brothers on their views of the split and their plans for the future. In the news, Kentucky's Bourbon distillers had their busiest year in nearly four decades during 2012, Heaven Hill's partners are signing on to help support Parker Beam's Promise of Hope fund for ALS research, and the Maker's Mark controversy pays off for Beam.
Read more »
---
When Ireland's distillers joined forces in 1966 to merge their struggling distilleries into one company, they placed their bet on Jameson as their principal export brand. Powers became the leading whiskey in Ireland, with limited exports to the U.S. and other key markets. The bet paid off, and Jameson became the world's best-selling Irish whiskey. Now, Irish Distillers is giving the world a taste of the pot still whiskey John Ryan's family created seven generations ago. He's been in the U.S. for a series of Powers tastings, and joins us for this week's WhiskyCast In-Depth. In the news, a gutsy thief steals a $26,000 bottle of whisky in Toronto, Kentucky's getting ready for Derby Week, and Amrut's greedy angels are on the loose.
---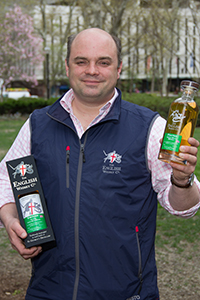 The English Whisky Company has been distilling since 2006, and while it may not be able to claim the title of "England's only whisky distillery" for much longer, it'll be able to call itself "England's oldest whisky distillery". Andrew Nelstrop's been touring the U.S. to introduce his family's whiskies for the first time in the colonies, and joins us for this week's WhiskyCast In-Depth. In the news, South Africa's Distell Group has bought Burn Stewart Distillers, Chivas Brothers clears a hurdle to building a new distillery in Speyside, and we'll have the weekly update on new whiskies.
---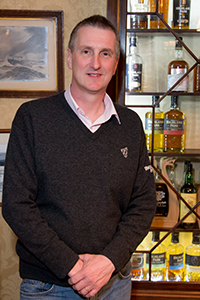 When Magnus Eunson set up his illegal still on Orkney in 1798, the gaugers in the village of Kirkwall were a safe distance away. Graham Manson manages Highland Park now, and Kirkwall has grown up around the distillery. We'll hear from Graham on WhiskyCast In-Depth, and get some historical perspective from retired Highland Park and Scapa worker Davie Reid. In the news, U.S. craft distillers have broken away from the American Distilling Institute to set up their own organization, the Scotch Malt Whisky Society expands to India, and Chicago's getting ready for Whisky Week.
Read more »
---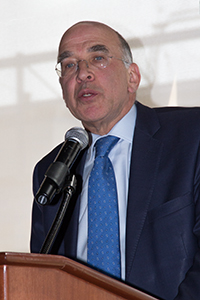 Scotch Whisky exports account for 80% of all Scottish food and drink exports each year, along with about 25% of all UK food and drink exports. The Scotch Whisky Association released its final 2012 export report this week, with little to no gain from 2011. SWA Chief Executive Gavin Hewitt discusses the export data and other key issues facing the industry on this week's WhiskyCast In-Depth. In the news, Diageo's Nick Morgan outlines the company's plans for a massive expansion of distilling capacity in Scotland, Beam North American President Bill Newlands discusses the Maker's Mark controversy, and we'll get  sneak previews of this year's Four Roses Limited Edition Single Barrel Bourbon from Jim Rutledge and the new Wild Turkey visitors center from Jimmy Russell. This week's tasting notes include the Highland Park Loki, Teacher's 50, and WhistlePig Rye TripleOne whiskies.
---
Cutty Sark is marking two anniversaries within a week or so: the brand's 90′s anniversary on March 23 and the third anniversary of its acquisition by the Edrington Group April 1. It's a legendary brand that lost its way in recent years, but recorded its first annual increase in sales during 2012 after years of declining sales. Edrington's first move three years ago was to put Jason Craig in charge of turning the ship around, and he joins us for this week's WhiskyCast In-Depth.
In the news, we'll have plenty of new releases to talk about from Arran, Balblair, Four Roses, Kilchoman, and more…including a very special Bruichladdich single cask with a lot of sentimental value for former managing director Mark Reynier. This week's tasting notes include a special limited edition Cutty Sark, a single malt from Germany, and a Kentucky classic.
---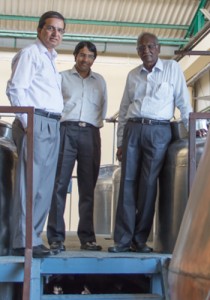 This week's episode required 35 hours of flying and 17,000 miles of round-trip travel, but it was well worth it to visit Amrut's distillery in Bangalore, India. We'll catch up with Amrut's Rick Jagdale to discuss a series of new Amrut single malts, including one that pays tribute to the excessively greedy angels in Amrut's warehouses, and Rick will answer some of your questions about Amrut as well. In the news, Billy Walker's investment team has added Glenglassaugh Distillery to their portfolio that already includes BenRiach and GlenDronach, Whisky Magazine announces this year's winners of the World Whiskies Awards and the Icons of Whisky Awards, more whiskies receive honors in the Ultimate Spirits Challenge, and it'll cost more for a dram of Scotch in Scotland after a UK tax increase.
Read more »
---
This week's episode comes from Frankfurt, Germany…during a layover on my trip to visit the Amrut Distillery in Bangalore, India. However, we're focusing on a rare  breed of whisky this week…the Peated American Single Malt. There are very few examples of this rare breed, one being Leviathan from Lost Spirits Distillery on California's Monterey Peninsula. Bryan Davis of Lost Spirits explains his reasons for producing a highly-peated single malt in this week's WhiskyCast In-Depth. In the news, Dewar's enters the flavored whisky market, Highland Park unleashes the shape-shifting Loki on the whisky world, and Scottish officials consider reviving the old Dallas Dhu Distillery in Speyside as a working distillery as well as a museum.
---