Stories
Whisky is a passion to explore. From the history of the spirit to the evolution of the industry, the story of whisky helps fuel that passion. Often, it's easy to forget that whisky is also a global multibillion dollar industry. The stories of whisky — from news and new releases to in-depth inquires and what goes on behind the label — blend together to help us appreciate the spirit of whisky.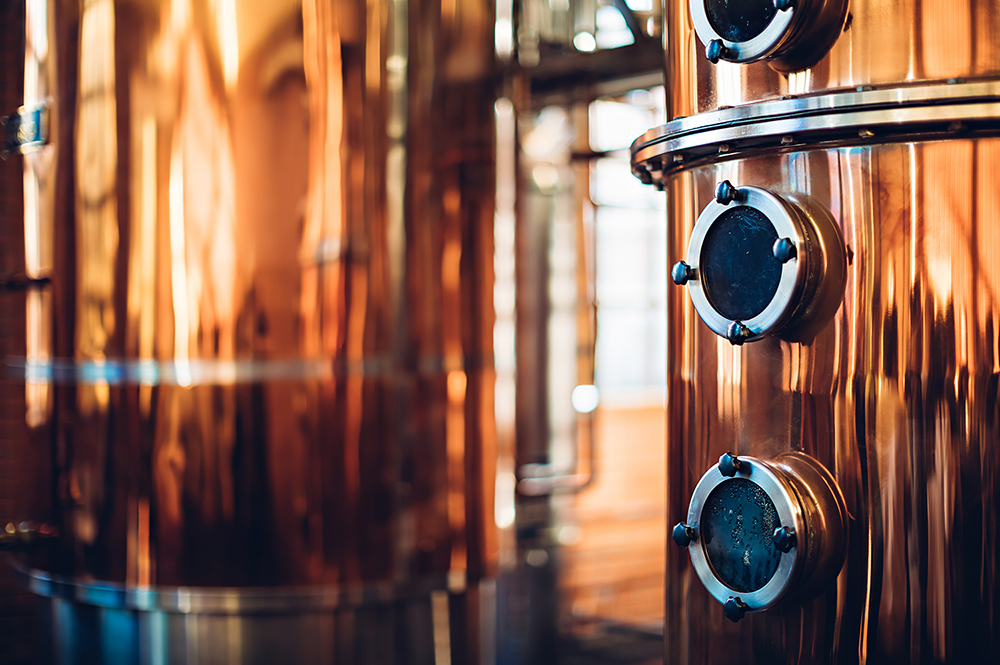 Woodford Reserve's $1,000 Mint Julep to Support Retired Thoroughbreds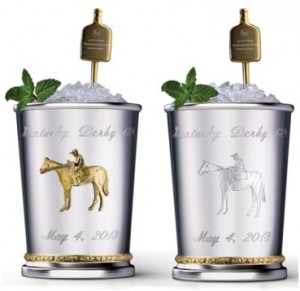 April 15, 2013 – As the official Bourbon of the Kentucky Derby, Woodford Reserve will once again produce the world's most exclusive Mint Julep during Derby Day at Churchill Downs in Louisville on May 4th. This is the eighth year that Woodford Reserve has supported thoroughbred-related charities through auctions for the silver and gold Mint Julep cups with the traditional Derby cocktail mixed by Master Distiller Chris Morris. The 2013 auction will benefit the Old Friends Thoroughbred Retirement Center, which provides a home for racehorses who have been retired from racing.
89 exclusive Mint Julep cups are available for purchase at the Woodford Reserve Mint Julep web site through May 2, 2013, and will be presented only at Churchill Downs on May 4th.
79 "Distinguished Cups" ($1,000 each) will feature the hand-engraved horse and jockey from the Kentucky Derby's gold winner's trophy, along with a garland of roses.
9 "Legendary Cups" display a gold-plated thoroughbred and rider medallion with diamonds. ($5,000 each)
The remaining "Legendary Cup" is part of a "Golden Opportunity" auction package, with an opening bid of $5,000. The winning bidder will present the trophy for the Woodford Reserve Turf Classic, which is the final race of the day at Churchill Downs before the Kentucky Derby. The package also includes a private tour and dinner at Woodford Reserve, along with a private tour of the Old Friends Thoroughbred Retirement Center with a Hall of Fame jockey.
Each Mint Julep cup owner will get to taste a gold-inspired version of the cocktail on Derby Day, as Chris Morris has selected ingredients including gold-filtered Canadian mineral water, Woodford County-grown mint leaves dusted with gold, and locally-grown Woodford Gold Sorghum, as well as the main ingredient: gold medal-winning Woodford Reserve Distiller's Select Bourbon.

Links: Woodford Reserve