Stories
Whisky is a passion to explore. From the history of the spirit to the evolution of the industry, the story of whisky helps fuel that passion. Often, it's easy to forget that whisky is also a global multibillion dollar industry. The stories of whisky — from news and new releases to in-depth inquires and what goes on behind the label — blend together to help us appreciate the spirit of whisky.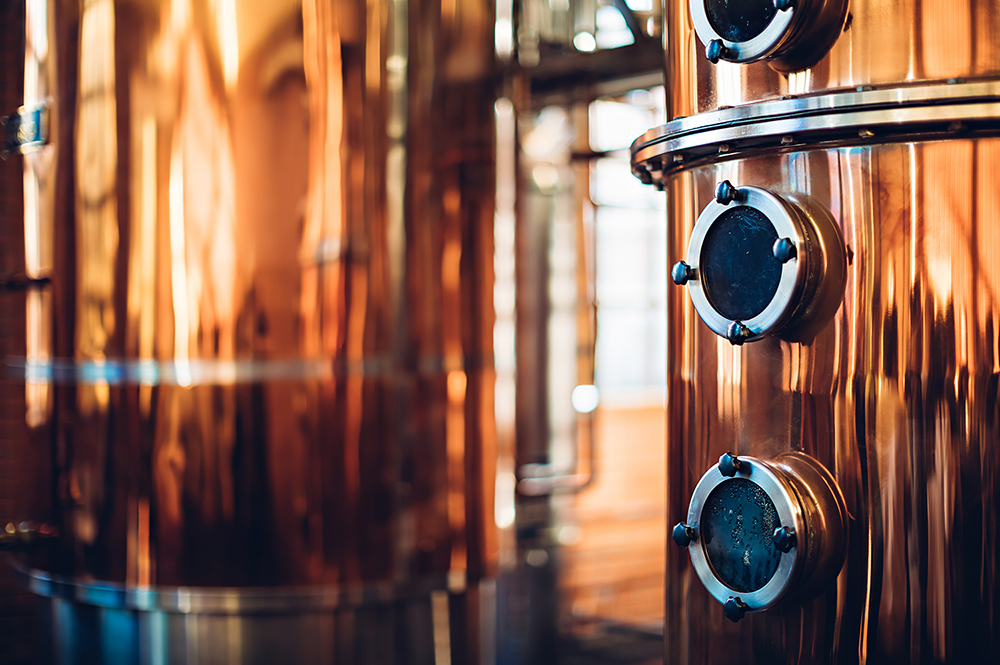 William Grant & Sons Opens New Tullamore D.E.W. Distillery
September 17, 2014 – Ireland's newest distillery has opened as William Grant & Sons dedicated its Tullamore D.E.W Distillery, bringing whiskey production back to Tullamore for the first time since the old D.E. Williams Distillery was closed in 1954. The €35 million ($50 million USD) distillery has four copper stills designed to resemble those from the original distillery, and will be capable of producing 1.8 million litres of alcohol annually.
William Grant & Sons acquired the Tullamore D.E.W. brand from C&C International in 2011 and made the decision to build a distillery of its own the following year. The whiskey supply for the brand has come from Midleton since 1975 under a long-term supply contract, but the new distillery will eventually supply all of the whiskey bottled as Tullamore D.E.W.
To mark the occasion, William Grant & Sons is releasing a limited edition (2,014 bottles) of Tullamore D.E.W Celebratory Phoenix Single Batch. Tullamore has used a Phoenix as part of the town's crest ever since a fire destroyed most of the town in 1785. In addition to the dedication ceremony at the distillery, a special celebration is being held in New York City featuring the great-grandson of Daniel E. Williams. Patrick Williams will preside over a barrel-signing ceremony with guests invited to sign a special barrel that will be shipped to the distillery, filled with new make spirit, and laid to rest with a similar barrel signed at the distillery's event.
Links: Tullamore D.E.W.