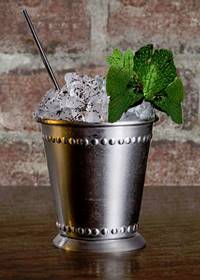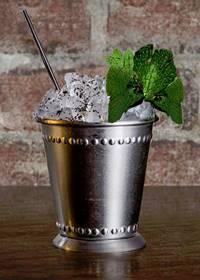 April 15, 2015 – Mint Julep recipes are popular this time of year as Kentucky prepares for Derby Day at Churchill Downs. This recipe comes from the folks at Wild Turkey and calls for a twist — not of lime, but with Cynar, an artichoke liqueur.
1.5 ounces Cynar
¾ ounce Wild Turkey 101 Bourbon
½ ounce simple syrup
½ ounce of fresh lemon juice
½ ounce of fresh grapefruit juice
12 mint leaves
2 ounces of soda water
2 dashes of Fee Brothers Grapefruit Bitters
In a Julep cup or rocks glass, add mint and all other ingredients except for the soda water and bitters. Gently muddle, then add ice, soda, and top with bitters.