May 14, 2018 – Whyte & Mackay shared these three cocktails created by noted New York City bartenders in time for World Whisky Day on Saturday, May 19. Patrick Smith of The Modern at The MOMA created The Dead Ringer using Jura 10-year-old, along with absinthe, Grand Marnier, and Amontillado sherry. Punch And Pie head bartender Logan Ronkaiken used Shackleton Whisky and Blue Curacao in his Arctic Seals cocktail, and the bar team at the Baccarat Hotel created La Dame de Coeur using The Dalmore 12-year-old (with a little bit of help from another single malt).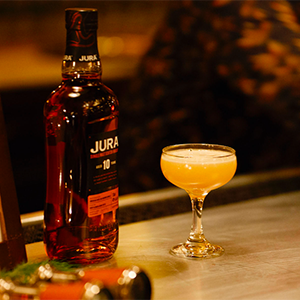 The Dead Ringer
1 bar spoon of absinthe
1/4 ounce of Grand Marnier
1/4 ounce of Amontillado sherry
1/2 ounce of Honey syrup
3/4 of a lemon
1 1/2 ounces of Jura 10
Shake and fine strain into a coupe.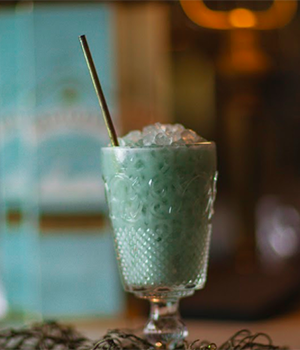 Arctic Seas
1 1/2 ounces of Shackleton Whisky
1/2 ounce of blue Curaçao
1 ounce of coconut cream
1/2 ounce of spiced raisin syrup
3/4 ounce of fresh lime juice
Shake all ingredients in a tin with ice. Strain over fresh crushed ice.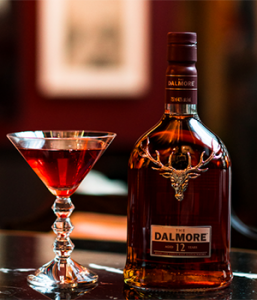 La Dame de Coeur
2 ounces of The Dalmore 12
1 ounce of Montanaro Rosso vermouth
3/4 ounce of Cappelletti
4 dashes of orange bitters
2 dashes of Angostura bitters
Rinse of Laphroaig 10-year-old Scotch
Rinse the glass with Laphroaig. Mix all remaining ingredients in a glass beaker and stir, then strain into the glass. Spritz with orange peel zest and discard. Add 1 spray of Laphroaig on top.