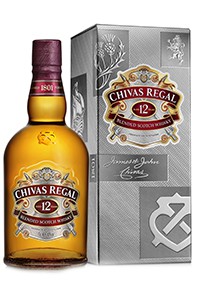 September 8, 2015 – It's shaping up to be a big week for the whisky industry. In addition to the previously reported releases of the Buffalo Trace Antique Collection and Diageo's Port Dundas Single Grain whiskies, there are plenty of other new announcements to mention. Here's a rundown of some of the highlights:
Chivas Regal: Chivas Brothers has redesigned the packaging for its Chivas Regal 12 Year Old to what the company describes as a more contemporary design. The bottle has been given a broader profile across the shoulders while still retaining its familiar shape, and the dominant background color has been switched from black to red. The signature of founders James and John Chivas have been added to the outer box. The new design will be rolled out globally starting this month.
Maker's Mark: Two years after releasing a cask-strength version of Maker's Mark as a distillery-only bottling, only to see it become available nationally because of demand, the distillery is now releasing a cask-strength version of Maker's 46 to be available exclusively at the distillery in Loretto, Kentucky. Maker's 46 is a "finished" version of Maker's Mark with additional maturation in casks using specially toasted staves on the inside, and is only produced for a limited amount of time at the distillery each year. The current expansion at Maker's Mark will allow for year-round production of Maker's 46, and a specially-designed warehouse for Maker's 46 is being dug into the side of the earthen retaining wall for the distillery's lake. Maker's 46 Cask Strength will sell for $39.99 in 375ml bottles at the distillery's gift shop.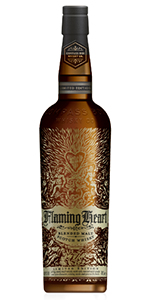 Compass Box: The London-based independent bottler continues its 15th anniversary series of releases later this month with a special version of its Flaming Heart blended malt. The last Flaming Heart release was in 2012, and the whisky is only released when Compass Box Whisky Maker John Glaser and his team find the right casks to go into the blend.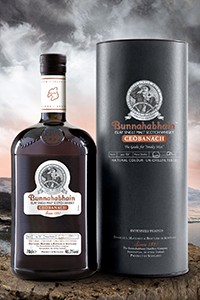 Burn Stewart Distillers: As longtime Master Distiller Ian MacMillan prepares to leave the company to join Bladnoch Distillery next month, three of his final whiskies are heading to market. All three are new batches of single malts originally released within the past year; the Bunnahabhain Ceòbanach and 18-year-old malts from Deanston and Ledaig. The Bunnahabhain will be available globally at the end of October, while the Deanston and Ledaig releases will be available starting in November.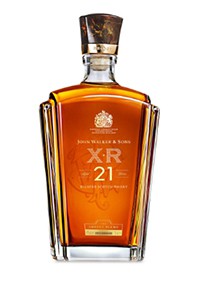 Johnnie Walker: The John Walker & Sons XR 21-year-old blended Scotch has received an Art Deco-inspired facelift dating back to 1920, when Alexander Walker II was knighted by King George V. The grandson of the original John "Johnnie" Walker and his brother George were instrumental in exporting the family's whiskies worldwide after the death of their father Alexander in 1889. Alexander Walker's original blending notes are still in use by the company's blenders to this day.  The whisky is available in global travel retail outlets in 750ml for a recommended retail price of $138 USD and in 1-litre decanters for a recommended retail price of $178 USD.
Rademon Estate Distillery: This Northern Ireland family-owned distillery in County Down has begun production of a new small-batch Irish Malt Whiskey. Fiona and David Boyd-Armstrong are best known for their Shortcross Gin, and received a £50,000 GBP ($77,000 USD) grant from Invest NI to expand their operation to include whiskey production. The first casks have already been laid down, and the couple expects to fill 100 casks within the first year while investing more than £4 million GBP ($6.1 million USD) through 2018 in the distillery.
Links:  Chivas Regal | Maker's Mark | Compass Box | Burn Stewart Distillers | Johnnie Walker | Rademon Estate Distillery