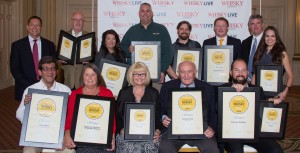 September 19, 2013 – In the first round of the 2014 Icons of Whisky Awards, Whisky Magazine has named its winners for the United States. The awards are voted on by the editorial staff of Whisky Magazine, with nominations sought from both editorial staff and the whisky industry.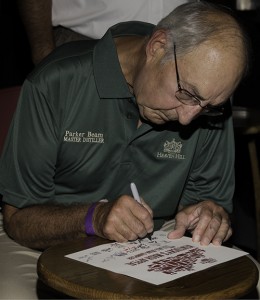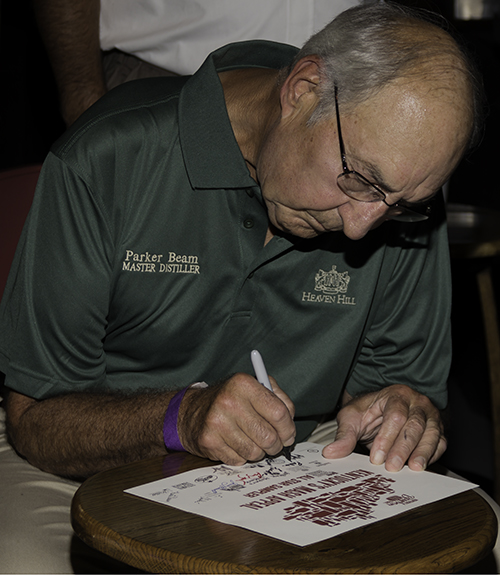 Parker Beam, the longtime Master Distiller at Heaven Hill, was named Distillery Manager of the Year. With more than 50 years of distilling experience, Parker is regarded as a legend by both whiskey lovers and his colleagues. He was diagnosed with ALS earlier this year, but continues to work at the distillery each day as his health allows. His latest release, Parker's Heritage Collection Promise of Hope, is raising funds for the ALS Association's Parker Beam's Promise of Hope Fund. Jim Rutledge of Four Roses was the "Highly Commended" runner-up in this category.
Buffalo Trace was named Distiller of the Year, with Four Roses again winning "Highly Commended" honors. Corsair Artisan Distillery, with distilleries in Nashville, Tennessee and Bowling Green, Kentucky, was named Whisky Brand Innovator of the Year, with Balcones Distillery of Waco, Texas, the "Highly Commended" runner-up. Balcones was named the Craft Whisky Distillery of the Year, with Corsair the runner-up.
Wild Turkey's Jimmy Russell was named American Whiskey Ambassador of the Year, with Glenmorangie's David Blackmore the Scotch Whisky Ambassador of the Year. The Oscar Getz Museum of Bourbon History in Bardstown, Kentucky, was named Visitor Attraction of the Year, and Kim Bennett of Jim Beam's American Stillhouse was named Visitor Center Manager of the Year.
In the categories for distributors and retailers, New York City's Park Avenue Liquor Shop was named Retailer of the Year for single-store retailers, while Binny's Beverage Depot of Chicago was named the retail chain of the year. International Spirits & Wines was named Importer of the Year, while Southern Wine & Spirits was named Distributor of the Year.
The awards were presented at a ceremony on September 24 at Louisville's iconic Brown Hotel. The winners will compete against Icons winners from Scotland and the "Rest of the World" to be named at later dates, with the global Icons winners to be announced on the eve of Whisky Live London next March.
Note: WhiskyCast's Mark Gillespie is a contributing editor for Whisky Magazine, and both nominates and votes on selections for these awards. This story was updated on September 26 with a photo from the awards luncheon.
Links: Whisky Magazine