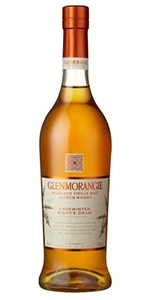 October 5, 2015 – In Romeo & Juliet, Shakespeare asked the immortal question:
"What's in a name? That which we call a rose by any other name would smell as sweet."
Now, a new Scotch whisky with a name that plays on another Shakespeare comedy might just spark some controversy over just "what's in a name," but fortunately, the debate is not likely to be as bloody as the feud between the Montagues and Capulets in Romeo & Juliet.
Glenmorangie has released "A Midwinter Night's Dram" for sale exclusively in the UK.  "A Midwinter Night's Dram" will be available at Sainsbury's in the UK and online through Ocado and the Glenmorangie web site, and will sell for around £40 ($61 USD). The name is inspired by Shakespeare's classic "A Midsummer Night's Dream."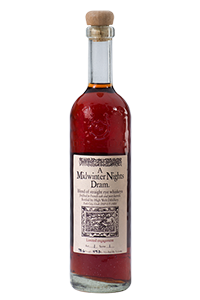 However, another whiskey already exists using that name. David Perkins of Utah's High West Distillery has a trademark on "A Midwinter Night's Dram" in the US for a version of his Rendezvous Rye finished in Port and French Oak barrels. The limited-edition whiskey has been available for more than a year in various US states. High West's trademark rights are limited to the US, because Perkins decided to not spend the money on international rights and didn't have enough of the whiskey in stock to make it available for export. In an email, he estimated the cost of registering the trademark internationally at around $3,000 USD.
"We were planning to register it internationally next year but I guess we got beat to the punch by the big guys! I am sure Billy Lumsden's Midwinter dram is delicious and hopefully he will share a bottle with me."
A Möet Hennessy USA executive has confirmed that the Glenmorangie release will not be available outside of the UK. WhiskyCast has asked Glenmorangie executives whether the company was aware of the pre-existing use of "A Midwinter Night's Dram" but have not received a response.
This story will be updated with additional information as necessary.
Editor's note: This story was updated with a response from David Perkins of High West Distillery.
Links: Glenmorangie | High West