Stories
Whisky is a passion to explore. From the history of the spirit to the evolution of the industry, the story of whisky helps fuel that passion. Often, it's easy to forget that whisky is also a global multibillion dollar industry. The stories of whisky — from news and new releases to in-depth inquires and what goes on behind the label — blend together to help us appreciate the spirit of whisky.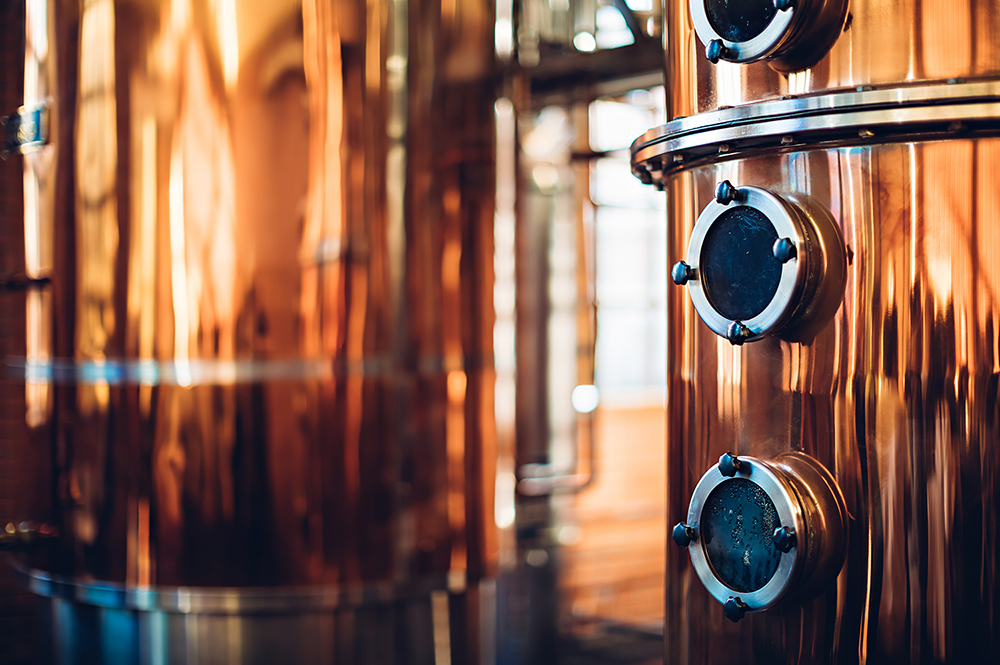 Warehouse Find Leads to New Glenmorangie 1970's Collection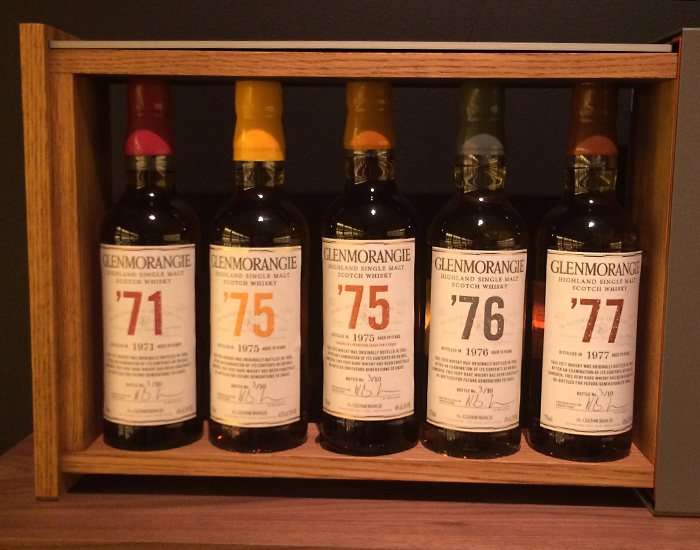 September 24, 2015 – Sometimes, it pays to look in the corner of an attic…or in this case, a warehouse. When The Glenmorangie Company was preparing to leave its longtime facilities in Broxburn, Scotland for new headquarters in Edinburgh, Dr. Bill Lumsden started looking around one of the warehouses and found some dusty boxes in a remote corner of the facility.
"I found some old boxes full of bottles of whisky, and there was quite a lot of them, and they were nearly all unlabeled," Lumsden said in an interview. "I thought, gosh…how interesting." Lumsden used the codes that had been etched into the bottles and quickly figured out that 43 bottles were from the 1963 vintage, which was released last year. After verifying the provenance through the codes and tasting, Lumsden found that the rest were all bottles of rare 1970's-era Glenmorangie bottlings including the 1975 Tain L'Hermitage and other single malts from 1971, 1975, 1976, and 1977. All five had been previously believed to be long-gone from the market.
Listen to Mark Gillespie's interview with Dr. Bill Lumsden:

"There were enough bottles left to make ten sets of five bottles for the 1970's Collection," Lumsden said. The whiskies were all rebottled with new labels, and will be sold as a set with a custom-designed case for an estimated price of $50,000 per set. Three sets have been earmarked for the United States, with the rest to be divided between the UK, Germany, France, Japan, Singapore, Taiwan, and China.
On another note, Lumsden has released a new 2015 edition of Ardbeg Supernova to celebrate the findings from Ardbeg's experiment with whisky maturation on board the International Space Station. This year's edition has roughly the same peating levels as the first three Supernova releases in 2009, 2010, and 2014, but according to Lumsden, the recipe is slightly different with a blend of 91% ex-Bourbon casks and 9% ex-Sherry casks. It will be available in the UK, US, Germany, France, Taiwan, and Japan. No pricing has been announced.
Links: Glenmorangie | Ardbeg