August 29, 2019 – A Virginia distillery has settled a lawsuit filed last month by the Scotch Whisky Association over its use of the word "Highland" in the branding for its whiskies. The Virginia Distillery Company has used the term "Virginia-Highland" on its whiskies blended from the distillery's own malt whisky with whisky imported from Scotland, but has agreed to stop using the term once existing inventory is sold off.
The lawsuit filed in U.S. Federal Court in Delaware July 8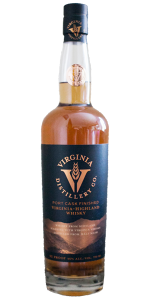 accused Virginia Distillery Company of misleading consumers by falsely claiming that "defendant's product is Scotch Whisky when it is not" by using the "Highland reference. In addition, U.S. regulations also bar whiskey makers from using "Highland" and other Scotland-specific terms on their labeling when the whiskies are not from Scotland.
Virginia Distillery CEO Gareth Moore emphasized that there was never any attempt to mislead consumers, and said in a joint statement that "we stand behind the quality of the Virginia-Highland Whisky products and the awards and general recognition they have received the past three-plus years, but are happy to work with the Scotch Whisky Association to ensure that there is no chance of confusion about our products." The distillery will be releasing a new range of "Courage & Conviction" single malts using its own whiskies exclusively in the spring of 2020. 
Scotch Whisky Association executives praised the Virginia distillery for its "prompt and positive attitude" to resolving the dispute. The two sides had been negotiating for several months before the association filed its lawsuit. The SWA has a long track record of legal action worldwide to keep distillers outside of Scotland from using terms historically associated with Scotch Whisky.
Links: Virginia Distillery Company | Scotch Whisky Association