Stories
Whisky is a passion to explore. From the history of the spirit to the evolution of the industry, the story of whisky helps fuel that passion. Often, it's easy to forget that whisky is also a global multibillion dollar industry. The stories of whisky — from news and new releases to in-depth inquires and what goes on behind the label — blend together to help us appreciate the spirit of whisky.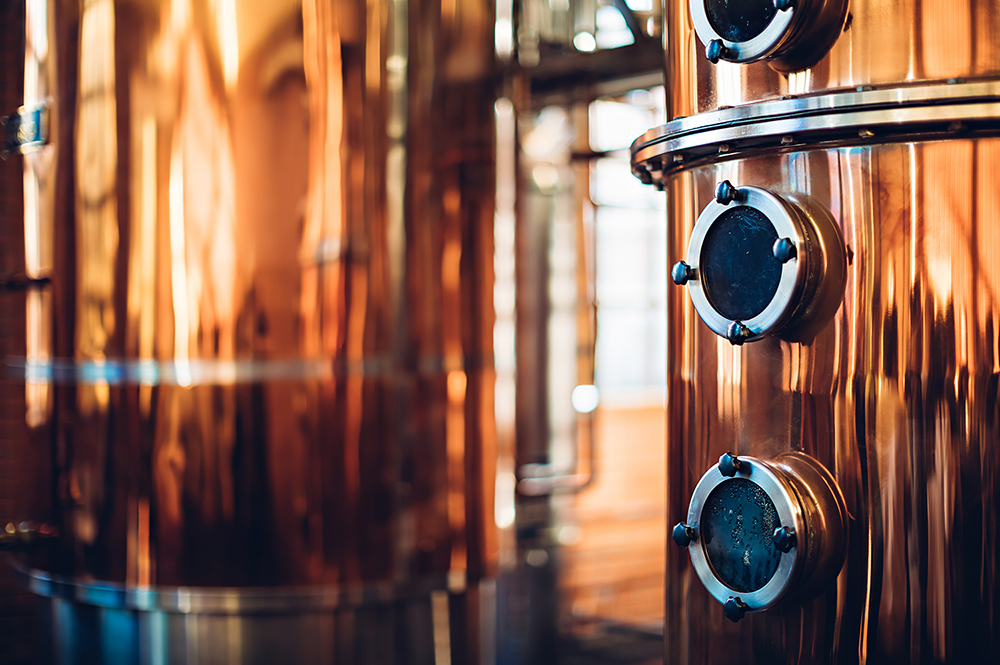 Vermont Oak? New Finish for Oldest WhistlePig Rye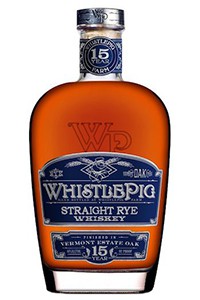 March 27, 2016 – Vermont's WhistlePig Farm is describing itself as a "grain to glass" distillery, but while the Rye whiskey being distilled at the farm won't be ready for several more years, the brand's latest release could give a new definition to the term "grain to glass." In this case, though, the "grain" refers to the grain in the wood from several of the farm's oak trees that were harvested and turned into barrels used for finishing the oldest WhistlePig release so far – a 15-year-old Rye whiskey to be released in May.
"We had them cut and sent down to Independent Stave in Missouri," said WhistlePig Master Distiller Dave Pickerell during an interview at the American Whiskey Convention in Philadelphia. "They formed them into barrels, and did a custom toast and char that's to my specifications…the toast is a pattern to elicit a certain taste profile, and the char – we went with a heavy #4 because it's only going to be in there for six months," he said. The Vermont Oak casks were filled with WhistlePig's standard sourced Rye whiskey that had been maturing for 14 and a half years, and Pickerell notes a significant difference in taste from the extended maturation and the cask finishing. "There's this little whiff of charcoal and smoke that you get – it's not enough to make you think you're licking an ashtray, it's just enough to go 'oh, that's cool'," he said. In addition to the hint of smokiness, Pickerell said the usual sweet, smooth finish is replaced by a spicier, more robust flavor that is consistent with the rye-forward palate.
The WhistlePig Rye Vermont Estate Oak edition will debut in May with a recommended retail price of $199.99 per 750ml bottle, with 6,000 bottles to be available initially at 46% ABV. A second batch of 6,000 bottles will be available later this year.
As for the spirit coming off of the still at the farm, Pickerell described it as "everything he expected it to be." The distillery opened last fall with a still designed by Pickerell, but he says no decision has been made on when the first bottling might take place. "One line of thought that some have put out is that we should do progress report releases – release some at a year and say this is our yearling Pig – my thought is it won't be very good, but it'll tell people this is a progress report," Pickerell said. Other ideas include waiting until the spirit is between 4-6 years old or holding off until the whiskey reaches full maturity at 10 years to ensure enough stocks to support a 10-year-old release. "My gut is we'll probably sit on it until it's at least four years and then we'll look really hard at our supply chain and make a determination on whether to start releasing some or whether to hold it all until it's ten," he said.
Tasting notes for the WhistlePig Rye Vermont Estate Oak edition will be available soon at WhiskyCast.com.
Editor's note: This story was updated to correct the bottling strength to 46% instead of 48% ABV. 
Links: WhistlePig