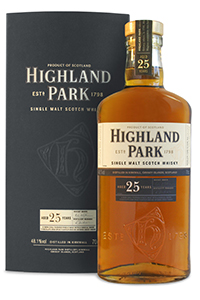 March 22, 2013 – 11 whiskies from around the world received Chairman's Trophy honors in the fourth annual Ultimate Spirits Challenge held at the Astor Center in New York City March 11-15. The winners included the competition's first 100-point score for Highland Park 25, which also took the Chairman's Trophy for Single Malt Scotches.
Ultimate Beverage Challenge founder F. Paul Pacult led the judging panel with co-chair Sean Ludford. Other judges included Jacques Bezuidenhout, Tad Carducci, James Conley, Dale DeGroff, Jim Meehan, Dan Nicolaescu, Steve Olson, Julie Reiner, Jack Robertiello, Jennifer Simonetti-Bryan, Katie Stipe and David Wondrich.
Complete results are available at the Ultimate Beverage Challenge web site, but here's a list of the Chairman's Trophy winners.
Scotch Whiskies
Single Malt: Highland Park 25 Years Old
Blended Scotch: Royal Salute 21 Years Old
Blended Malt: Haig Supreme 1627 12 Years Old
North American Whiskies
American Whiskey: Balcones 1 Texas Single Malt
Bourbon: Blanton's Single Barrel
Rye: Knob Creek Rye
Tennessee Whiskey: George Dickel No. 12
Canadian Whisky: Caribou Crossing Single Barrel
Irish Whiskies
Blended: Jameson 18 Years Old
Irish Pot Still: Redbreast 15 Years Old
Single Malt: Tullamore Dew 10 Years Old
Awards were also given for other spirits, including Rums, Brandies, Vodkas, and Gins.