Stories
Whisky is a passion to explore. From the history of the spirit to the evolution of the industry, the story of whisky helps fuel that passion. Often, it's easy to forget that whisky is also a global multibillion dollar industry. The stories of whisky — from news and new releases to in-depth inquires and what goes on behind the label — blend together to help us appreciate the spirit of whisky.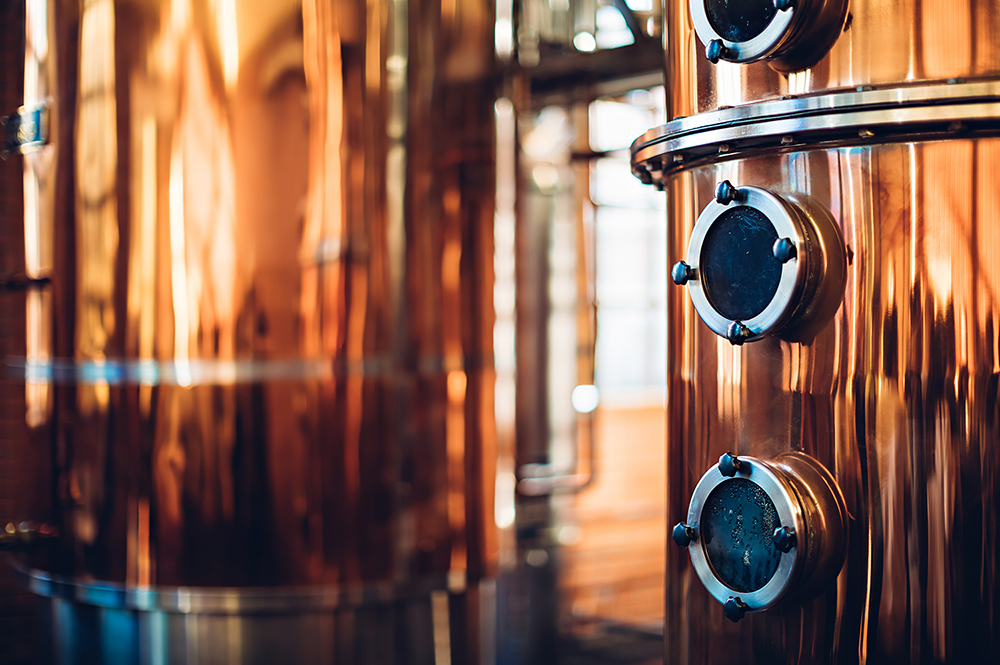 U.S., European Union Reach Compromise on Aircraft Subsidies Dispute, End of Some Spirits Tariffs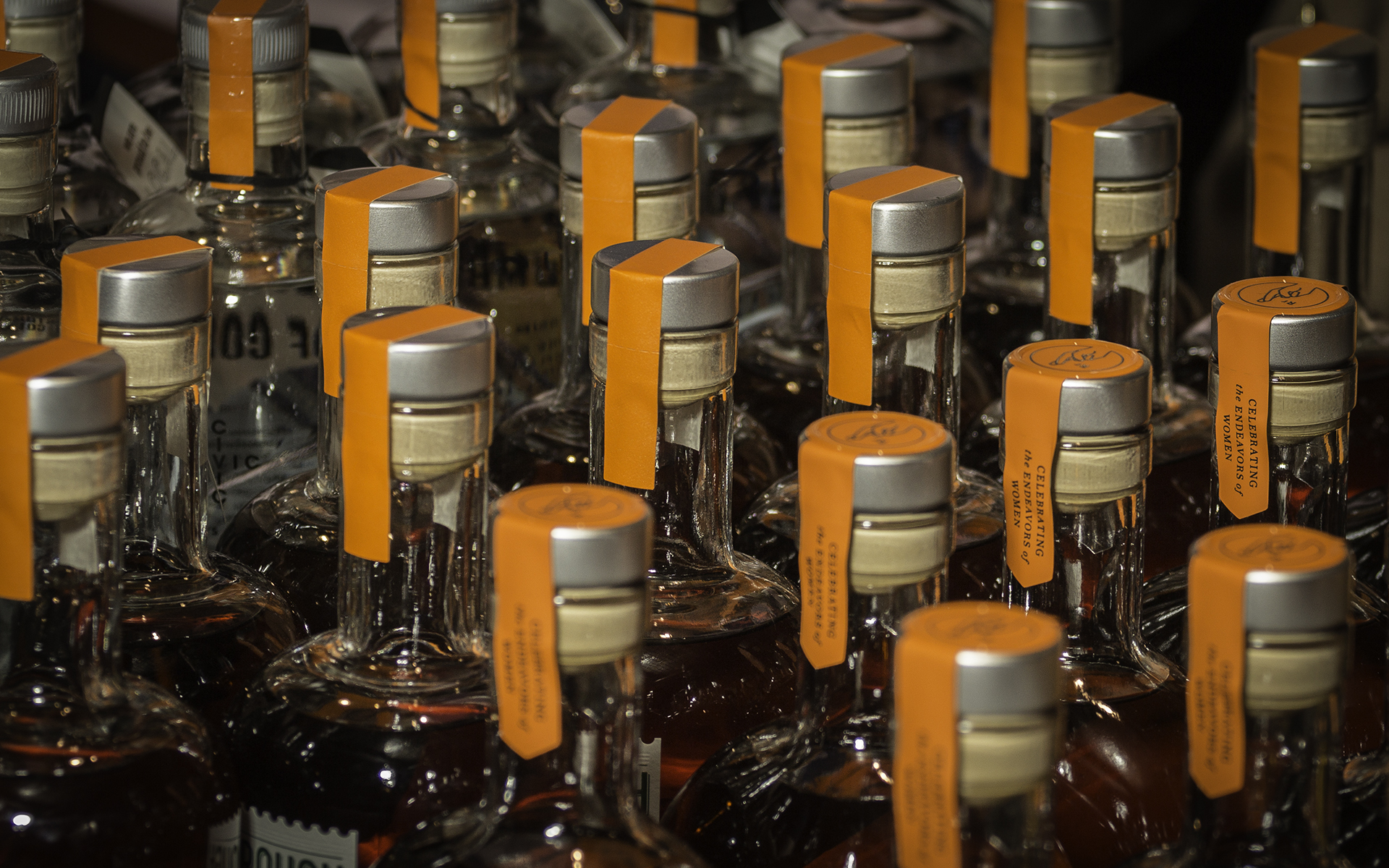 By Mark Gillespie
June 15, 2021 – The trade dispute over government subsidies to Airbus and Boeing that spilled over into the whisky industry has been resolved for now. U.S. and European Union negotiators have agreed to a framework for settling their 17-year-long dispute that includes suspending retaliatory tariffs linked to the dispute for the next five years. That's where the distilled spirits industry comes in, since spirits had become collateral damage in the dispute with tariffs imposed on both sides of the Atlantic.
The agreement was announced today in Brussels during the summit between U.S. President Joe Biden and EU leaders. It means that the U.S. 25% tariffs on liqueurs, cordials, Cognacs, and brandies from Germany, France, Ireland, Italy, and Spain will not resume on July 11, when the current four-month pause for negotiations was set to expire. Likewise, the EU will drop its 25% tariffs on American-made rum, brandy, and vodka.
"For almost 20 years we have been at each other's throats, fighting each other in terms of competition between our industries. While we have been engaged in this fight, others are taking the opportunity to launch their own industries, and we have been too busy fighting each other to pay attention," U.S. Trade Representative Katherine Tai told reporters in Brussels.
"There was a fairly compelling view that the Boeing and Airbus case would get resolved in the wee hours of July 10th," said Distilled Spirits Council CEO Chris Swonger. "A lot of credit goes to the Biden Administration…they inherited a lot of challenges, including this 17-year-old Boeing and Airbus trade dispute. Certainly, they're doing this one step at a time, and I can't say enough how thankful we are…this probably wasn't easy to do," he said in a Zoom interview.
While this agreement does not include the United Kingdom, also one of the parties in the aircraft subsidies dispute, a similar announcement is expected tomorrow in London when Ambassador Tai meets with her British counterpart, International Trade Secretary Liz Truss. Great Britain and the U.S. also agreed to a four-month long pause in their retaliatory tariffs in March, and a similar agreement would have the largest impact on the whisky industry by ending the U.S. 25% tariff on imports of Single Malt Scotch Whisky. The tariff imposed in October of 2019 has resulted in a 35% decline in Scotch Whisky exports to the United States with millions of dollars in lost sales, according to the Scotch Whisky Association.
The two sides have also been discussing the ongoing dispute over steel and aluminum, another area in which the whisky industry has become collateral damage. EU leaders imposed a 25% retaliatory tariff three years ago this month on imports of Bourbons and other American whiskies after the Trump Administration slapped tariffs on imported steel and aluminum. That move used a little-known part of U.S. law dating back to 1962 allowing for punitive tariffs on "national security" grounds, and the Trump Administration cited the need to protect the domestic steel industry from low-cost imports.
Great Britain has started a consultation period aimed at restructuring the tariffs it inherited from the EU in Brexit, but European leaders have held firm on keeping the tariff on whisky and other consumer goods until the U.S. removes the "Section 232" tariff. Since the tariff took effect in June 2018, exports of American whiskies to Great Britain have declined by 53% and 37% to the European Union's 27 member countries. The Biden Administration has expressed support for resolving the steel dispute, which it blames on China's subsidization of its steel and aluminum makers. However, the administration is under pressure at home from domestic steel makers and unions representing their workers to keep the tariff in place.
According to Swonger, the Brussels summit may end with a joint statement from the U.S. and EU leaders pledging to work toward a resolution of the steel dispute by December 1.
"That public commitment would be well-received, because that would give us some hope," Swonger said. "Unfortunately, we have to continue to press hard because we don't want the American whiskey tariffs hanging out there too much longer, but we're anticipating this communique coming out, hopefully, from the U.S. and the EU, to resolving the Section 232 tariffs…which would ultimately remove the tariffs on American whiskey, and then we'd be back to zero-for-zero tariffs."
During the last "zero-for-zero" period where there were no import tariffs on spirits between Europe and the United States from 1997 until the 2018 European tariff, whisky exports on both sides skyrocketed and helped spur a global boom in whisky sales. Last week, more than 100 different industry associations representing spirits and other consumer goods affected by the trade war urged politicians on all sides to set aside their differences to help the transatlantic economy recover from the economic impact of the Covid-19 pandemic.
This story will be updated with additional information as necessary.
Links: Office of the U.S Trade Representative | European Commission | Distilled Spirits Council of the United States