February 12, 2014 – Here are some of the stories making news in the whisky world this week…
Beam is expanding distribution of its 2 Gingers Irish Whiskey brand throughout the US, and will send 2Gingers founder Kieran Folliard on a nationwide road trip to promote the brand. Folliard founded 2 Gingers in Minnesota in 2011, and sold the brand to Beam at the end of 2012.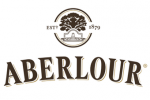 Just-Drinks.com reports Chivas Brothers is launching a global ad campaign for Aberlour, along with a redesigned logo for the Speyside single malt. The new logo highlights the Birkenbush spring that runs next to the distillery and supplies its water for whisky production.
Buffalo Trace has released the latest edition in its Experimental Collection series of whiskies. The four rye-based Bourbons were identical when they came off the still, but were then reduced to four different entry proofs as they were filled into casks for maturation. The entry proofs ranged from 45% ABV (90 proof) to 62.5% ABV (125 proof), which is Buffalo Trace's standard entry proof for its whiskies. The goal was to evaluate the difference on the final whiskies after 11 years and 9 months, when they were all cut to 45% ABV for bottling. The four whiskies will be available at US whisky specialty retailers in 375ml bottles for a recommended price of $46.35 each.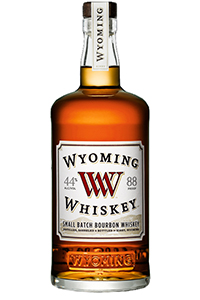 Wyoming Whiskey is available outside of the Cowboy State for the first time since it was launched in December of 2012. The wheat-based Bourbon is now available in Colorado and Texas. In Colorado, Wyoming Whiskey will be available statewide, with a series of promotional events planned for the week of February 17. Austin will be the initial market in Texas, with a tasting planned for the Soundcheck event in downtown Austin on March 1.
A memorial service is planned for February 18 in  New York City for Charles Gordon, the former Chairman of William Grant & Sons. Grant died in New York City on December 23 at the age of 86. Attendance is by invitation only.
Finally, look for two very old Scotch whiskies to be announced in the coming days. Glen Grant is preparing to announce the return of its 50-year-old expression, and The Last Drop's James Espey says he'll be releasing a new 50-year-old Scotch as well. We'll have details on WhiskyCast this weekend.
Links: 2 Gingers | Aberlour | Buffalo Trace | Wyoming Whiskey | William Grant & Sons | Glen Grant | The Last Drop