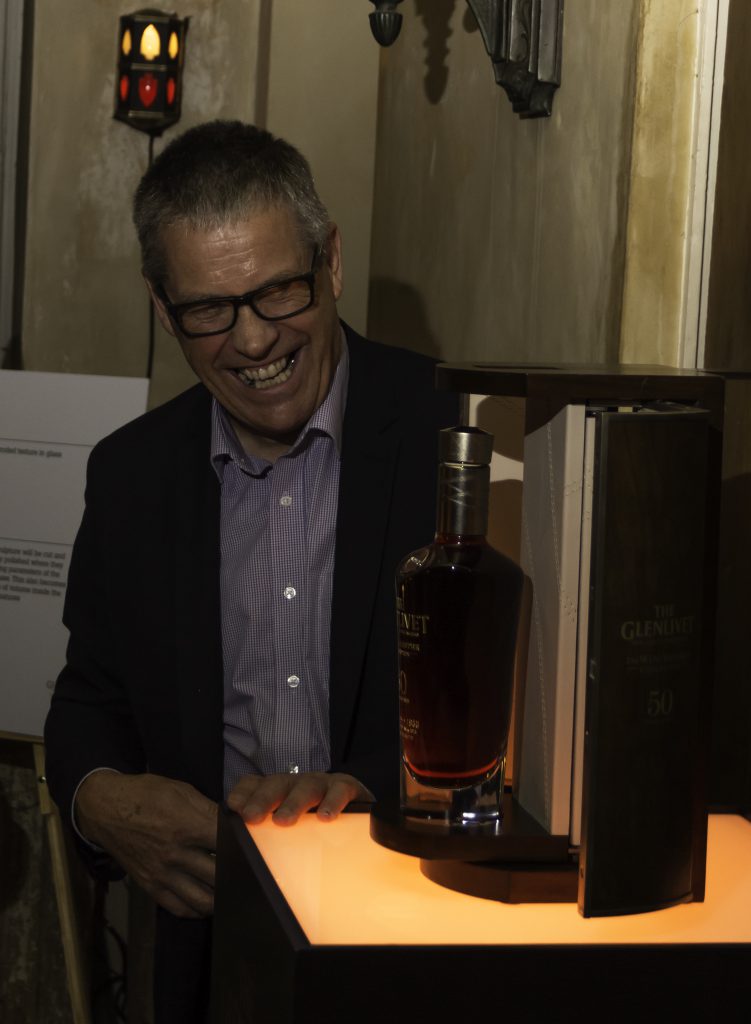 September 30, 2016 – While Alan Winchester was just a small boy, he had a chance meeting with Robert Arthur, then the distillery manager at The Glenlivet, and that meeting changed his life.
"I remember him in the garage getting his car serviced, and thinking jeepers … getting his car serviced on the company's account … that sounds like the job for me, with a company car thrown in," Winchester said with a laugh. Little did he know that not only would he eventually have Robert Arthur's job, but would bottle some of the casks the longtime whisky maker laid down during his decades at the distillery. One of those casks, an ex-sherry barrel filled in 1966, produced the second edition in the Winchester Collection series of vintage single malts from The Glenlivet. Winchester unveiled the first bottle of the Vintage 1966 last night at a dinner in New York City.
Winchester first worked with the casks from that era in 1979 when he was working as a young cooper in Speyside. "The cooperage was at Glen Grant at the time, and we used to cooper the casks (for The Glenlivet) … we would drive the hoops and paint the ends, and I said 'that's 12-year-old whisky from the Sixties, '66 through '67, and little did I know that I'd be reunited at different points in my career," he said.
Listen to Mark Gillespie's interview with Alan Winchester: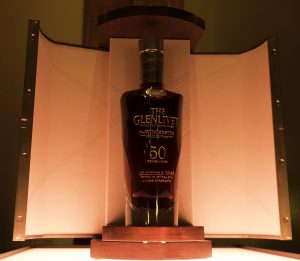 At 50 years old, the Winchester Collection Vintage 1966 is one of the oldest distillery bottlings ever released by The Glenlivet. Only 100 bottles will be available for sale at a recommended retail price of $25,000 each. The first bottle is Winchester's personal bottle, but he has chosen to donate it to UK-based The Crafts Council for an auction to be held October 21 at Christie's in New York City. The winning bidder that night will receive not only the Vintage 1966 whisky, but will be invited to visit The Glenlivet later this year and help Winchester fill a cask with new make spirit that will be laid down to mature for 50 years. When that cask is bottled in 2066, the winning bidder (or their heirs) will also receive a bottle from that cask.
"I hope to get invited back for the tasting then, because there's a fair chance I might be retired by that time," Winchester laughs. The Vintage 1966 is the second release in the series, following the debut release of the Vintage 1964 two years ago. There are casks from 1968 in The Glenlivet's warehouses, and the next edition in the Winchester Collection is likely to come from one of those casks in 2018.
Links: The Glenlivet | The Crafts Council | Christie's