Terms & Privacy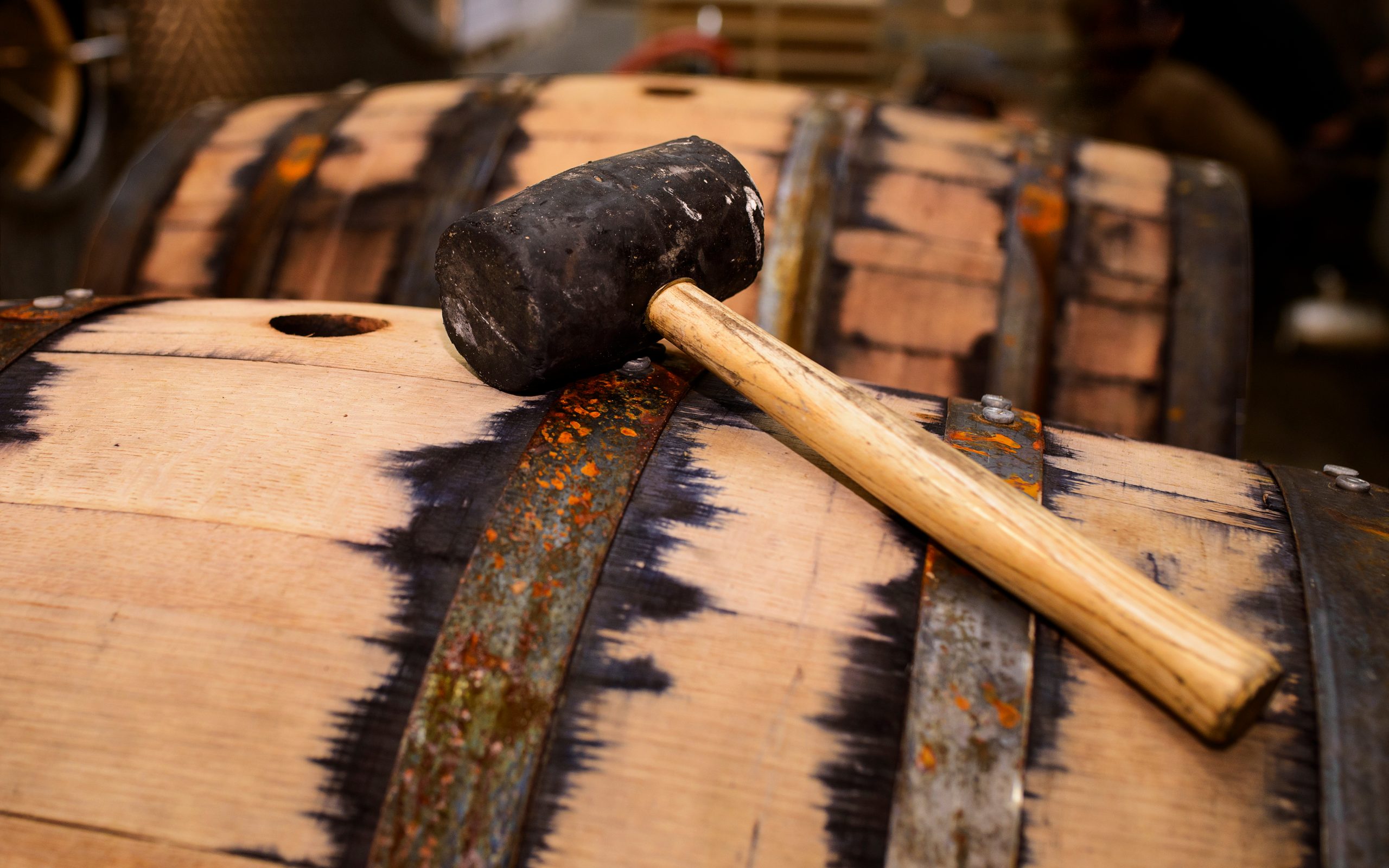 These Terms of Service are provided by CaskStrength Media, which produces WhiskyCast. We provide them as a service because history (and the lawyers) tells us that it's necessary to have a set of ground rules in place to protect everyone's rights and explain what one can and can't do with the content on the WhiskyCast web site. While most of the language below is legalese, we've provided tongue-in-cheek translations to make things simple.
INTELLECTUAL PROPERTY
The WhiskyCast website and all WhiskyCast podcasts are ©2005-2023 by CaskStrength Media, Haddonfield, New Jersey. Other brand names, images, and trademarks used on the WhiskyCast website and in our podcasts are the intellectual property of their owners, and are used here either with permission or under "fair use" copyright guidelines for news reporting. While we encourage listeners to share links to our podcast content, we require that podcast directories and other web sites link directly to our servers when providing our content to their users. We do not allow the download of podcast episodes for public redistribution.
Translation: We love it when you share WhiskyCast content with your friends, but please just share the links, not the actual audio files. Also, we respect the intellectual property rights of others, and expect that others will respect our rights as well.
ATTRIBUTION
Individual tasting notes and reviews posted on the WhiskyCast website may be quoted for personal use with proper attribution to WhiskyCast, and if used on a web site, with a link to the WhiskyCast website. Commercial use or publication of tasting notes and reviews is not permitted without permission from CaskStrength Media.
Translation: You can quote the tasting notes, and you can link to them on your personal website…but you have to give WhiskyCast credit for them. If you have a commercial website or want to use them for promoting a whisky, you need to ask us first. We have a policy against endorsing specific whiskies, and want to make sure that any use of the tasting notes respects that policy. All "letters to the editor," whether sent by post or email, become the property of CaskStrength Media and may be read on a WhiskyCast episode or published on the WhiskyCast website unless the sender specifically requests otherwise.
Translation: if you send us a comment and you don't want it read on the air, please say so.
USER-GENERATED CONTENT
You do not need to create an account to use the WhiskyCast website; however, to participate in conversation and view additional content, you will need to create one at community.whiskycast.com (See the "Community" link at the top of every webpage.)
This is NOT a paywall. This is a portal into a web-based app, and a free to use/download app available for mobile devices in the Apple App Store and the Google Play store. All WhiskyCast content is free to use and review, but by joining the community you are authorizing us to send you an email once in awhile. The WhiskyCast Community is governed under additional terms available upon sign up.
Translation: If you want to chat and post content within the WhiskyCast framework, we get to know who you are, and have a way to reach you.
All "letters to the editor," whether sent by post or email, become the property of CaskStrength Media and may be read on a WhiskyCast episode or published on the WhiskyCast website unless the sender specifically requests otherwise.
Translation: if you send us a comment and you don't want it read on the air, please say so.
YOUR PRIVACY RIGHTS
We recognize and respect the privacy rights of visitors to the WhiskyCast website. The WhiskyCast Community
For this reason, we do not sell or make available information on our users to any third party for commercial use. When you sign up for a user account, we will collect only the minimum amount of information that allows us to identify you. This information will include your name, a valid email address, your country and state/province of residence, and a declaration that you are of legal drinking age in your country of residence.
However, we will not release that information to any party unless ordered to by a court of law.
Translation: We value privacy just as much as you do, and we're not going to sell or give your personal information to anyone unless a judge tells us we have to…we love you, but we're not going to jail for you. We reserve the right to use aggregated information on our user base to gauge the reach and scope of our audience, and to share that aggregated information with current and potential advertisers. However, none of that information will ever include personally identifiable data. We do not allow the use of third-party ad servers by our advertisers, and do not use "tracking cookies" or any other software that gathers personally identifiable information about you when you visit the web site.
We do use analytics software that collects aggregated information about site visitors and traffic patterns, and should personally identifiable information be gathered in that process, it will not be released to any outside party and deleted as quickly as possible.
However, you should know that your browser traffic and history may be accessible to others depending on the privacy settings you've established and where you're accessing our website from, such as your workplace or a public WiFi network. You should also be aware that some third party sites do track your browsing activity so that they can tailor content based on the sites you visit. We recommend that you check your browser settings to enable any "Do Not Track" options that may be available to you if you're concerned about this issue. If you access our content on social media through Facebook, Twitter, Instagram, Tumblr, or any other service, their privacy policies will apply.
We disclaim any and all liability for unauthorized access or use of your personally identifiable information. By visiting the WhiskyCast website, you agree to CaskStrength Media's disclaimer of such liability. If you do not agree, you should not access or use the WhiskyCast web site.
Translation: We do use the information we collect on a larger basis to help sell advertising, but that data covers the scope of our entire community and not you on as an individual. We respect your privacy in the web sites you choose to visit before or after you leave our web site, so we won't use cookies to see what else you're doing, and we won't let our advertisers do it, either. Other web sites may be able to track your activity on our web site if they've installed tracking cookies on your devices, but that's beyond our control. If we do happen to collect some data and a hacker steals it off our server before we can delete it, we're really sorry, but that's also beyond our control. If you can't handle that, then don't visit the site.
When you sign up for our user account or an email newsletter, we may occasionally email you with news and information specifically regarding the WhiskyCast community and content. You have the right to "unsubscribe" from email communications in general by using the link provided in those emails, and we will make all reasonable attempts to honor that request. However, if you unsubscribe from our emails and continue to maintain a user account, you may still receive emails from CaskStrength Media in cases where another user has responded to a comment of yours or where we need to reach out to you to follow up on a comment.
Translation: If you're signing up for an account, don't be surprised when we email you, especially if you're signing up for something called an email newsletter. We won't abuse the privilege, but if you do unsubscribe from our emails and stick around as a user, you might get an email notification if someone responds to one of your posts, and we might email you to respond to a post (especially if you break the rules about not playing well with others). That's not a spam violation, that's just managing the site.
ADVERTISING
WhiskyCast may carry advertisements and promotions from third parties on our podcasts and website. However, your business dealings with advertisers other than CaskStrength Media and any terms, conditions, warranties, or representations in connection with those contacts are solely between you and the advertiser. CaskStrength Media will not be responsible for any losses or damages incurred as a result of your business dealings with advertisers or their promotional agencies.
Translation: If you buy or win something from one of our advertisers and you're not happy with it, talk to them.
LIMITATION OF LIABILITY
You agree that visiting the WhiskyCast web site and listening to or watching content from the site is at your own risk. The content provided at the WhiskyCast web site is for educational and informational purposes only, and CaskStrength Media assumes no liability for any damages or illegal activity that result from your use of this content. Our content is intended for adults of legal drinking age.
Translation: We're here to help you learn more about whisky, but we're not responsible if you do something irresponsible, dumb, or illegal as a result. Think before you act, be responsible when you drink, and if you're not of legal drinking age, please come back when you are.
MISCELLANEOUS
These Terms of Service and policies for WhiskyCast.com constitute the entire agreement between you and CaskStrength Media, and supersede any previous statements or policies previously in place. CaskStrength Media reserves the right to amend the Terms of Service at any point, and your continued use of the WhiskyCast web site will be construed as acceptance of the amended terms.
Translation: These are our policies as of today, they replace any old policies, and we can change our minds at any time. If we do and you don't like the changes, we'll understand if you stop visiting the web site, but we hope you'll tell us what your objections are first. You might just have a good point that we didn't think of and we could change our minds. Let's all act like reasonable adults.