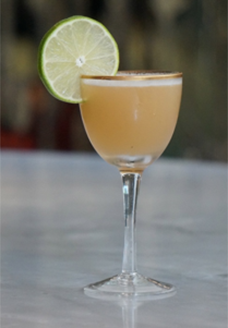 February 3, 2017 – Texas distillers Nick and Amanda Swift created this take on the classic Lion's Tail cocktail using their Swift Single Malt Whiskey.
1.5 oz Swift Single Malt Whiskey
.75 oz lime juice
.5 oz St Elizabeth Allspice Dram
.25 oz honey syrup*
Pour ingredients into a shaker, add ice, shake and strain into a Nick & Nora or Martini glass with a lime wheel garnish.
*Honey syrup can be made by heating equal amounts of honey and water (do not boil) and stirring.