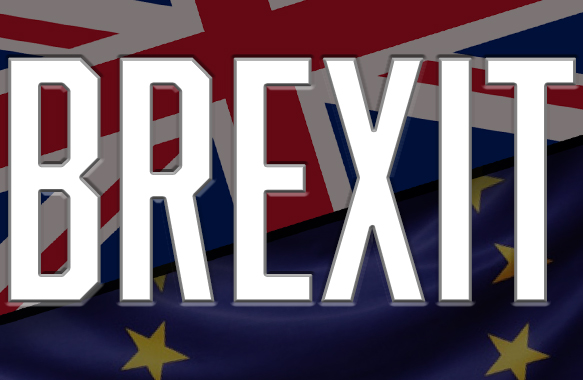 March 29, 2017 – London and Brussels are now officially on the clock, as Prime Minister Theresa May's formal declaration today of the United Kingdom's intent to invoke Article 50 of the Lisbon Treaty begins the two-year countdown toward its exit from the European Union. While "Brexit" is expected to create challenges for citizens and industries on both sides of the debate, the Scotch Whisky industry's leading trade organization has deemed own its post-Brexit growth as a guidepost for the UK.
"We would have preferred to have stayed in the European Union, being part of the biggest trading bloc possible," said Scotch Whisky Association acting chief executive Julie Hesketh-Laird today. "But now that the UK is leaving Europe, we're looking at the whole issue of Brexit and trying to find as many opportunities as we can that the industry will benefit from Brexit and minimize the risks," she said in a telephone interview. The association's policy experts have been analyzing both potential risks and benefits from Brexit since last June's referendum, in which 52 percent of UK voters voted in favor of a divorce from the 28-nation European Union.
"There are some upsides for the industry," Hesketh-Laird said, noting that Brexit opens the door for the UK to negotiate new bilateral trade agreements with countries where the EU has had difficulty in reaching deals, such as India, China, and Brazil. As part of the European Union, the UK has been precluded from negotiating its own trade deals, and since all 28 member nations must agree to any treaty, that leaves the Scotch Whisky industry vulnerable to demands from other EU members that treaty negotiations protect their own domestic products against foreign competition as well. As an example, France has insisted that any new EU trade agreement with the United States include protections for geographically-based products such as its Champagne, Camembert cheese, and Italy's Prosciutto di Parma ham. US negotiators have balked at that demand on the grounds that it could force American makers of those products to change their names, and the result has been years of delays in reaching an agreement.
However, the Prime Minister's declaration that Great Britain will not seek to remain part of Europe's common market could create some problems for the industry. While Scotch Whisky would not be subject to tariffs on exports to the EU under current World Trade Organization rules, the industry could be hurt by the loss of free movement within Europe for citizens of EU member nations. Currently, Scotch Whisky makers have no restrictions on moving Scots to other European countries to work in sales or marketing positions, but that is likely to change after Brexit depending on what terms the UK and European negotiators can agree to. Likewise, Hesketh-Laird is hoping to grandfather in the existing protections for Scotch Whisky in current EU free trade agreements around the world – protections that the industry spent years fighting to achieve.
"We're one voice in many in all of this, and we're getting our voice heard as much as we can and working with the UK Government to make sure that they absolutely understand the importance of the Scotch Whisky industry to the UK and the vast number of people that we and our supply chains employ," Hesketh-Laird said. The association's latest economic impact report cites a £4.9 billion GBP ($6.1 billion USD) contribution to the UK economy during 2016, and the industry accounts for around 40,000 jobs throughout the UK when indirect employment is taken into account. Scotch whisky exports last year totaled around £4 billion GBP, making it Scotland's leading export product other than oil and gas.
Links: Scotch Whisky Association