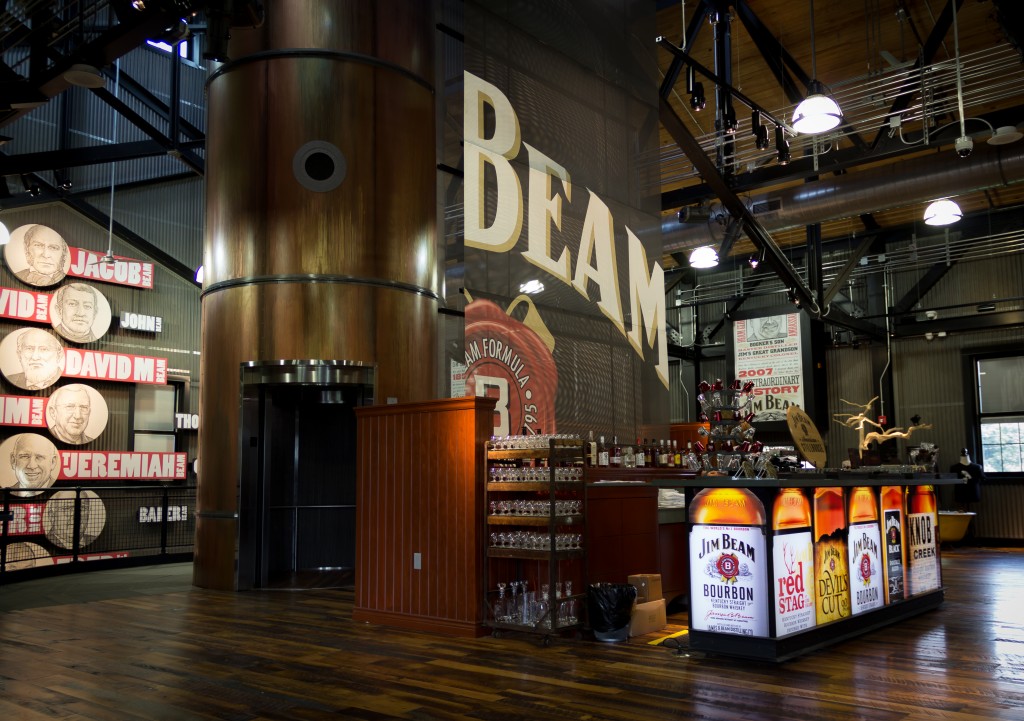 January 13, 2013 – Suntory, with whisky distilling units in Japan and Scotland, is gearing up to become one of the three largest players in the global whisky industry. The Tokyo-based company has agreed to pay $16 billion in cash and debt to acquire Beam, Inc. and take a major role in the Bourbon, Canadian, and Irish whisky segments while expanding its Scotch portfolio. The move was not completely unexpected, since Suntory had expressed an interest in teaming up with Diageo to buy Beam in 2012. However, Beam CEO Matt Shattock had maintained firmly even since the company was split off from other Fortune Brands units in 2011 that it would remain independent, and had been on an acquisition spree of its own in vodka and rum production.
In a news release, the two companies announced that Suntory will pay $83.50 USD per share in cash to shareholders and assume Beam's outstanding debt — a 25% premium over Beam's closing price of $66.97 per share in New York trading on Friday (January 10).  The deal is expected to close in the second quarter of 2014, assuming regulatory and shareholder approval. Beam will become a unit of Suntory, but remain headquartered in Deerfield, Illinois with Shattuck and the Beam management team continuing to manage day to day operations. This approach is consistent with the way Suntory has managed its Morrison Bowmore Distillers unit in Scotland since acquiring it from the Morrison family in 1984.
Beam is the largest Bourbon producer, and the acquisition gives Suntory a global presence with brands like Jim Beam, Maker's Mark, and Knob Creek. It is expected to make Suntory a solid #3 in the global whisky industry behind Diageo and Pernod Ricard, and analysts cited by Bloomberg News do not expect either company to make a counter-offer for Beam. Beam's largest shareholder (13%) is the activist investor Bill Ackman, who pushed for the 2011 breakup of Fortune Brands to increase shareholder value. That led to the sale of the Acushnet golf division and a spinoff of home improvement and security units, leaving Beam as a standalone spirits company. Various analysts have estimated that Ackman stands to make nearly $700 million in profit from the sale to Suntory, based on the rising price of Beam shares since Ackman started acquiring his stake in 2011.
Suntory raised $4 billion last year in a public offering for its soft drinks division, and CEO Nobutada Saji has pushed the company to expand outside of its core Japanese market. Suntory is reported to be one of the potential bidders for Whyte & Mackay, which India's United Spirits and Diageo have offered to divest in order to satisfy UK regulatory concerns over Diageo's deal for a controlling stake in USL.
Here's our analysis of how the combined companies would look by distilleries and brands: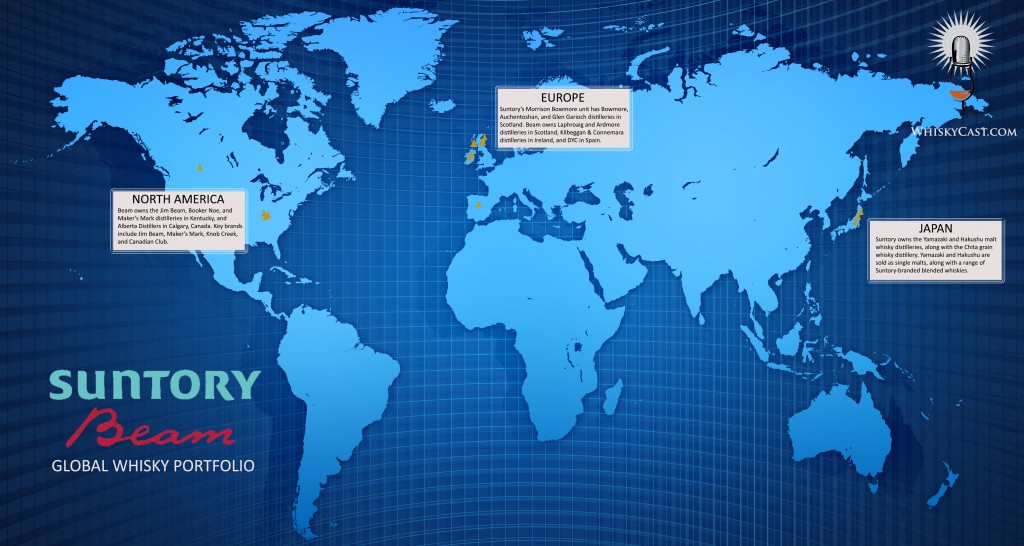 Despite the scale of this portfolio, the deal is not likely to raise regulatory concerns in either the US or the UK. Suntory's presence in the US market is minimal, and its ownership of Morrison Bowmore Distillers and Beam's Scotch portfolio would not be large enough to trigger competition concerns.
Beam has declined our requests for interviews at this time, but this story will be updated as more details become available.